February 22 will be a landmark day for the Worser Bay Boating Club, when they finally open their new clubrooms five years after the project got under way.
It has been a journey of adversity and achievements, resourcefulness and restrictions and, ultimately, members mucking in together to finish a project they're proud of.
A new clubhouse was a necessity because, as commodore Dean Stanley said, the 60-year-old building previously built was "pretty ramshackle" and was susceptible to earthquakes and storm surges.
"The front wall was leaning out and the wind blew through it rather than around it, but it was a very homely place to be. You're right on the water. 
"It's a very similar layout because we've kept all of the good bits of the old one, just made it a bit big, newer and with less holes in the walls. The only real challenge is that if you're relying on muscle memory later in the evening we've actually swapped the men's and women's toilets around."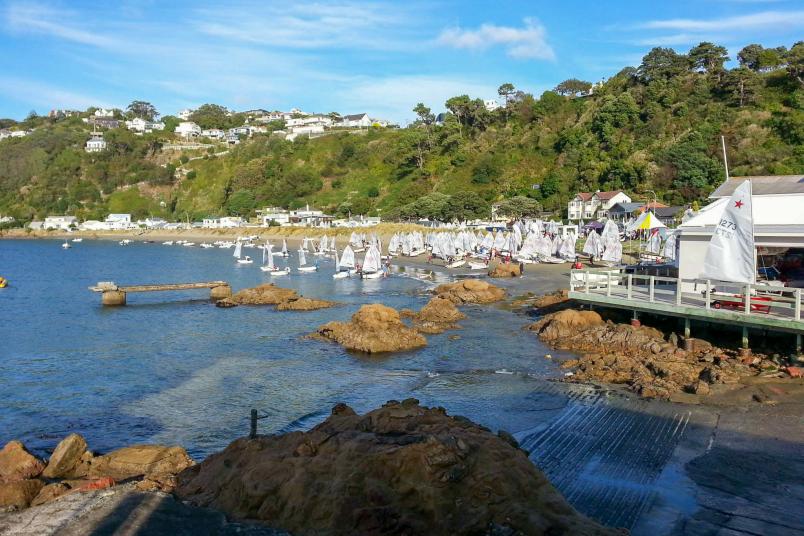 Worser Bay Boating Club in 2015.
There were plenty more challenges than a decision to change the layout of the bathrooms, from gaining resource consents and delays through to raising the site by 1.5m and even finding money to compete the project. But one thing has shone throughout - teamwork. 
The entire rebuild has cost in the vicinity of $3.9 million but it could have been a lot more if Worser Bay members hadn't mucked in to help whenever needed.
"Each time we've needed a specialist, someone has popped out of the woodwork, like engineers, environmental lawyers, plumbers, electricians," Stanley said. "We've saved about $500,000 with people chipping in, and all the labour has been really useful. Hopefully we get close to breaking even.
"We had a massive winter of working bees last year. We put all the windows in and did the insides after that ourselves. The members feel proud of the contribution they have made. It has reinvoigorated the club. "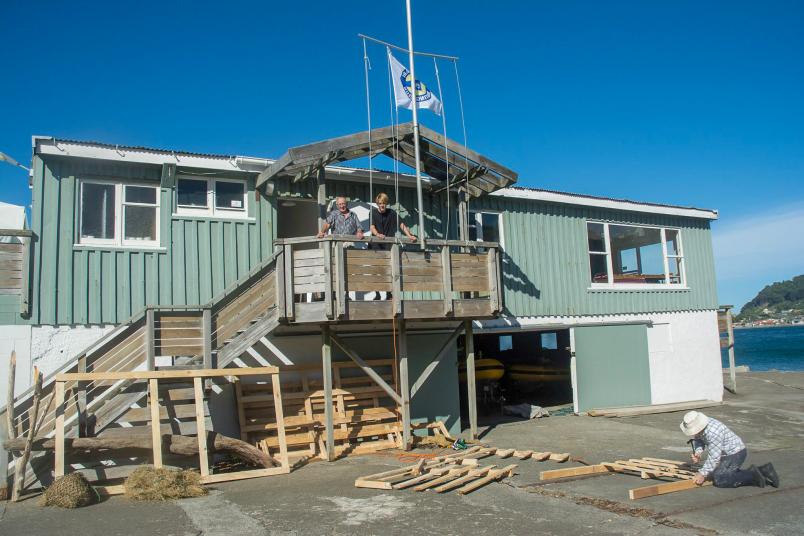 The old clubhouse was built 60 years ago.
It has also given them an opportunity to reassess what they are as a club. They undertook a feasibility study which helped guide their decision making process.
"Rebuilding this thing as a sailing club to be used in the weekends is not the way assets are used now," Stanley said. "We decided that schools was a group that we would partner with. We've done quite a bit of work in that space, not just in sailing but environmental education, science and technology and even local history. It's set Worser Bay up not only as a sailing club but also a boat and beach wise education centre.
"There's an events space but the key thing is being a yacht club and a space to get people to start sailing, keep them sailing and then our schools programme. We have managed to not have to be all things to everybody along the way."
There's already a hive of activity around the club, and last week they hosted the OK Dinghy and Finn national championships. The 12-foot skiff interdominions start the day after the grand opening and in April Worser Bay will host the Optimist national championships.
Some sailing programmes suffered a little during the rebuild project but, impressively, membership didn't decline - the general rule of thumb is clubs can expect a 15-20 percent decline during a rebuild. And they've just put 60 children through their summer learn to sail programme.
Stanley had some words of advice for any other yachts contemplating a rebuild. 
"I would say, be brave, take the step. Be prepared for a lot of hard work but it's worth it in the end. It's really good for your club and club morale, and you end up with an asset for the next 70 years. It's something to be really, really proud of."