One of the most rewarding things to happen to me in my 12 years as a regional support officer is when parents come up and say the only reason their child is sailing is because of me.
That's really neat to hear. I like to think I have made a difference over those 12 years and I think one of the biggest areas has been my influence in the growth of the Optimist green fleet. 
The green fleet was pretty minor when I started with Yachting New Zealand but we can now get more than 100 inexperienced sailors lining up for often their first introduction to racing. It is also an opportunity to talk to parents to lighten up their approach to junior sailing.
My wife is a teacher and I share her philosophy that the first experiences are the most important. They will determine whether a child sticks with sailing or goes off and tries something else so when parents tell me I have played such a key role in their child's enjoyment of the sport it's really humbling.
I've seen a lot of changes in my time as an RSO. Clubs have become a lot more professional in the way they do things, particularly in Auckland, but sometimes we forget that keeping it fun is the most important thing. We can be pretty tough on our kids at times and some are seemingly pushed harder than our top Olympic sailors.
I would love to see the green fleet philosophy adopted by some open fleets because there's no reason why racing can't be serious but fun. Club racing should be sailor-driven, not parent or coach-driven, and we should be listening to our youngsters more. After all, they are the future of the sport.
I feel the time is right for me to move on as an RSO and let someone else come in with fresh ideas. I've really enjoyed the role, and it's been the people I've met that has been the best part.
Our sport is still largely run by volunteers, which means there's constant change, and I've really tried to make it as easy as possible for them by working with them and guiding them. 
Sometimes there's been conflict between clubs but this is usually because of miscommunication or misunderstanding. I'm really proud of the work I've done in bringing the Auckland clubs together through things like annual commodores meetings and highlighting that we should all be working together rather than competing.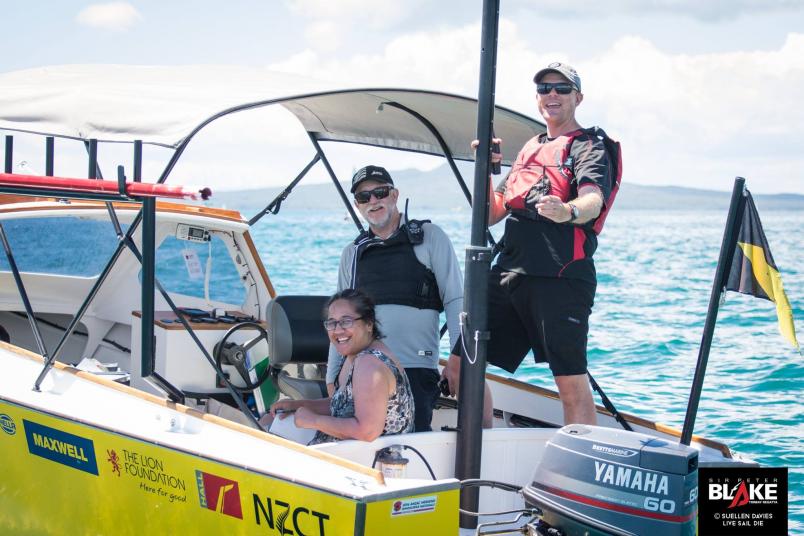 Kim Admore will still help out with running various regattas. Photos: Live Sail Die.
You'll still see me around the place. I've already been signed up to help run about 10 regattas, from the Sir Peter Blake Regatta and foiling week through to the Flying 15 national championships and 49er, 49erFX and Nacra 17 world championships. I think it's important to help out and give back to a sport that has given me so much.
I don't really have any major plans, other than devoting more time to my house and property out at Riverhead and to my long-suffering wife. I'm also keen to get out tramping while I still can and to sail my waka  around the gulf and spend some time exploring the Kaipara Harbour. 
Sailing has been a big part of my life, from the time I started in dinghies as a youngster and did my first offshore race at 16 to working on super yachts and coaching the first dinghy sailors from the Cook Islands to the Olympics. That won't change.
Thanks to everyone who has helped me on my journey over the last 12 years and see you out on the water.