In our regular focus on the regions, regional support officer Wayne Holdt takes a look at what's been happening in the central region.
The Royal Port Nicholson Yacht Club and Wellington Ocean Sports recently revamped Caniwi and took possession of the new Pugwash, with support from the New Zealand Community Trust and Caniwi Capital. 
Pugwash is a Whiting 29 which began life racing with the club in 1979 before spending a decade with Naval Point Club Lyttelton as a learn to sail boat. She will now be used by the sailing academy to deliver cruising courses and could also be used for overnight excursions.
The Royal Port Nicholson Yacht Club recently hosted the Centreport International Youth Match Racing Championship, which saw 10 teams competing in the four-day event. Congratulations to Robbie McCutcheon and his team from the Royal New Zealand Yacht Squadron for taking out the honours.
Final standings
1st Robbie McCutcheon, RNZYS
2nd Albert Stanley, RPNYC
3rd Cam Whiteside, RPAYC
4th Jed Cruickshank, RSYS
5th Harry Edwards, QCYC
6th Jack Littlechild, RSYS
7th Wilbur Stanley, RPNYC
8th Serena Woodall, RNZYS
9th Jack Bennet, QCYC
10th Jemma Hodgson, RPAYC
Thanks to all of the teams who travelled to Wellington and many thanks to Centerport Wellington for your valued sponsorship.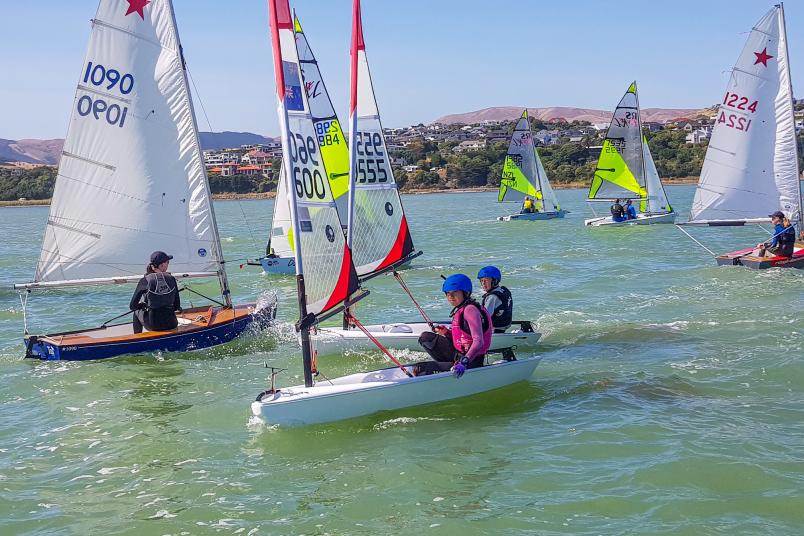 The Wellington primary, intermediate and secondary schools fleet regatta was hosted by the Paremata Boating Club with a good range of boats and sailors competing. The annual three-race regatta also attracted RS Fevas from Whanganui.
Thanks to the Paremata Boating Club for their ongoing support running this event.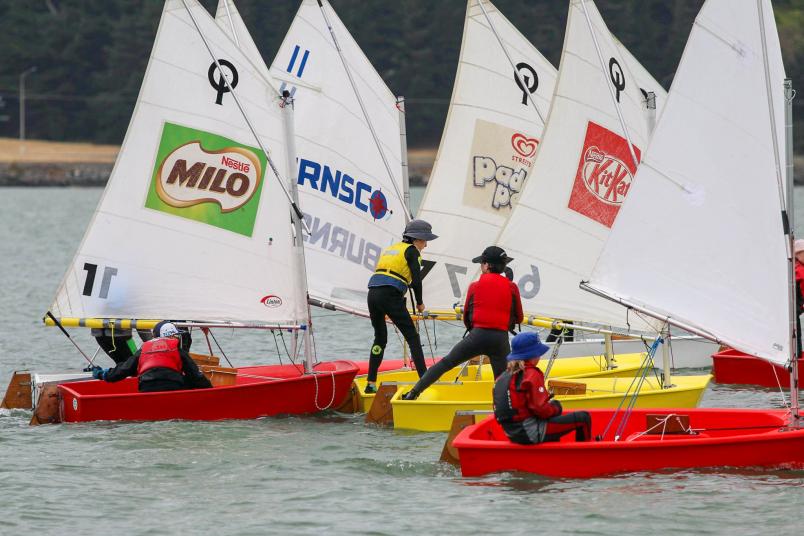 Peter Keast, reports on the 2020 Wellington Optisail:
The Wellington Optisail for 2020 was held at our club from January 22-24 and involved 20 sailors from all over Wellington. Yachting New Zealand regional support officer Wayne Holdt ran a host of sailing activities, including a game that involves finding out how many sailors it takes to sink an Opti. The usual sail down to Shelly Bay had to be cut short as the sea conditions down at the harbour mouth were too rough but, apart from that, all of the planned sailing and games went ahead. It took a bit of sorting out with sleeping stuff and sailing gear but everyone got on the water successfully. 
Everyone had a good time, and especially enjoyed the great meals which Murray and Jill Knowles provided. Many thanks to them. There was also a great turn out of club members assisting at all times.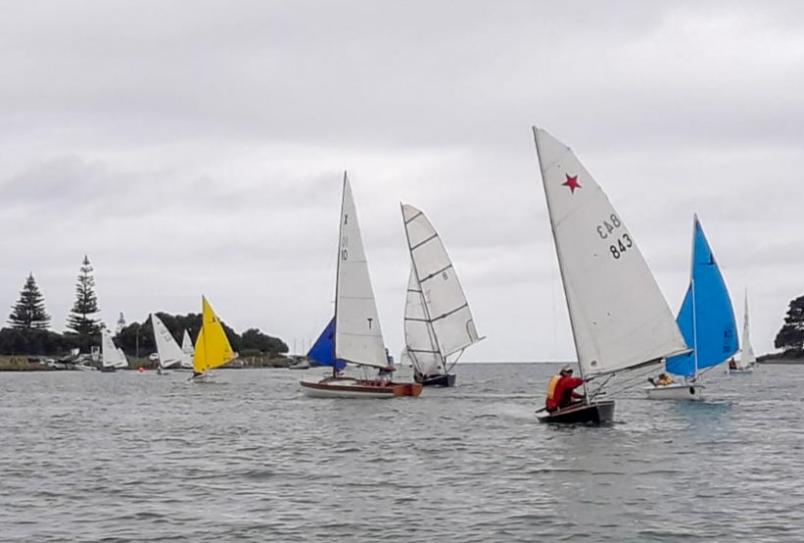 A good array of boats fronted up for the Waitara Boating Club Regatta, the club's annual two-day regatta. While this is probably the country's smallest sailing venue, the close racing and great spectator viewing certainly makes up for it.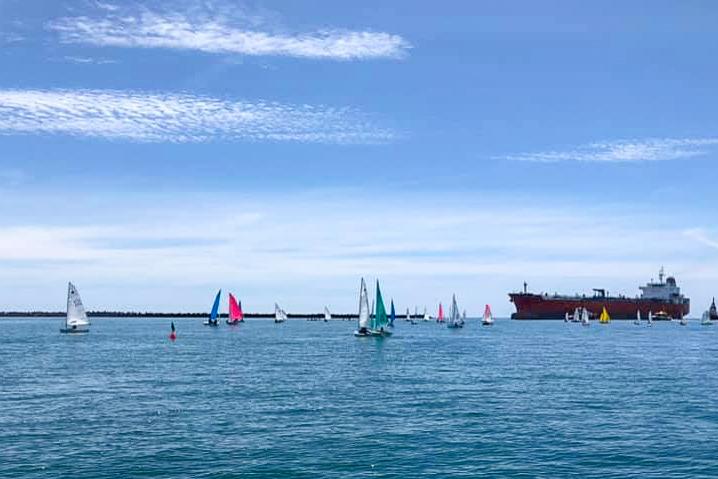 A great turnout of 31 boats competed in the Taranaki schools regatta hosted by the New Plymouth Yacht Club. This years regatta saw four sailors from the Sailability Taranaki programme, which runs from the Waitara Boating Club, in their Hansa 303s. It was great to have these sailors involved to make it a truly inclusive event.
The New Plymouth Yacht Club also hosted their junior live-in, two-day camp, when 30 young Opti and Starling sailors attended. The camp is targeted as a fun event with a bit of learning along the way.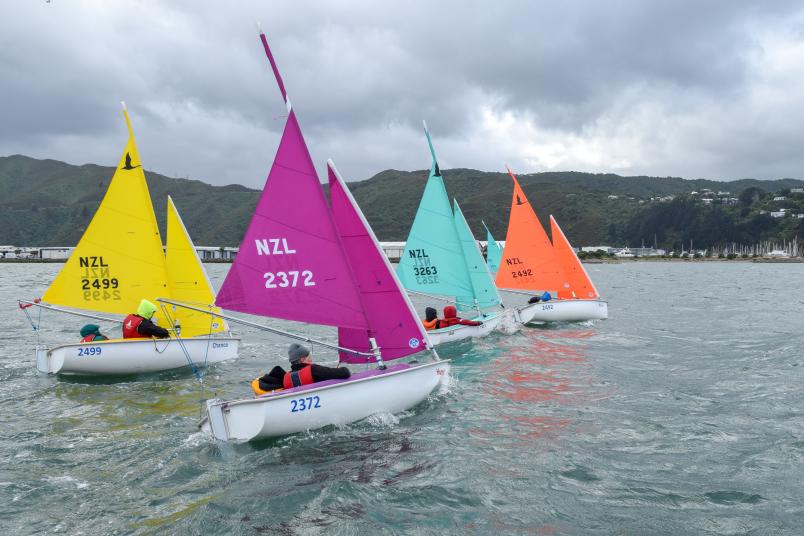 Photo: Peter Jackson.
The Hansa national championships hosted by the Lowry Bay Yacht Club and Sailability Wellington was a huge success, with a record number of entries in several divisions. There were 10 Hansa Liberties, 12 Hansa 303 singles, 14 Hansa 303 doubles, 13 sailors in the Ability Cup, 20 competing for the Kiwi Cup and eight in the blind sailing section.
The race management team did a great job running the races and managing the fleet change overs in some breezy conditions and Sailability Wellington did an outstanding job organising the three-day event with a huge group of volunteers.
The Worser Bay Boating Club have officially opened their new clubrooms. Yes, after many years of planning and building, it is finally operational. It was great to see so many old faces at the opening and they still have a busy time ahead this season with a host of national and local regattas. It was great to see the Wellington keelboats finish their interclub race off at Worser Bay. Very spectacular.
Upcoming events
There's still plenty of regattas to come in the central region, including the following:
Feb 29-March 1: New Plymouth Regatta
March 7-9: Lower North Island 420 teams racing
March 6-8: RPNYC regatta
March 12-15: 420 national champoionships at Evans Bay 
March 14-15: Wellington O'pen Skiff regatta at Evans Bay
March 14-15: 24 Hour Race at Lowry Bay 
March 14-15: Taupo centreboard regatta 
March 14: Worser Bay regatta 
March 21-22: Evans Bay regatta 
March 21-22: Poverty Bay championships at Gisborne 
March 28-29: Wanganui Regatta 
March 29: Wellington centreboard championships at Paremata
April 4: Tiapo Shield at Muritai
April 10-14: Optimist national championships at Worser Bay
May 30-31: Ohope Regatta