Few clubs can point to a growth in membership of close to 100 members over the past couple of years but it's something the Milford Cruising Club can lay claim to.
The club, situated between the Wairau Estuary and the Hauraki Gulf on Auckland's North Shore, are different to many others, especially in the fact they cater for dinghies, keelboats and launches, but also face challenges familiar to most. They went through a period of declining numbers and revenue and knew something needed to change.
"Like a lot of other clubs around New Zealand, we were battling to make ends meet," commodore Tony Sparks says. "Our executive made a decision that we needed to ramp up our investment in our junior sailing capability. We have always had a junior sailing programme – we have a fleet of 20 Optis and six RS Fevas – and we have always encouraged grassroots junior sailing where we have provided the boats at very reasonable cost to get juniors in to do learn to sail but we felt we really needed to up our game a bit.
"Our club membership was getting older and older and we realised we needed to start feeding that from the bottom if we were going to succeed."
That saw a reorganisation of club management and those running the junior programme and resulted in "spectacular" growth. They not only captured new sailors but also the parents and families of these youngsters and one of the key factors was holding learn to sail classes on a Friday evening when parents could also meet for a BBQ and a drink.
But that's not the whole story. Aligned to this was also the growth of the Pied Piper class, with Milford Cruising Club essentially becoming home for a large proportion of the fleet in Auckland.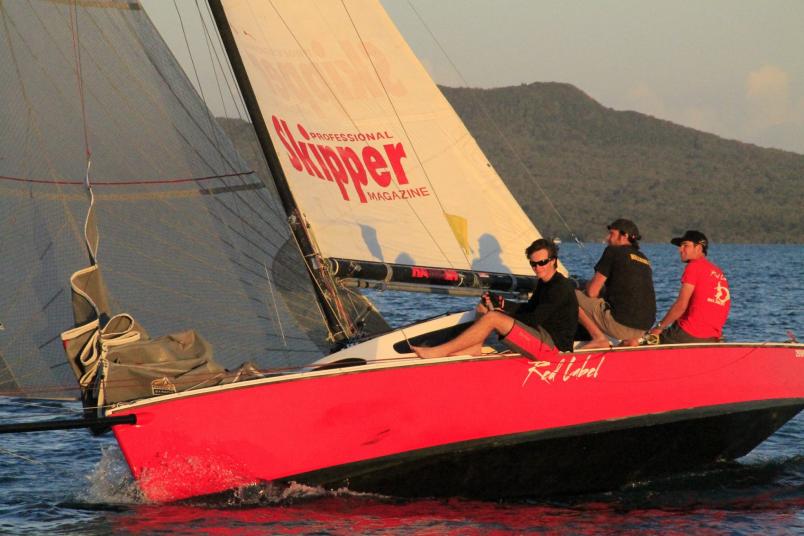 As many as 19 Pied Pipers competed in the most recent Lewmar Triple Series, a shorthanded sailing event in Auckland that has enjoyed strong numbers. At least 12 of the Piedys sailed out of the Milford Cruising Club.
"There was a tradition [of Pied Pipers at the club] but it is cost," Sparks explains. "It's one thing owning a boat but then you have to pay for berthing as well. Milford has traditionally been pretty cost effective and we were lucky enough to have the foresight in the past to initiate and expand our own slipway to allow maintenance at reasonable costs for full members.
"We have the issue around the tide so, in terms of availability of sailing, you need to anchor two hours either side of high tide. That has kept the cost of berthing down in the creek. We have a critical mass. Suddenly the Piedys were meeting in the club and it grew legs of its own."
Affordability is a big consideration with the club. They don't pitch themselves as a 'high-performance' club, although can cater for youngsters with talent.
"We are all about community and grassroots sailing," Sparks says. "If kids want to do junior sailing programmes to become future champions, they might do their learn to sail with us but tend to move to the other, more competitive clubs. Our place is at the grassroots level.
"We have had a number of juniors go through the programme and gone on to be quite successful but you hang on to them if their family are members and would rather hang out at Milford than elsewhere.
"We have fantastic facilities at the club that the parents love. It's that community spirit that keeps us in front of mind. Out of every 100 kids, how many are going to be top sailors? You can't just focus on those kids. It's really the ones who love sailing and not feel the pressure of being at the top who feel very comfortable with us. I'm not saying we strive for mediocrity but it's a place kids can learn to sail in a very non-threatening environment."
Most of them are also encouraged to go keelboat sailing, and many can be found crewing during club racing. It's another way the club can keep members long-term with many going on to sail keelboats out of the creek.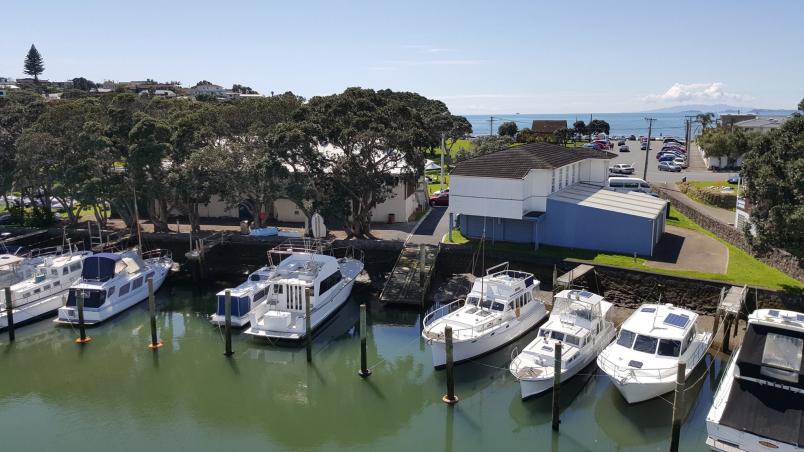 The marina, which is home to 220 boats, is run by Milford Mariners but many on their executive are also on the Milford Cruising Club executive. As many as 80 percent of boats berthed at the marina, whether they are yachts or launches, are also owned by club members.
It all adds up to a colourful palette within the club and, in fact, more than 50 percent are social members.
"It's a place people want to come," Sparks says.
It's also one that's undergone considerable change over the last couple of years - they've also added new disabled facilities and a new deck - and Sparks says it's time to consolidate.
The new junior season opens after the school holidays and the club are expecting a handful of new members. They're also talking to local schools who want to use their fleet of 420s.
"We want to be the enabler in terms of getting kids onto the water and keeping them on the water," Sparks says.
It's hard to argue with the numbers.