A club of many facets, the Bay of Islands Yacht Club is a fantastic example of how a club strives to be inclusive. 
With slipway facilities, mooring hireage, and an ever-evolving sailing programme, there's a growing range of people involved in a membership up by 28% in the last year alone. 
Commodore Darryl Honey says it's exciting to be part of the clubs' evolution, and help create a place where sailors of all backgrounds want to be.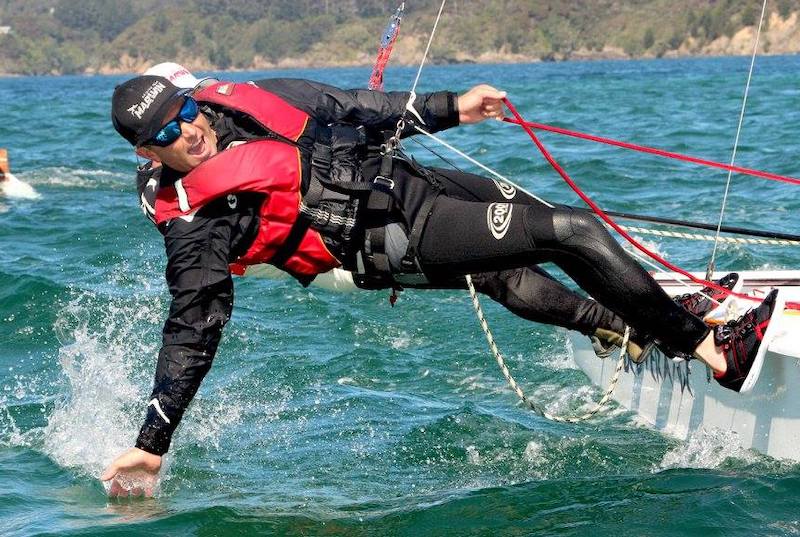 Above: BOIYC Commodore Darryl Honey hooning on the clubs' Tiger Shark at one of the youth camps hosted at Otehei Bay on Urapukapuka Island. Photo// Hana Hielkema
Over the last five years he says it has been awesome to watch the young sailors come through, explore their opportunities, and continue to be involved whether it's in keelboats, dinghies, or coaching. 
"Sure, there's the typical pathway of moving up through the junior classes and looking towards those youth and olympic opportunities, but we're also stoked to see a lot of our juniors buzzing in the foiling classes, as well as teenagers getting their own little keelboats and helping out with club activities and slipway maintenance," he says.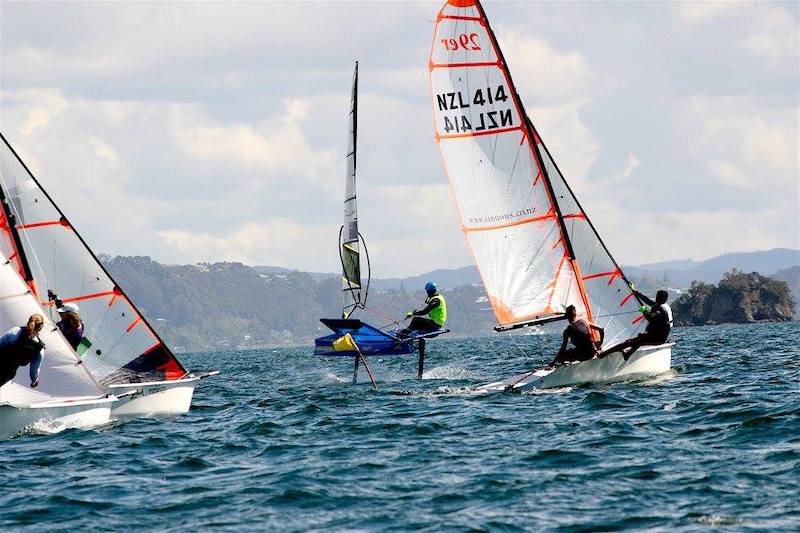 Above: Club Captain Chris Fewtrell on his Waszp amongst the 29er youth sailors. Photo// Hana Hielkema
He's coined the current phase as a "re-generation" of club action, with older sailors, parents and previous class champions getting involved alongside it's youngsters.
"Our club is for our members, and we will accomodate whatever direction they want to take. The fact that we had 15 wing foilers out in the middle of winter just recently is an example of the passion here."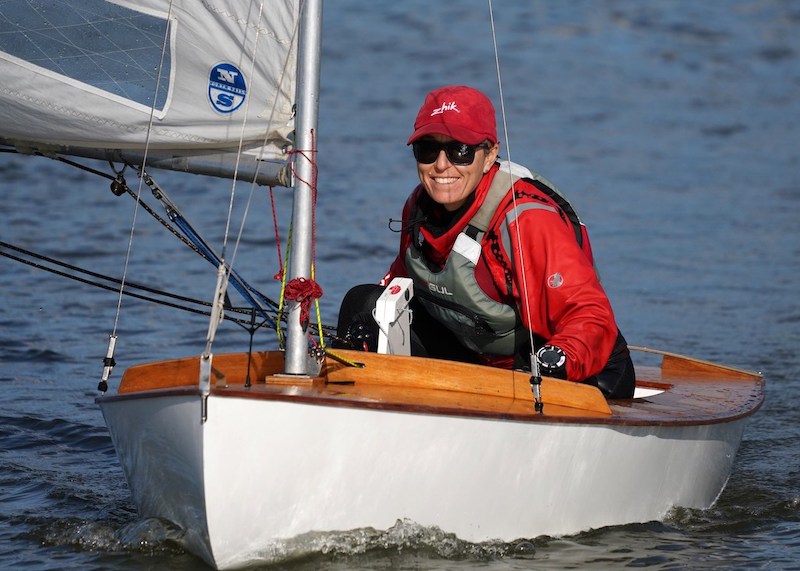 Above: Learn-To-Sall coordinator and parent Robyn Parker enjoying her Starling. Photo// Denis Garner
This year the club hosted it's third ever 'FOIL Bay of Islands' week in March this year - an event designed to attract anything and everything that foils. It was a perfect chance for world class sailors including Nathan Outteridge and Francesco Brunei to bring their moths up to enjoy the Bay of Islands on the back of the Americas Cup.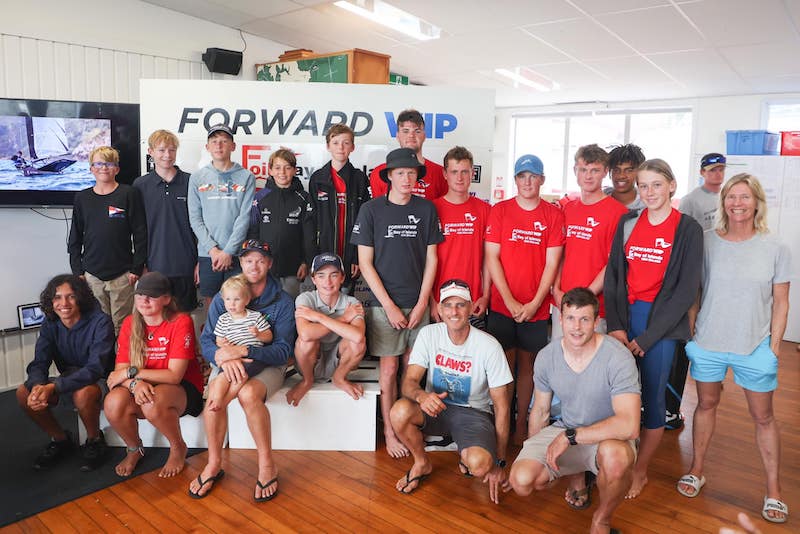 Above: Bay of Islands junior sailors at FOIL Bay of Islands 2021 with participants Nathan Outteridge, Francesco Brunei, and Barbara Kendell. Photo// Denis Garner
Northern Regional Development Manager Hayden Whitburn says the way in which the club hosts events is impressive. 
"I have been involved with many events all over the country, and FOIL Bay of Islands is probably one of the best. Everyone is laid back, it's so much fun, and the volunteers get stuck in and have a good time as well," he says. 
In the last year the BOIYC has hosted the NZ 29er Nationals as well as their annual BOI to Whangaroa yacht race - alongside regular racing, home fundraising events, and camps. 
Active fundraising helps members feel a sense of reward and achievement, and over the years has helped build an impressive set of resources. As well as this, Darryl also says their ethos is largely about creating a welcoming atmosphere, making members feel valued, and being open to new ideas.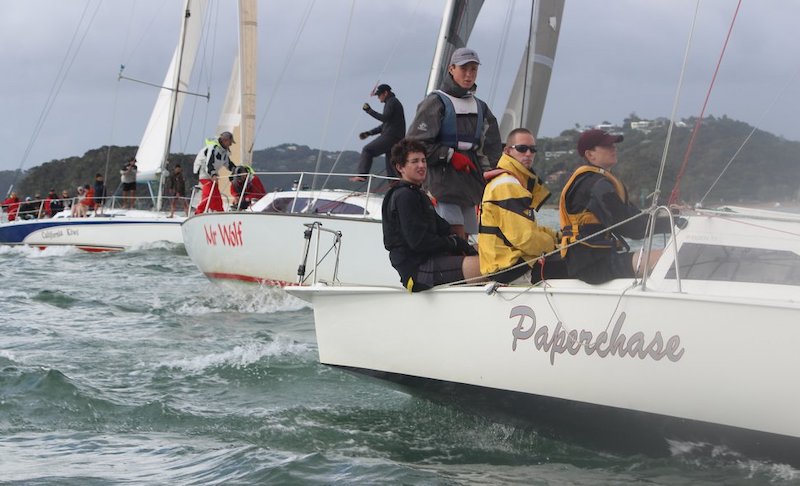 Above: Keelboat line-up at the start of the annual Bay of Islands to Whangaroa Race. Photo// Hana Hielkema
Within the club there is also a sailors WhatsApp group, which has proven to be a great way for members to keep connected, communicating, and enthused about being involved.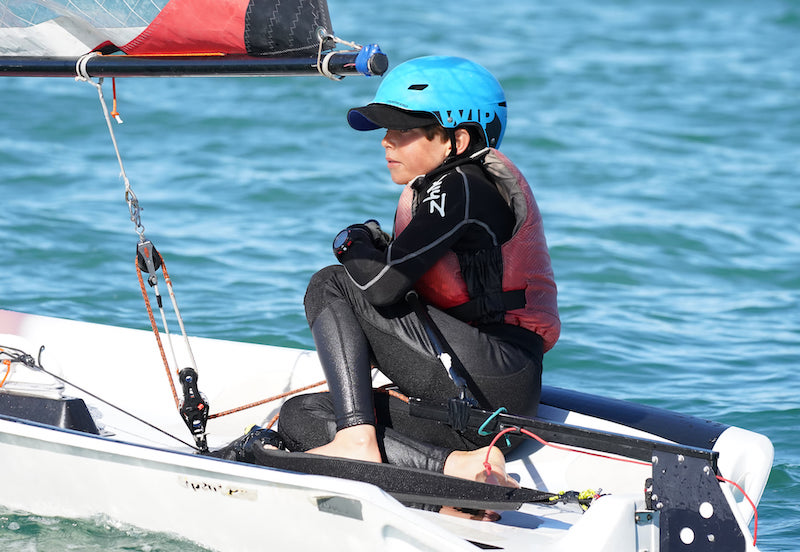 Above: 11-year-old Sol Douwes in his O'pen Bic. Photo// Denis Garner
Above all, Darryl simply comes back to the clubs success as a reflection of being able to roll with its membership. "It doesn't matter if we're not all doing the same thing. If we can figure out how to accomodate different classes and sailing pathways, then why not - lets give it a go."
To visit the BOIYC website click here.