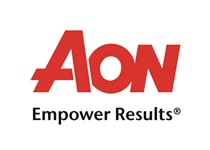 Aon New Zealand have developed a package of insurance policies specifically for sailors whether it is locally or travelling overseas. 
Local Boat Insurance
Aon has launched its very own comprehensive dinghy and tender insurance offering with Vero Marine. This provides insurance for you boat, trailer and equipment throughout New Zealand, whilst travelling on land, on the water and whilst racing.
This offer is available to all affiliated members and extends to cover all trailered craft up to a sum insured of $150,000.
It is our job to ensure Yachting New Zealand's members are covered which is why we have ensured some critical benefits are built into our offer including:
Agreed Value: Not based on market value, instead, you set the sum insured.
Racing Cover: Usually only offered as an extension for additional premium, our offering includes racing cover for damage to your own boat or a third party.
Extended Third Party Liability up to $5million
Complete the online application form for a quote
Overseas Transit and Regatta Insurance
Competing overseas and require you boat to be insured whilst in transit, racing or need Third Party cover only? Aon's solution with Vero Marine provides a range of options tailored to meet your needs when you are heading overseas to compete. 
Complete the online application form for a quote
Travel Insurance
To ensure you are covered whilst sailing and racing overseas, Aon recommends utilising our agreed policy with Chubb Insurance New Zealand Limited. The online offering provided for the benefit of New Zealand sailors competing sailors specifically provides cover whilst sailing as well as all of the fundamental benefits of Travel Insurance. Do it online now! 
Have other Marine Insurance needs? Please email nz.boating@aon.com and Campbell or Sam will work with you to find the best solution for your requirements.
Campbell Welson
(09) 362 9097
Sam Gunn 
Account Executive
(09) 362 9071
Email Sam