Blake Hinsley and Nicholas Drummond handled the fresh breezes and big seas the best to win last weekend's RS Feva national championships at the Torbay Sailing Club.
The conditions were so rough a handful of competitors, race officials and support crew reported sea sickness over the two days but a full schedule of eight races was completed.
Hinsley, who won the Tanner Cup earlier this year, and Drummond held off a strong challenge from former 470 world champion Simon Cooke and Oskar Masfen, with Mattias Coutts and Aimee Bright third.
The RS Feva has become a popular class at yacht clubs around the country as a cost-effective way to introduce youngsters to two-handed sailing and 36 boats lined up for this year's nationals.
Results from the RS Feva nationals at the Torbay Sailing Club recently:
1st: Blake Hinsley / Nicholad Drummond (Buckland Beach Yacht Club) 5 (37 OCS) 1 1 2 3 1 1 - 14 points
2nd: Simon Cooke / Oskar Masfen (Royal Akarana Yacht Club) 2 1 6 3 1 2 2 (37 RET) - 17 pts
3rd: Mattias Coutts / Aimee Bright (Manly Sailing Club) 3 4 4 2 4 1 3 (25) - 21 pts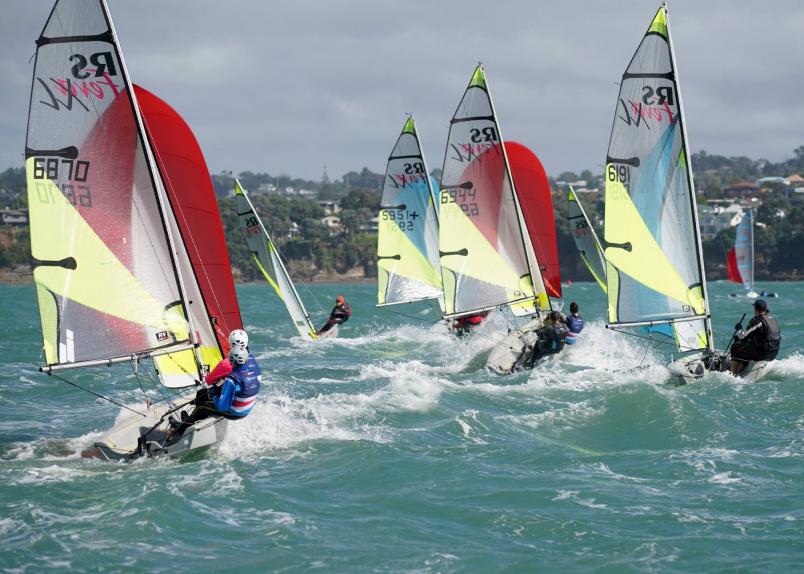 Photos: Denis Garner