In our regular focus on the regions, northern regional support officer Raynor Haagh dives into what has been going on in the area.
Schools Fleet Racing Regattas   
A successful Waikato/Thames schools fleet racing regatta was sailed at Hamilton Yacht Club last Friday. In light and shifty conditions, Hamilton Yacht Club delivered an enjoyable event for 38 sailors from eight schools. The recent growth of junior sailing at Mercury Bay Boating Club saw entries from Mercury Bay Area School after a long absence and newcomers Whenuakite School.
Hamilton Boys High School defended their previous record and won the Burgess Trophy from TeAwamutu College and Mercury Bay Area School.
The opportunity to hire and borrow boats for this event helped with its success. Thank you to the Waikato/Thames Youth Sailing programme for supplying 12 O'pen Bics for students to use.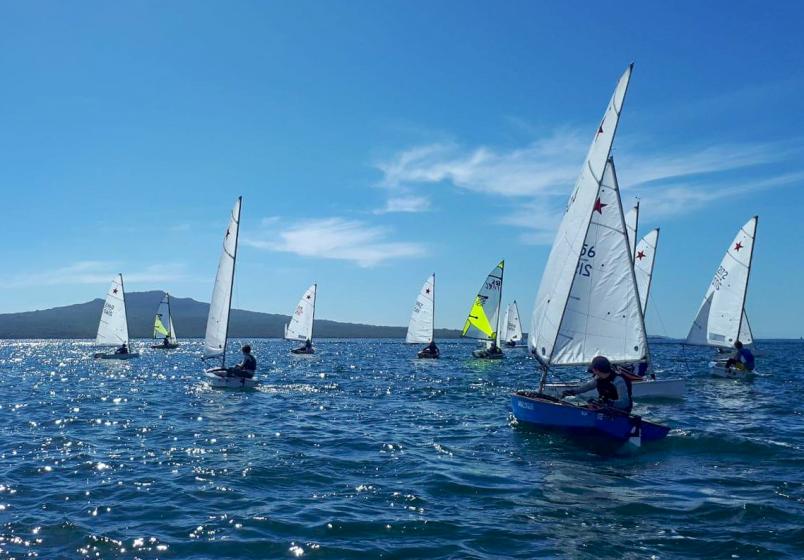 The College Sport Auckland school fleet racing regatta at the Wakatere Boating Club finished yesterday, with 94 sailors from 18 schools and in seven classes.
It was a successful event with great sailing conditions, albeit a bit shifty off the shore.
The event celebrated the first sailor with a disability entry in the newly-introduced parasailing division. Catherine Hassell represented Northcote College in the Hansa 303 class. The first of many entries we hope to see in this regatta for years to come.
Westlake Boys High School won the schools regatta trophy for the third year running, with Takapuna Grammar and Auckland Grammar taking the minor places.
AIMS Games 2019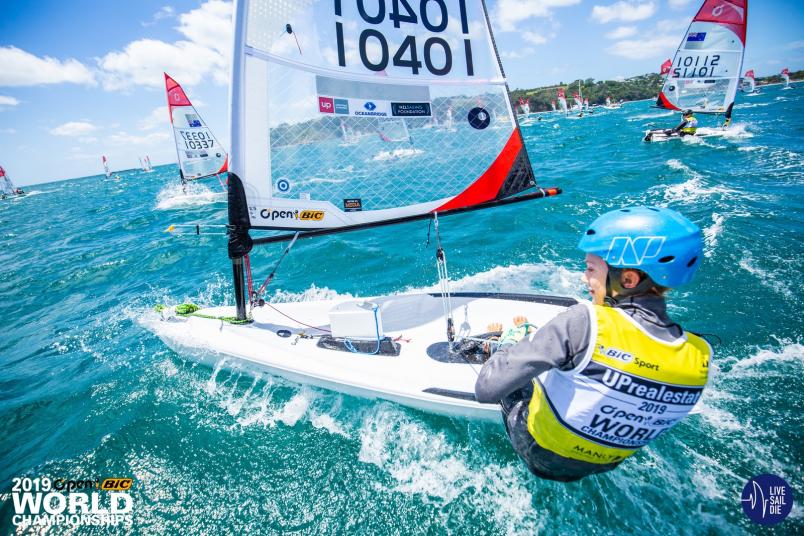 Photo: Live Sail Die.
The sailing programme at this year's Aims Games in Tauranga will be a little different, with the O'pen Bic offered for the first time alongside the Optimist.
The Tauranga Yacht & Powerboat Club have a team already planning for September's Aims Games and, in consultation with Yachting New Zealand, decided to add the O'pen Bic to the programme.
There will an opportunity to hire both classes of yacht to help sailors from further afield to participate in the largest intermediate school event in the country.
Schools will soon be receiving information from Aims organisers, so start talking with your school sports coordinators about your entry for this year. We will be releasing more information around registration in coming weeks.
Sailing at Aims Games will be run on September 8-10, with registration on Saturday, September 7.
Richmond Yacht Club's Route 66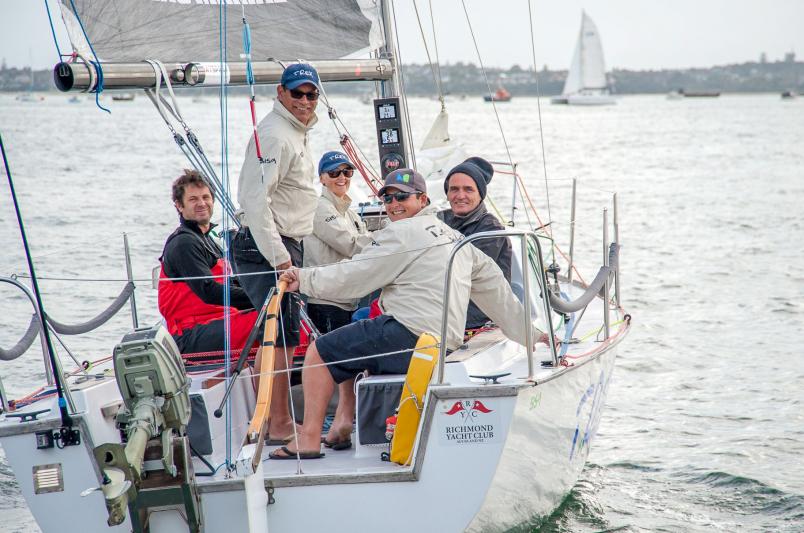 As many as 56 yachts set sail last Friday with the destination of Marsden Cove on their GPS as part of the 2019 Marsden Cove Marina Route 66.
The fleet set out in good sailing conditions, but they soon dropped to conditions more suitable to swimming or fishing. So a few of the boats did just that and retired from the race to get an early start to the 'informal party' at Kawau Island scheduled for Saturday night.
Those who had the waterline length to keep sailing through the light conditions were entertained on the way up by resident wildlife, including dolphins and orca, with one yacht posting a video of orca enjoying a good back scratch on their rudder and keel.
The cutoff finish time was 8am Saturday morning, but the last boat finished at approximately 5am. It would have been a quick turnaround for them with the breakfast and prizegiving kicking off soon after. 
The rest of the fleet headed to Kawau for the 'informal party' on Saturday night, started earlier by the race retirees, before heading home on Sunday.
Results:
Div B1 PHS – Legacy
Div B2 PHS – Wish You Were Here
Div A2 PHS – Jagged Edge
Div A1 PHS – Thirsty Work
Div M PHS – 2 of 10
Div A3 PHS – Riverwind
PROTEST
Photo: Live Sail Die.
Adherence to the racing rules of sailing during club racing can sometimes be a cause of consternation among members, often due to the lack of knowledge around rules and protesting procedures.
Your club membership to Yachting New Zealand gives you access to resources that can help your club through training, as well as access to experienced and skilled judges.  
A club recently reached out to me for some support over a protest in a race where an incident could have gone a lot worse and the members felt it needed to be addressed. We contacted an experienced judge who was able to come to the club to chair the protest committee.
The result was a great experience for all, as it was an opportunity for members to be a part of a protest committee and the process of the protest hearing and for others who were involved or witness to the incident. After the formal protest process was completed, the judge encouraged informal discussion around the protest and any other rules there were questions about.
Yachting New Zealand encourage yacht club members to improve their knowledge of rules and become judges. We are fine-tuning a club judge course to be tailored to club level racing and as the first step for members interested in moving on to being national or international judges.
We are also happy to help organise rules events for members of your clubs in an informal environment.
Please reach out to your regional support officer for help to arrange one of these or if you are interested in registering for a club or national judge course this winter.
RNZYS Youth Training Programme taking applications for 2019/20 season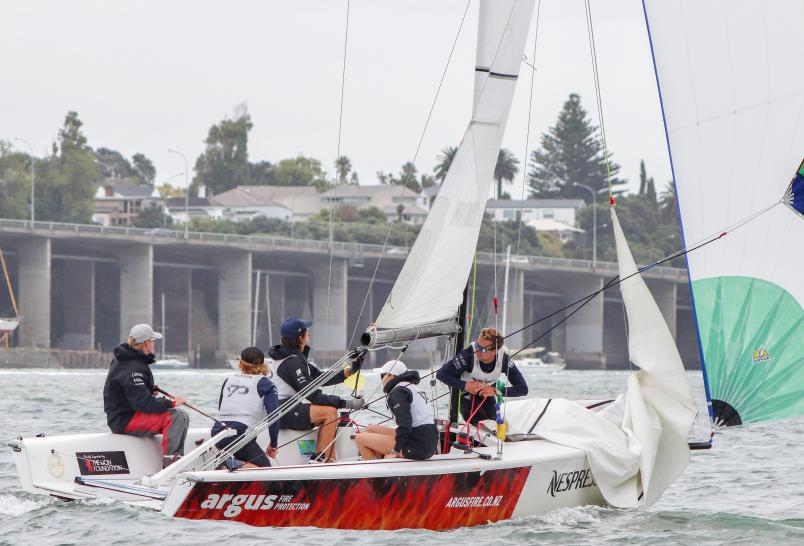 Photo: Andrew Delves / RNZYS
The world-renowned Royal New Zealand Yacht Squadron Youth Training Programme is looking for high-calibre young applicants for the 2019/20 season.
The YTP delivers intensive sail training for young sailors in a disciplined environment and has long been regarded as the world's best and most successful youth training programmed. The programme runs for 11 months of the year, with all sailing done in the Squadron's fleet of 10 Elliott 7s.
The RNZYS YTP has a long list of successful graduates, including high profile sailors Phil Robertson, Bianca Cook and Adam Minoprio. The programme is now coached by successful match racer Reuben Corbett who is also a graduate of the programme.
Take your keelboat sailing and racing skills to the next level and help propel yourself into a career of professional sailing.
See here for more information on the RNZYS YTP and to apply
Class National Championships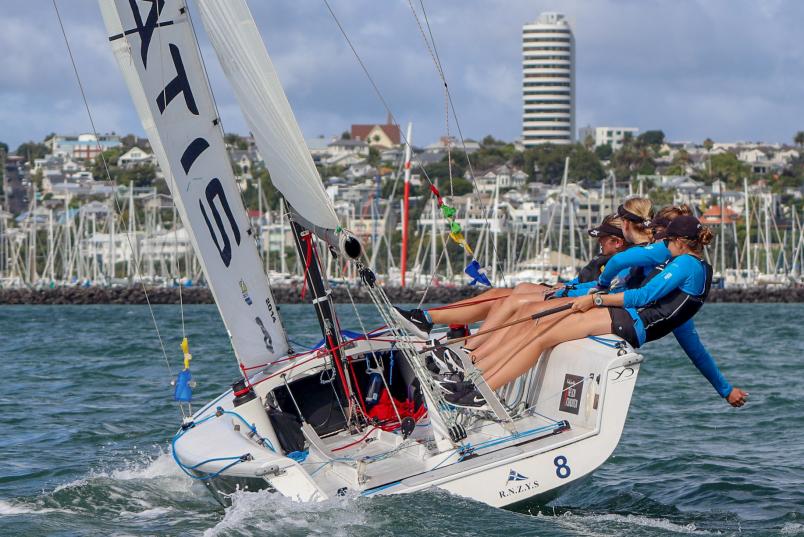 Celia Willison and her crew won the women's match racing title. Photo: Andrew Delves / RNZYS.
It's been a busy season so far and there are plenty more class national championships to be held in the bottom part of the northern region.
March            
3.7 - Maraetai Sailing Club                                     
Finn - Maraetai Sailing Club
Jollyboat - Maraetai Sailing Club
Hansa classes - Tauranga Yacht & Powerboat Club
Javelin - Howick Sailing Club
Secondary Schools Keelboat - Royal New Zealand Yacht Squadron        
Young 88 - Royal New Zealand Yacht Squadron 
MRX Masters - Royal New Zealand Yacht Squadron 
April
Women's Keelboat - Royal New Zealand Yacht Squadron    
Open Keelboat - Royal New Zealand Yacht Squadron 
May
29er - Howick Sailing Club 
2019 national champions in the region to date
Starling MR (Glendowie Boating Club) - Harry Edwards
Flying Fifteen (Royal Akarana Yacht Club) Heyden Percy & Scott Pedersen
Zephyr (TYPBC) - Helgard Dannhauser
NZ Women's Match Racing (Royal New Zealand Yacht Squadron) Celia Willison & team
Etchells (Royal New Zealand Yacht Squadron) Anatole Masfen & team