It's been a busy time in the northern region, with a number of national, regional and world championships regattas and another one is about to kick off, writes northern regional support officer Kim Admore.
Isn't it great that sailors are prepared to come from the other side of the world to compete in New Zealand and sail in our fabulous waters? 
This a bodes well for classes looking to hold world championships in New Zealand in the future.
The world comes to us
The OK Dinghy world championships are about to get under way at the Wakatere Boating Club, and will feature a fleet of 110 sailors, including Olympians to America's Cup sailors and world champions to round the world competitors. It will also be the largest OK Dinghy event ever held outside of Europe.
Rex Sellers, sailing with his son Brett, just missed out on a medal at the Tornado worlds. Photo: Suellen Davies / Live Sail Die.
The Tornado world championships also featured a couple of big names, including two-time Olympic medallist Rex Sellers. The regatta attracted a fleet of 23 boats, including 13 from overseas. This compares favourably with the worlds of the previous year in France with 24 competitors.
For results, photos and videos see here.
The O'pen Bic world championships also had strong fields, with more than half of the 133 competitors in both the under-13 and under-17 divisions from overseas. It was an event that stood out for the success of females in the under-13 division and augurs well for the future of the sport.
Two more world championships have been confirmed for Auckland, with the 2019 49er, 49erFX and Nacra 17 world championships to be held at the Royal Akarana Yacht Club (November 29-December 8) and the Takapuna Boating Club to host the 2020 RS:X world championships (February 23-29).
Nationally speaking
The Oceanbridge NZL Sailing Regatta is always a highlight and was notable for the return to Olympic class racing of Peter Burling and Blair Tuke, who took out the 49er. This year saw 138 competitors in 85 boats, including a handful from Australia, South Korea and Japan.
The Auckland Championships at the Maraetai Sailing Club was a great success. Maraetai might be a club with a small membership but it's a beautiful place to sail with great launching facilities for support boats and a large rigging area for competitors.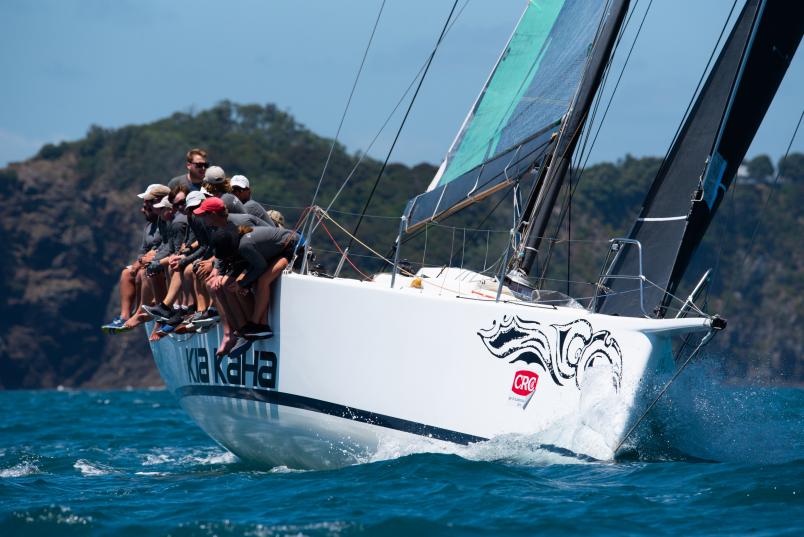 Kia Kaha won the week's top award at Bay Week.
The CRC Bay of Islands Sailing Week is this country's biggest keelboat regatta and once again attracted more than 100 entries. A local boat took out the main prize this year, with Kia Kaha being awarded the South Pacific PHRF Championships trophy. 
See here for the full results, pictures and videos.
Tom Saunders took out the Laser national title from Josh Armit and George Gautrey and there was plenty of intrigue in the Laser Radial and youth and masters classes.
The Taipa Sailing Club hosted the recent Starling North Island championships and will also host the Starling national championships in April.
The feedback from the North Island championships is that it's a great place to sail and well worth making the trip north (and taking a bit of a holiday when you're up there). There will also be a development fleet for those getting into the Starling or those just wishing to build their confidence.
Coming up
Clubs are back into their regular programmes now school is back but there are still a number of events to look forward to.
The Snake Bank Regatta at the Marsden Yacht & Power Boat Club on February 16 is always a fun day and the French Bay Regatta on February 23 is a great opportunity to sail on the Manukau Harbour. See here for more information.
The Bay of Islands Yacht Club are also hosting their inaugural Bay of Islands Foiling Week from February 18-24 and is likely to feature anything from Moths and Waszps to kites and windsurfers.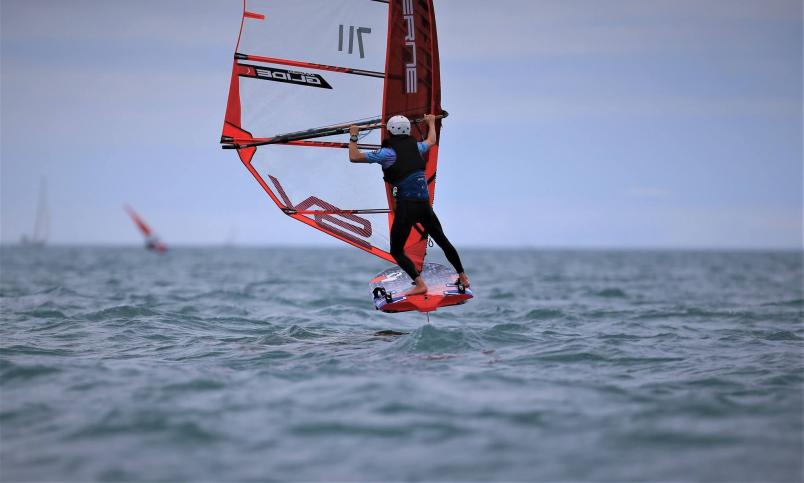 A healthy international fleet will race in the foiling windsurfers. Photo: NZ Windfoil Racing.