From Olympians to America's Cup sailors and world champions to round the world competitors, the upcoming OK Dinghy world championships in Devonport will feature a star-studded lineup.
It will also be the largest OK Dinghy event ever held outside of Europe, with 110 entries confirmed for the regatta being held at the Wakatere Boating Club on February 7-15. Some competitors will be sailing their first world championship, while some are well past 20 editions.
New Zealand has had its fair share of success at the world championship over the past 55 years and has hosted the event on six occasions previously – though the last time it was in Auckland was 1986. Kiwi sailors have lifted the title 12 times, but only one of these, Greg Wilcox, will be sailing this year.

"The level in the class at the moment is just huge. I think it will be a struggle just to make the top 10 this year, said Wilcox, who was world champion in 2002 and later served as president of the OK Dinghy Association (OKDIA). "It is awesome that the class has attracted so many top sailors from other classes but it just makes our work on the water that much harder, but also that much more fun. How many other classes can you say you are racing alongside Olympic champions and America's Cup winners?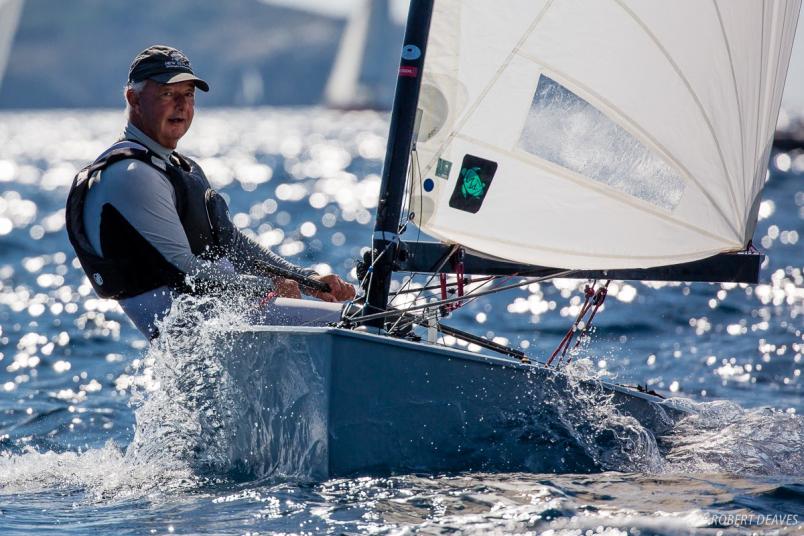 Greg Wilcox won the world title in 2002.
"OKDIA has put in a huge amount of effort over the last 5-10 years to really build the class and make it attractive to those who want quality, fun and sociable racing, against some of the best sailors in the world. And we have so many really good boat builders these days, that it makes the fleet far more attractive and accessible than 15-20 years ago.

"I think part of the success has been down to the excellent choice of venues. We went to Barbados, and then last year to Warnemunde where we had 140 entries, and then Bandol for the Europeans, which was an astonishing success. After Auckland we have events lined up in Marstrand, Garda and Lyme Regis. It doesn't look like I will be retiring any time soon."
The prospect of sailing in the world championships has encouraged others to jump back into a dinghy after years of big-boat racing. One of those is Matthew Mason, who made a name for himself in the Whitbread Round the World Race and six America's Cup campaigns.
"Getting back into dinghies after 40 years of not sailing a centreboarder keeps it real," he said. "I love the camaraderie of this class. It is like nothing else."
The OK Dinghy class prides itself on the social element and is part of the reason why it is so popular.
The strong Kiwi team includes three-time Olympian, Dan Slater, who also won his age group at the World Masters Game, two-time Olympic medallist and former America's Cup skipper Rod Davis and current national champion Luke O'Connell from Worser Bay in Wellington, who will be looking to go one better than his silver medal in 2014. He also took bronze in 2017.
As well as the large number of entries from Australia and New Zealand, there are also entries from Great Britain, Denmark, Germany, Poland, Sweden and the USA. 
The New Zealand national championship is being held over the weekend of February 2-3 as a warmup for the world championship, with racing beginning on February 10.