Isaac McHardie and William McKenzie are forging a good partnership, and the pair won two world titles in 2019. They collected gold at the under-23 49er world championships in Norway and also finished on top at the Red Bull Foiling Generation world finals. 
They also finished an impressive 11th at the 2019 49er world championships in Auckland and were second at the World Cup Series in Genoa earlier in the year.
McKenzie, like many Kiwi kids, initially started sailing in an Optimist and went to the 2012 Optimist world championships in the Dominican Republic.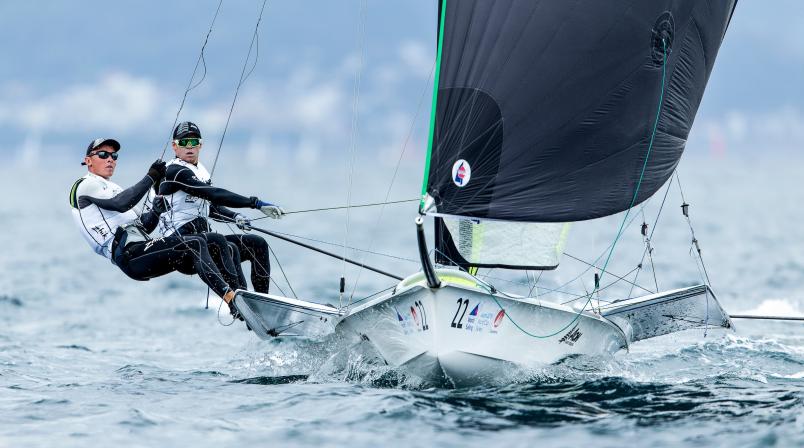 2020 49er world championships - 19th
2019 49er world championships - 11th
2019 Enoshima Olympic Week - 16th
2019 Kiel Week - 11th
2019 under-23 49er world championships - 1st
2019 Red Bull Foiling Generation world finals - 1st
2019 49er European Championships -15th
2019 World Cup Series Genoa - 2nd
2019 Princess Sofia Regatta - 35th
2019 Oceanbridge NZL Sailing Regatta - 2nd
2018 Oceanbridge NZL Sailing Regatta - 7th
2017 Sail Sydney - 4th
2017 Enoshima Olympic Week - 10th
2017 Gamagori World Cup - 5th
2017 49er world championships - 28th
2017 49er European championships - 38th
2015 Zhik 29er UK national championships in Wales - 3rd
2015 Zhik 29er world championships in Wales - 11th
2012 Optimist world championships in Dominican Republic - 34th
Teammate: Isaac McHardie