Logan knows what it takes to get to the top of his sport, having spent a period of the last Olympic cycle as a training partner for Olympic and world champions Peter Burling and Blair Tuke and he has shown plenty of potential himself. He's already won two World Cup regattas (2015 Melbourne and 2016 Weymouth & Portland) with Jack Simpson and last year won bronze at Enoshima Olympic Week with his current partner, Oscar Gunn.
Logan won two Optimist national titles and followed it up with another in the Starling, and in 2008 joined a veritable who's who of New Zealand sailing when he won the Tanner Cup. He also dabbled in the 420, Laser Radial and 29er before jumping in a 49er after watching Burling and Tuke win silver at the 2012 London Olympics.
In 2016 Logan skippered the NZL Sailing Team who came agonisingly close to defending the Red Bull Youth America's Cup title the team won in 2013. They New Zealand team dominated the second day, winning all three races, but were denied victory when two boats tangled at the last mark of the final race to allow Land Rover BAR to sneak past and win overall.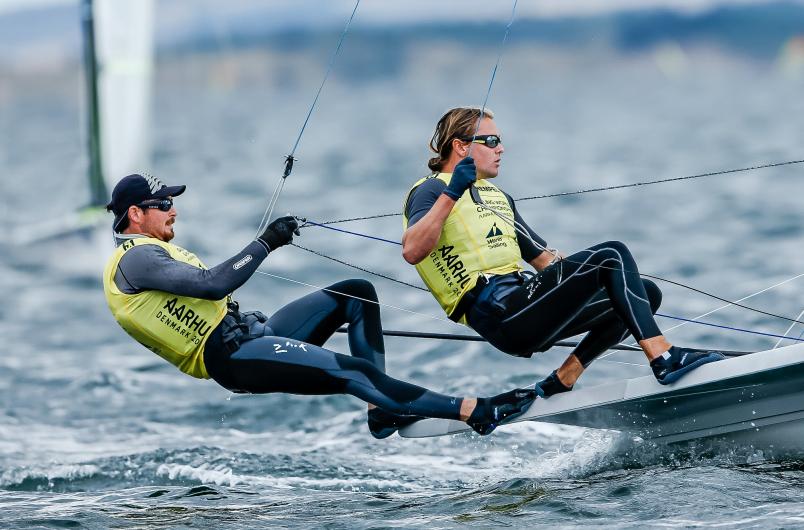 Career highlights
2019 49er European Championships - 7th

2019 World Cup Series Genoa - 17th

2019 Princess Sofia Regatta - 6th

2019 49er national championships - 1st

2018 Enoshima World Cup - 2nd

2018 sailing world championships - 7th

2018 Hyeres World Cup - 2nd

2018 49er national championships - 1st

2018 Oceanbridge NZL Sailing Regatta - 5th

2017 Sail Sydney - 6th

2017 Enoshima Olympic Week - 3rd

2017 Gamagori World Cup - 7th

2017 Red Bull Youth America's Cup - 2nd

2016 Sailing World Cup Weymouth & Portland - 1st

2016 49er & 49erFX European Championship - 19th

2015 Sailing World Cup Melbourne - 1st

2015 49er & 49erFX Oceania Championships – 2nd

2014 ISAF Sailing World Cup Melbourne – 7th

2014 ISAF Sailing World Championships – 25th

2013 ISAF Sailing World Cup Melbourne – 8th

2012 World Laser Radial Men's Championship – 8th

2011 41st ISAF Youth Sailing World Championship – 6th (29er Open)

2010 Volvo Youth Sailing ISAF World Championship – 14th (420 men)

2009 Volvo Youth Sailing ISAF World Championship – 8th  (420 men)

2007 IODA Optimist World Championship – 9th
Teammate: Oscar Gunn