In our regular focus on the regions, northern regional support officer Kim Admore takes a look at what's been going on in the top of the North Island. 
It has been a very busy season here in the north and there are still a handful of major dinghy events before the season wraps up, with the Starling and Optimist national championships, as well as the national teams racing regatta.
These shape up as terrific events and will round out a great summer. Some highlights for me include:
Foiling Week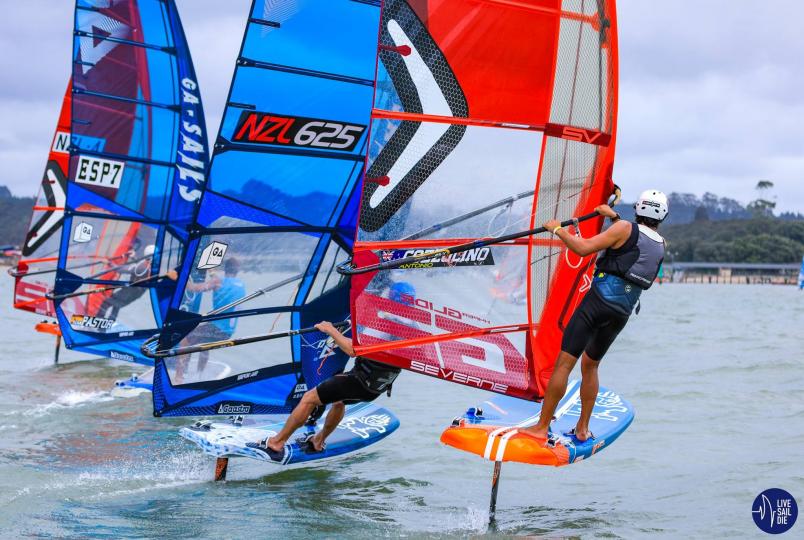 Photo: Live Sail Die.
This was a great addition to the calendar and the positive feedback has encouraged organisers in the Bay of Islands to start planning for next year. The dates have already been set - February 10-16 at the Bay of Island Yacht Club - so put those in your diary. You have plenty of time to get foiling.
Organisers are also keen to make the island race a feature again. This was very popular with the competitors, who raced out around the islands and enjoyed a lunch at Otehei Bay before racing back again.
It is the development in these types of flyers that's fascinating. Check out what it was all about in this video 
Open Skiff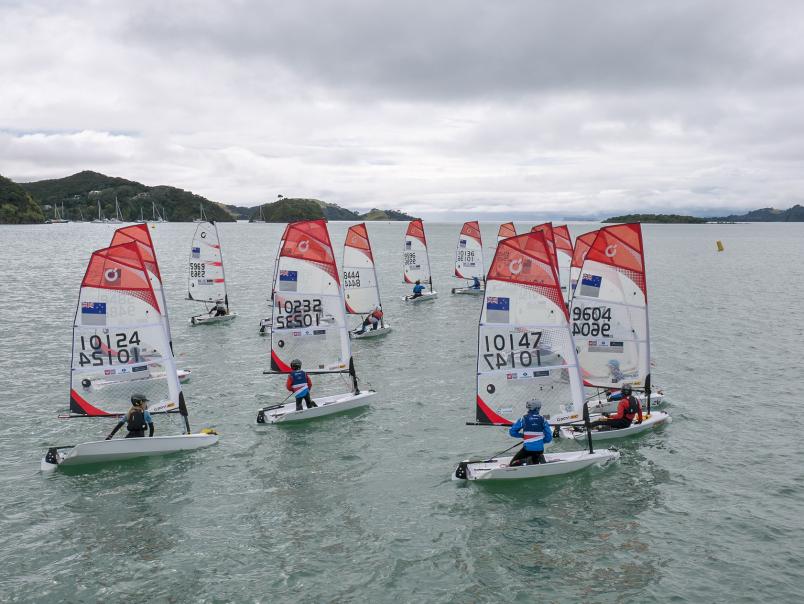 I was involved in February's O'pen Bic regatta at Kerikeri, which was thoroughly enjoyable.
I was very impressed with the quality of sailors coming through in the fleet and it will be good to see how they transition in to other fleets as they progress.
There has been a name change for this class and they will now be called Open Skiff.
Auckland Secondary Schools Fleet Racing Regatta
What was particularly notable about this regatta was the fact it saw the first inclusive sailor at this event sailing a Hansa. This is a start and we hope to build this fleet over the coming years.
Teams Racing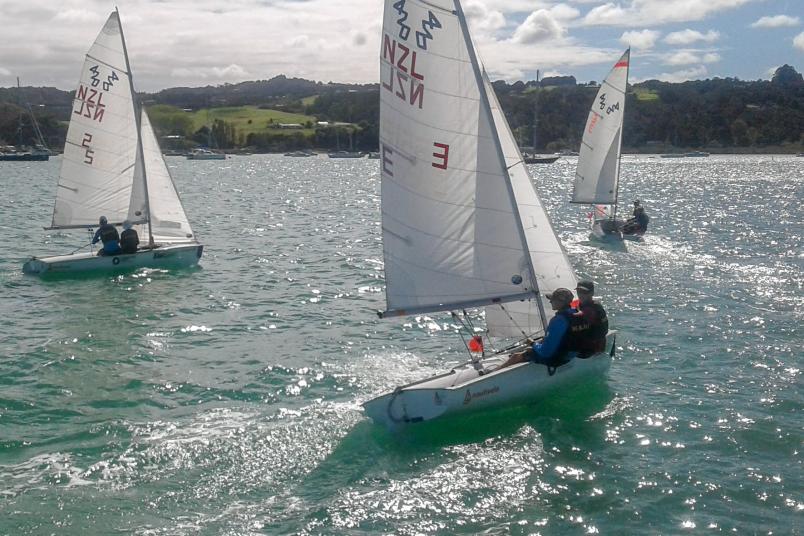 Parua Bay turned on some magnificent conditions on both days when the breeze came in at the Schools Northern Teams racing event. 
I thought the standard was better than previous years and wish all the teams well at the upcoming teams racing nationals at Algies Bay.
You can read more about the event at Parua Bay here or catch up on what happened at the regional events around the country here. 
RS Feva nationals
Photo: Denis Garner
The RS Feva national championships at Torbay attracted a fleet of 36, with Blake Hinsley and Nicholas Drummond taking out a hotly-contested event.
The conditions were pretty rough with a nasty sea state that had most of the committee boat team looking a bit green around the gills.
This is a developing fleet and good introduction for sailors wanting to go down the two-handed pathway. See here for full results 
Starling national championships 
This year's regatta got under way at the Taipa Sailing Club with Sean Herbert aiming to be the first person to win three national titles in the class. Nearly 100 sailors lined up in both the open and development fleets and you can follow regatta updates here. Racing concludes on Wednesday.
Upcoming events
Optimist national championships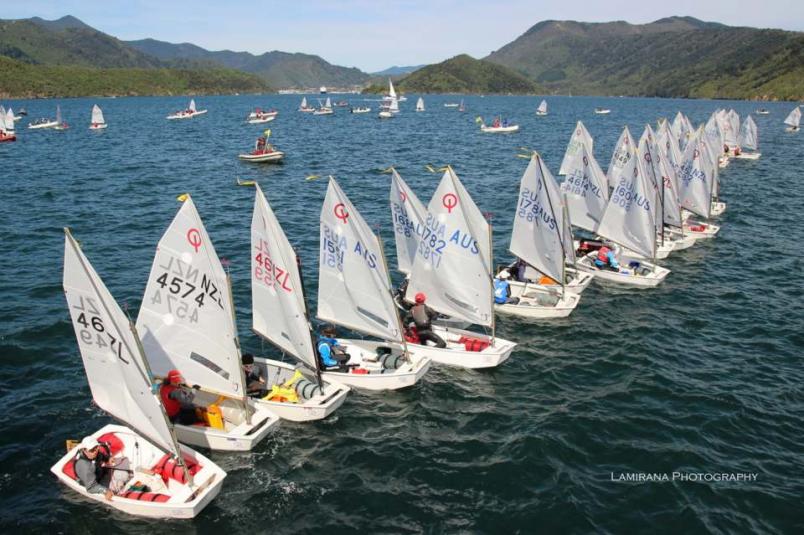 Photo: Lamirana Photography.
The biggest one-design regatta in New Zealand will be held at the Murrays Bay Sailing Club over Easter with more than 200 entries, 141 in the open division and 60 in the green fleet.
There are sailors representing 24 clubs from around New Zealand and the regatta has also attracted a number of overseas entrants, including Australia (19), Tahiti (9) and New Caledonia (3) and a few registered under other nationalities.
The regatta runs from the April 18-24 and includes a day of teams racing. See here for more information and results as they happen. 
2019 CLC Group NZ Secondary Schools Nationals
This is the major teams racing event of the year, with 28 teams from secondary schools all around country descending on Algies Bay for the regatta on April 21-26.
Numbers are a little down this year but it will still be a great event.