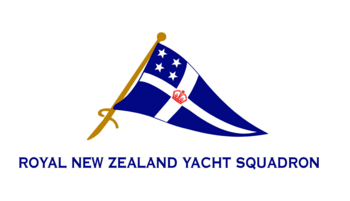 The Royal New Zealand Yacht Squadron is the oldest and most successful yacht club in New Zealand, and the current home of the America's Cup. 
With over 3,200 Members, the club is thriving and enjoys a yearlong calendar of activities that cater to all our Member's needs.     
Club Racing/Sailing: We offer a great range of sailing series with hundreds of races run every year, from the Club Marine Insurance Wednesday Night Series, Friday Night Rum Races, Young 88 Sprints, NZ Match Racing Championships, right through to Cruising Rallies (to name a few) – there is a sailing event for all types of yachts and crews.     
RNZYS Learn to Sail Programme: The RNZYS Learn to Sail programme is very popular and offers multiple learn to sail courses including Level One, Level Two and Learn to Race courses. Our Learn to sail courses are run in a variety of boats including our fleet of Elliott 7's or the MRX's – offering a great keelboat learning experience. There is also a course which takes students to Kawau Island for an entire weekend of sailing. Find out more about our Learn to Sail Programme HERE: http://www.learntosailnz.com/     
RNZYS Youth Training Programme: The RNZYS Youth Training Programme is the programme delivering intensive sail training for young sailors in a disciplined environment.  This programme has long been regarded globally as a leader in youth training and is the country's most comprehensive and advanced.  Students between the ages of 15-23 are able to apply for this programme which Grant Dalton describes as "the best youth training programme in the world". More details + apply online HERE: http://www.rnzys.org.nz/youth-programme/    
Functions & Events: The RNZYS is also a very high sort after functions facility, with multiple rooms that can cater for any type of function. Whether it's a wedding, cocktail party or a business meeting – we have your function covered. Explore our facilities and book your function or event today HERE: http://www.rnzys.org.nz/venue-hire/     
Social Events: The RNZYS is not just a sailing club, we also offer a wide variety of off-water events such as Speakers Series Lunches, Golf Days, Picnics, Ladies events, LIVE sport screenings and much more.     
Dining: The RNZYS Members Bar is open 7 days and offers fantastic food, drinks and the best harbour views in Auckland. The Quarterdeck Restaurant is open Wednesday – Friday and offers a more up market dining experience.     
JOIN US TODAY: Join the Royal New Zealand Yacht Squadron today! Membership Application Form HERE: http://www.rnzys.org.nz/memberships/apply-to-be-a-member/   
---
Upcoming events at this club