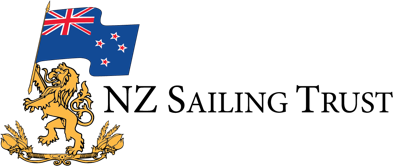 We provide challenging experiences to New Zealanders to help develop life skills and important values.

With us, rangatahi learn to understand themselves. They grow in confidence, build respect for themselves and each other. Many overcome adversities, learn new skills and create life long memories
Youth development:  Our programmes are immersive and thoroughly enjoyable.  They are designed to develop and enhance the fundamental life skills of courage, resilience and teamwork.  We build leadership with compassion and integrity.  We broaden an understanding of the environment, our impact on this world and help to develop an individual action plan of positive change.  Participants completing our programmes will become active participants in their respective communities.
Corporate Charters: A corporate charter with the NZ Sailing Trust is for groups seeking a real hands-on sailing adventure.  An experience with us provides great team building and leadership learning opportunities. The hands-on nature of sailing Steinlager 2 and Lion New Zealand are perfect platforms for  encouraging teamwork, enhancing inter-department relations, developing empathy and building on key business skills such as communication, time management, trust, resilience and courage.
Individuals and Families: In harmony with our youth development programmes we want to share with all New Zealanders the opportunity to explore the amazing beauty and secrets of our Tīkapa Moana - Auckland's Hauraki Gulf, on-board either of our two Ocean Race Legends, Lion New Zealand or Steinlager 2.
We have two "all inclusive" sailing experiences that are guaranteed to stimulate your senses. And with Friday afternoon yacht racing, we really do offer an experience for all paces!
Proceeds from each experience sold will contribute to, and benefit, young kiwis participating in our youth development programmes.