Tom has been a regular on the world Laser circuit since 2012 and achieved some notable results in that time.
He beat a quality field to win the 2017 Enoshima Olympic Week - the venue for the 2020 Tokyo Olympics - and was fourth at the world championships earlier in the year. He's consistently finishing near the front of the fleet at major regattas and was one of three Kiwis to finish in the top 10 at the 2019 Laser world championships.
The Tauranga sailor had previously won the Laser Radial title at the 2010 Youth Sailing World Championships.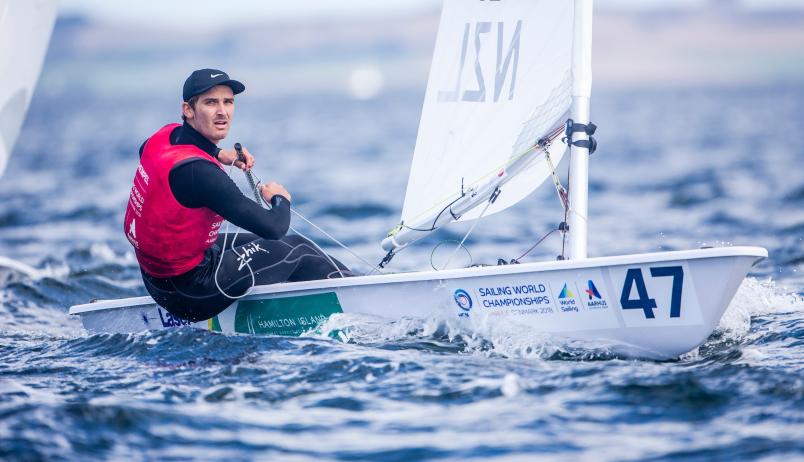 Career highlights
2020 Laser world championships - 21st

2019 World Cup Series Enoshima - 6th

2019 Laser world championships - 10th

2019 Laser European Championships - 15th

2019 Hyeres Regatta - 7th

2019 World Cup Series Miami - 27th
2018 Sailing world championships - 14th
2018 Oceanbridge NZL Sailing Regatta - 1st
2018 World Cup Series Miami - 7th
2017 Sail Sydney - 2nd
2017 Enoshima Olympic Week - 1st
2018 World Cup Series Gamagori - 8th
2017 World Championships test event - 4th
2017 Laser World Championship - 8th