The 2019 Volvo Yachting Excellence Awards are just around the corner and some winners have already been announced. In the second of a three-part series, meet the winners in the service category as well as the cruising award.
Service Awards supported by Boating New Zealand Magazine
Alastair Burgess, Jocelyn Humphreys & Nigel Humphreys - Pleasant Point Yacht Club
The opening of the 2019/20 sailing season at the Pleasant Point Yacht Club was a triumph for Alastair, Jocelyn and Nigel because it also marked the opening of their new clubrooms. It was the culmination of nine years of perseverance and hard work after the club's original clubrooms were destroyed by the Christchurch earthquakes of 2010 and 2011. The trio overcame numerous challenges and complexities over that time and they now have a fantastic community facility. 
Paddy Charles - French Bay Yacht Club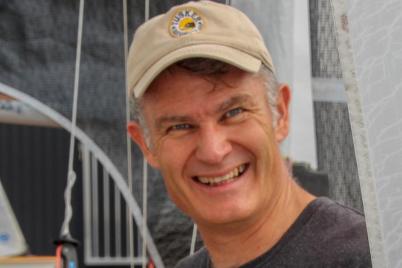 Paddy has worn many hats over the past 12 years when it comes to the French Bay Yacht Club, from commodore and secretary to initiating and leading the junior learn to sail programme and finding funding for a new fleet of Optis. He even regularly checks the club when the alarm goes off. One of Paddy's biggest contributions was his negotiations with the Coastguard for a shared boatshed.
Marc Frewin - Howick Sailing Club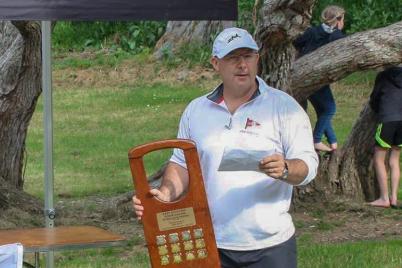 The Howick Sailing Club was on the brink of collapse when Marc took over as commodore in 2013. It is now in a strong position and members refer to it as "the best little club out east". He raised money for new capital investments, including a new committee boat and new fleet of Optis, got the learn to sail programme up and running and re-established Howick as a venue for racing, hosting the 2019 29er national championships. He finished as commodore this year but left the club in a much healthier position than he found it.
Chantal Grass - Panmure Lagoon Sailing Club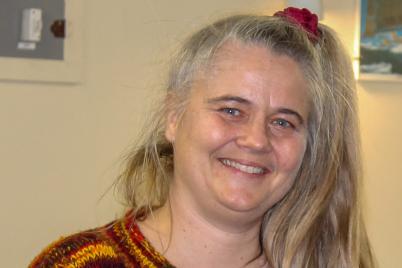 Chantal has made an outstanding contribution to both the Panmure Lagoon Sailing Club and women in Laser sailing as a whole. She was the driving force behind the Auckland women's Laser championships, which started in 2014, and organised and ran the RSA regatta from 2006-2018. She's also been secretary, vice commodore and commodore of the club, been communications officer, learn to sail coach, and generally been a positive and encouraging force who has given so much of her time.
Vern Hall - Otago Yacht Club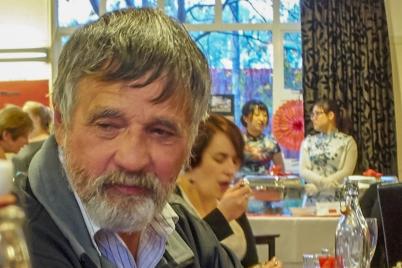 Vern has been an institution of the Otago Yacht Club for more than 40 years. In that time he's been rear commodore four times, vice commodore three times, commodore twice and been on the committee for over four decades. He's also organised and run the sailing school, worked with local schools and their NCEA courses and helped develop the clubrooms from a shed to the grand facilities they now inhabit. If that wasn't enough, Vern is also chairman of the Otago Maritime VHF Association.
Colin Lock - Naval Point Club Lyttelton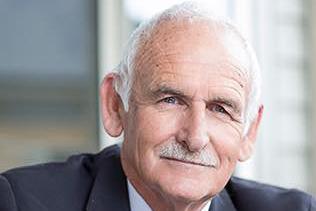 Colin's selfless commitment to the Naval Point Club Lyttelton over the past eight years was recognised recently with life membership of the club. He helped navigate the club through a particularly challenging period following the Christchurch earthquakes and dealt with a tricky staffing issue incredibly professionally. Colin held many positions with the club before his departure, including commodore, vice commodore and rear commodore keelboats but his contribution went well beyond that.
Johnny Malthus & Simon Novak - Worser Bay Boating Cub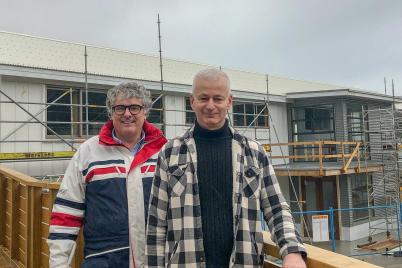 The Worser Bay Boating Club's rebuild project has involved a number of people but Johnny and Simon have been the driving forces behind it. Johnny led the project and his knowledge of the industry saved the club nearly $500,000 but not at the expense of quality. Simon is an architect and devised, refined and oversaw the creation of an elegant, state-of-the-art facility, which was opened on October 19.
Simon Probert - Wakatere Boating Club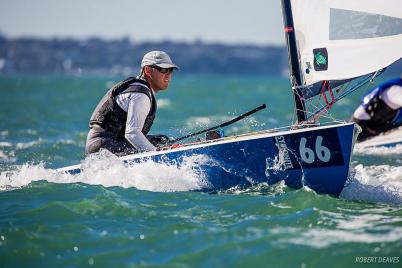 The 2019 OK Dinghy world championships at the Wakatere Boating Club were a resounding success and a lot of that was down to Simon Probert. Simon oversaw the largest OK Dinghy event held outside of Europe and created a regatta that will be remembered not only for the competition but also the social aspect. Simon, who is the club's commodore, was also a staunch supporter of the club's environmental push, something recognised by Sailors for the Sea, and does a lot of work with both junior and youth sailors.
Fiona Rist - Manly Sailing Club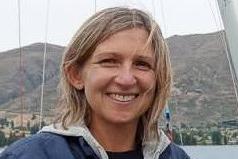 Sir Russell Coutts might be the one who gets all the attention at the Manly Sailing Club but Fiona Rist is invariably the one who gets the work done. In her role as secretary, Fiona helped deliver a hugely successful O'pen Bic world championships, when 180 sailors from around the world competed, and backed it up by doing the same with the Laser national championships a week later. She also drives the club's training programmes and is an active sailing mum to three children who all race.
Richard Wingfield - Royal New Zealand Yacht Squadron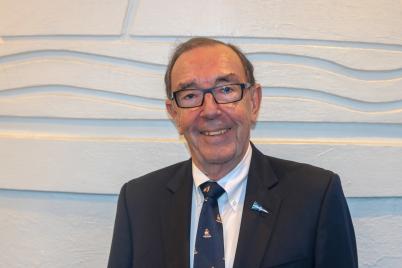 Richard has been a member of the Royal New Zealand Yacht Squadron for more than a decade and taken an active role in many projects. He's served on various committees, including the club's general committee and America's Cup sub-committee, and chaired the Volvo Ocean Race stopover organising committee for the last two stopovers. He's also been the Squadron's interim general manager in a volunteer capacity and regularly volunteers for race management and boat driving, and is a custodian of the America's Cup.
Peter Withall - Pigeon Bay Boating Club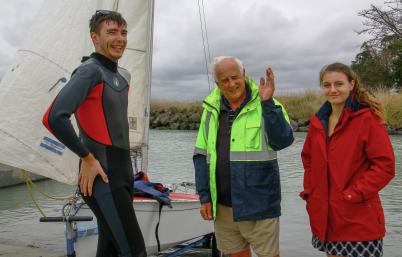 Peter's contribution to yachting goes well beyond just his local club Pigeon Bay Boating Club. He's active at multiple clubs and been generous with both his time and money. He purchased and donated two new rescue boats to both Pigeon Bay and the Waimakariri Sailing Club and a patrol boat to Stewarts Gully Sailing Club. He is often found maintaining boats and facilities in his spare time and donated generously to the upkeep of Pigeon Bay's clubhouse. Peter is the club's principal rescue driver and has performed countless rescues, even for members of the public.
Cruising Award supported by Wichard by Kiwi Yachting
Sara & Josh Tucker - Royal New Zealand Yacht Squadron
Sara and Josh were called crazy for taking their three young boys out of school, selling their house and buying a boat but the pair would probably consider themselves crazy for not undertaking their 14-month journey from France to New Zealand. The family sailed a Beaneteau Oceanis 50, which they appropriately named Rogue, from France to New Zealand via 28 countries across the Atlantic and Pacific Oceans and homeschooled the boys along the way. Amazingly, they didn't tack once in 16,000 nautical miles. 
See here for the Volvo Yachting Excellence Awards Youth Performance winners