Here's your chance to influence and educate the wider community about sustainable oceans - and take some awesome photos in the process.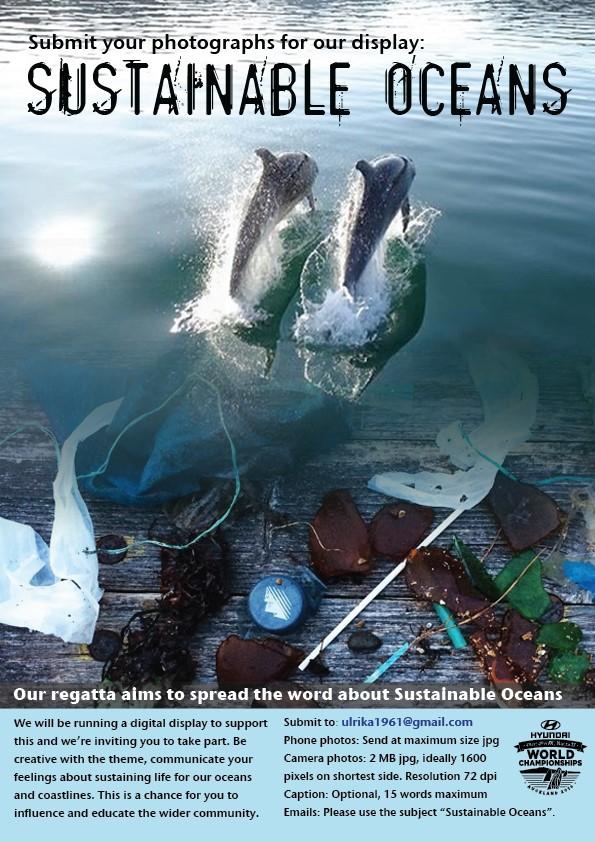 The Hyundai 49er, 49erFX and Nacra 17 world championships are being held at the Royal Akarana Yacht Club in Auckland, New Zealand, in December and sustainability is a major consideration. 
The green team want to spread the word about sustainable oceans and will be running a digital photo exhibition during the world championships. You could be a sailor, coach or member of the wider community and all you need to do is create a photo expressing a thought about the health of our oceans.
The images will be displayed on a slideshow during the regatta and a selection might be printed.
Send your pics to: ulrika1961@gmail.com
Phone photos: send at maximum jpg size
Camera photos: 2MB jpg, ideally 1600 pixels on shortest side. Resolution 72 dpi
Caption: Option, 15 worlds maximum
Emails: Please use the subject 'sustainable oceans'