Sailors took home two of the major gongs at last weekend's Harbour Sport Excellence Awards and a pair of former Olympians were also inducted into the Legends of Harbour Sport.
Josh Armit was named Junior Sportsman of the Year, Seb Menzies and Blake McGlashan picked up the Junior Team of the Year award and Leslie Egnot and Jan Shearer were recognised for their achievements which included silver in the women's 470 at the 1992 Barcelona Olympics.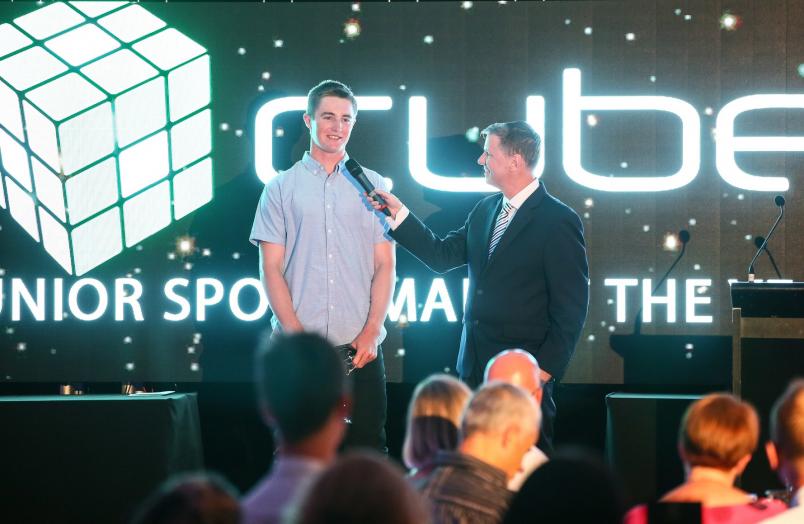 Armit was rewarded for winning this country's first gold medal at the youth sailing world championships since 2013 with success in the Laser Radial and then backing it up with silver at the Laser Radial youth world championships.
Menzies and McGlashan were also finalists in the Junior Sportsman of the Year category but it was as a team they were recognised. The pair combined to win the 420 world title by a mammoth 48 points and also became the first Kiwis to win since Carl Evans and Peter Burling in both 2006 and 2007. 
There was a good chance sailing would win the Junior Team of the Year award given three of the four finalists were sailors. Fran Kayrouz and Jackson Keon, who won the 29er world title, and Greta Stewart and Tom Fyfe, who were third in the Nacra 15 at the youth worlds, were also finalists.
"The awards picked up speaks volumes about how strong the clubs are in developing young talent," said Yachting New Zealand head youth coach Matt Thomas, who was a finalist for Coach of the Year after youth sailors won nine medals at world championships this year. 
"Josh is a very dedicated young man who is a pleasure to work with. What he achieved this year was just reward for the hard work he has put in.
"Seb and Blake are very similar. These two young sailors work exceptionally hard to identify their weaknesses and the results have followed. With that sort of attitude, I see long and successful careers for all three of them in whatever sailing they decide to do."
Egnot and Shearer combined to win silver at the Barcelona Olympics. They went into the final race in fourth but climbed to second after winning the race - their third win of the regatta. The pair tried to go one better four years later in Seoul but an injury to Egnot, who later went on to become the first woman to skipper an America's Cup team, hampered their chances.
Olympic and world champion kayaker Lisa Carrington collected the Overall Supreme Award.
Habour Sport Excellence Awards winners
Overall Supreme Award: Lisa Carrington – Kayaking
Sportsman of the Year: George Karl Tu'inukuafe  – Rugby
Sportswomen of the Year : Lisa Carrington – Kayaking
Junior Sportsman of the Year: Josh Armit – Sailing
Junior Sportswoman of the Year: Anna Leat – Football
Junior Team of the Year: Seb Menzies and Black McGlashan – Sailing
International Team Performance: NZ Women's Kayaking Team
Regional Sportsman: Damian Hirst – Football
Regional Team of the Year: Birkenhead United AFC
Referee/Umpire: Julie Carrel – Badmington
Coach of the Year: Gordon Walker – Kayaking
Sporting Event of the Year: Sentinel Homes Hockey World League Final
Maori Sports Performer of the Year: Tyla Nathan-Wong – Rugby Sevens
Club of the Year: Birkenhead United – Football
Volunteer of the Year: Jaron Burbidge – Football
Innovation in sport: Functional Strength
Legends of Harbour Sports Inductees 2018: Greg Yelavich; Jan Shearer and Leslie Egnot - Sailing