Kim Admore, the northern regional support officer,  gives a rundown on what's going on with all of the clubs in his area from north to south.
Taipa Sailing Club
The club ran a successful O'pen Bic spring regatta on September 26 - check out the photos. 
Taipa are also working to spruce up the club before the Starling nationals in April 14-17, 2019 and their sailing programme is up and running. I'm sad to say Aevril Hibbard has stepped down as commodore. Aevril has put her heart and soul into the club and now they are looking for a replacement, which will be a hard act to follow.
Mangonui Cruising Club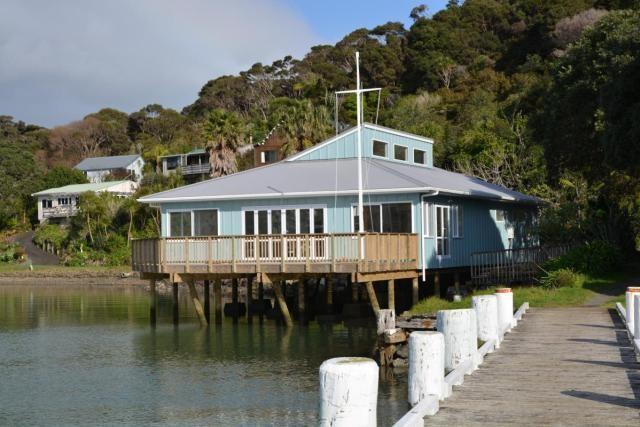 The members are enjoying their new clubhouse and they have a good race programme. Don't forget the amazing meals they put on Friday nights if you are cruising up in Doubtless Bay this summer (remember to pre-book the meals)
Kerikeri Cruising Club
The summer sailing season is off with a hiss and a roar. As many as 56 people (children and adults) have signed up for learn to sail courses and centreboard and keelboat coaching before Christmas. The club have a quiver of new boats - an Etchell and several Opitmists - with more boats (more Optis and a RS Feva) - on the way.
Bay of Islands Yacht Club
The club are in the process of setting up a foiling week, to cater for all types of foiling craft, and have pencilled in February 18-24, 2019. They are looking for sponsors for this cutting-edge event, so this is a chance to be part of this growing area of our sport. There will be more information on the club's website soon.
Russell Boating Club
The club would love to see you if you are cruising in the Bay of Islands over summer. Commodore Jay Howell is trying to get a learn to sail programme up and running over January, which is an ideal time to learn to sail if you are holidaying in the area at this time. Also remember the Tall Ship regatta on Saturday, January 12. See here for more info.
Opua Cruising Club
Opua have recently ran their annual cruiser festival to welcome overseas cruisers to the north. The club's Wednesday nights summer series is attracting good numbers.
Dargaville Yacht Club are still in remission.
Tutukaka Youth Sailing Club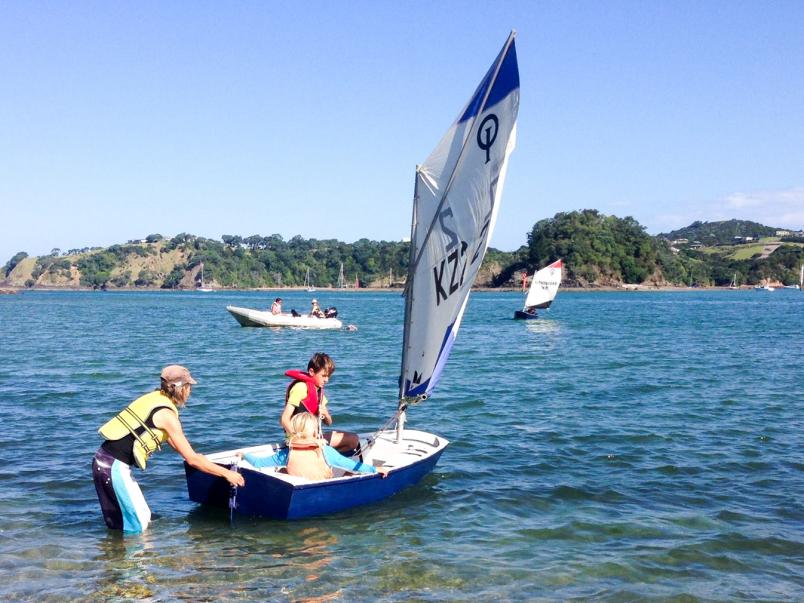 The club have some new families and are running full sessions so are looking to get some funding for some O'pen Bics. They are also looking for some Optis to build their fleets if anyone has a boat they want to donate to Northland's newest re-affiliated yacht club - contact Kim Admore on kim@yachtingnz.org.nz . The club are also looking for a small safety RIB if you have one that is surplus to requirements.
Whangarei Cruising Club
The club have a new committee, led by new commodore Paul Parsonage. They are in the process of purchasing some O'pen Bics to add to their fleet and centreboard sailing generally is going well at Parua Bay. The full summer programmes are also up and running for the keelers and trailer sailors.
Northland Sailing Trust
Barely a day goes by when there's not some group sailing with the Northland Sailing Trust.
The three coaches and 12 volunteers had a busy time over the last fortnight running the learn to sail programmes for the Sail Northland Charitable Trust, with more than 100 children participating in one week.
On top of that, a number of young beginners have been out in the Quests and Omegas while the more experienced groups take to the water in the Optimists.
The last two Wednesdays saw Parua Bay and then Whangarei primary schools out for curriculum sailing lessons and on Wednesday afternoons students from the local high schools - Whangarei Boys High School and Whangarei Girls High School as well as others from Pompalier College and Kamo High School participating in teams racing. 
Last Thursday and Friday, pupils from Kamo Intermediate enjoyed a sailing session using the boats the woodwork teacher has had the pupils working on over the years. There was some spectacular reaching in heavy conditions on the Friday. Unfortunately, Tim Brown has just retired but it's hoped school will keep the tradition going.
It is just as busy over the weekends, which all augers well for the future of sailing in Whangarei. For more, see their Facebook page.
Onerahi Yacht Club
The club are currently working with the Richmond Yacht Club on the next Route 66 keeler race form Auckland to Whangarei.
The next edition of the race, which is sponsored by Marsden Cove Marina, is set down for March 1, 2019, and organisers expect to get between 40 and 80 entries depending on the weather forecast.
A large marquee is erected at Marsden Cove to supply breakfasts and host prizegiving on the Saturday morning before the Auckland boats leave and most end up spending the Saturday night at Kawau Island.
Another big event coming up for the Onerahi Yacht Club in 2019 is the OYC Round Up on February 9. The focus of this event is to get past and present club members to get together for a days' sailing and round it out with a great social evening. There has been plenty of interest in the event to date, with some intending to travel from all over the world so, if you are interested or know someone who used to be a member, please spread the word. Relatives of former members who aren't with us today are all welcome as they would have been part of the club's history.
Marsden Yacht & Power Boat Club
The season has started well, with 24 people turning up on opening day when many tried sailing for the first time and then signed up as new members. The club are in the process of building their O'pen Bic fleet, with a recent purchase and another one planned, and regularly attract seven boats for their summer rum racing series.
Sandpspit Yacht Club
Sandspit have recently reviewed their health and safety practices, particularly in relation to their slipway, and are upgrading their cradles and practices. It has meant an increase in membership fees - the new fees can be found on the club's website.
The centreboard division is going well and young sailors in years 7-10 are reminded of the regatta at Algies Bay on Monday, November 26.
Manly Sailing Club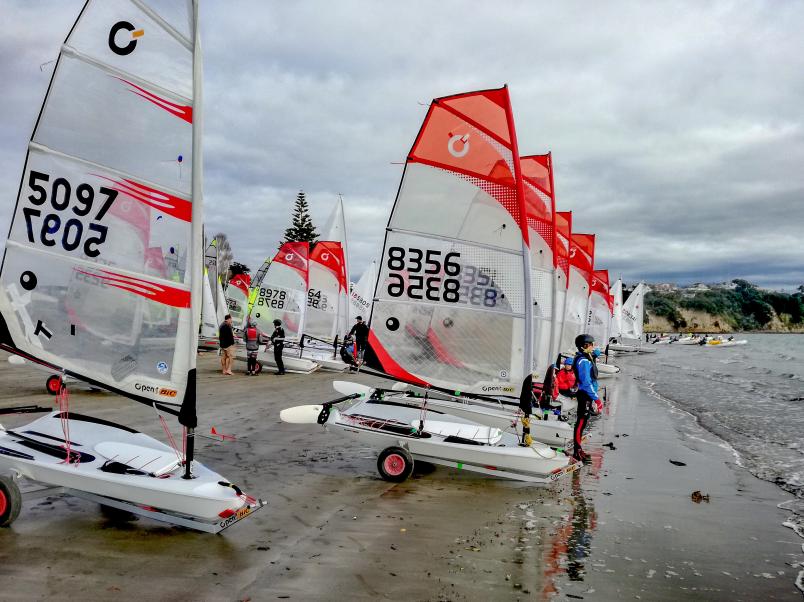 Manly are preparing for a busy couple of months with the O'pen Bic world championships (Dec 23-Jan 4) followed by the Laser national championships (Jan 11-15). The club are still looking for volunteers, especially at the Laser nationals. If you can assist, contact Fiona Rist at secretary@manlysailingclub.org.nz.
Gulf Harbour Cruising Club
Gulf Harbour are attracting good numbers for racing, with 11 yachts out for the twilight series ,15 for the two-handed series and had up to 30 boats on the water with the combined winter series with Weiti Boating Club.
Weiti Boating Club 
Weiti recently held their 50th jubilee, which was a great success. The club's summer sailing programme is underway, and the cruising series run in conjunction with the Gulf Harbour Cruising Club took in eight different destinations, many which meant an overnight stay.
Torbay Sailing Club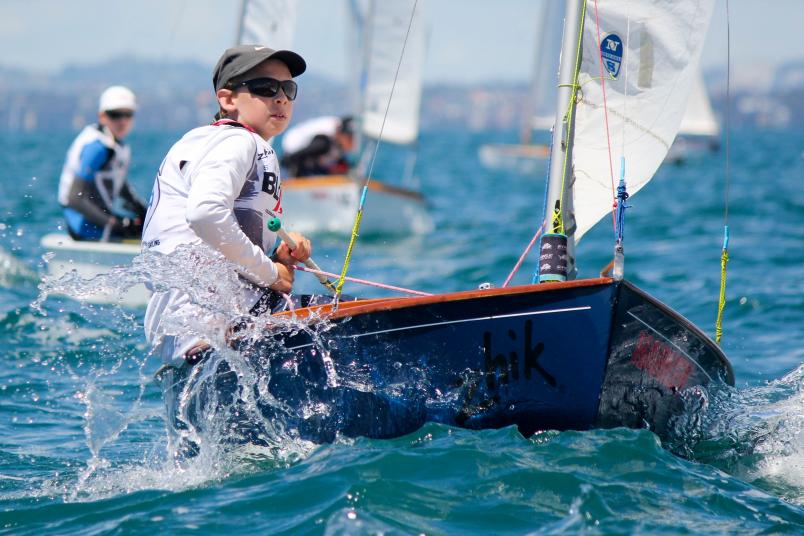 The countdown is on for the Sir Peter Blake Regatta (Dec 1-2), which is believed to be the world's largest centreboard regatta. It's always a terrific event, and for many young sailors their first taste of a regatta, but make sure you have entered before November 28.
Murrays Bay Sailing Club 
The club have a busy summer ahead and are preparing for both the Optimist national championships (April 18-24) and Waszp national championships (March 22-24). 
Milford Cruising Club 
Renovations have been done recently to make the club more user friendly, including an access lift. The club are also building their junior sailing programme plus, of course, their keeler race programme.
Lake Pupuke Boating Club
A full programme of racing on Sundays and Wednesday nights (starting at 6pm) can be found at Lake Pupuke. See here  for a calendar of events.
As many as 22 boats featured at the recent Laser North Harbour Masters, however, only a couple of races were possible with the breeze not filling in until shortly before the cutoff time. See here for results.
Takapuna Boating Club
The club are hosting the 2019 Tornado national championships (Dec 30-Jan 3) before the 2019 Tornado world championships (Jan 4–10). To make it worthwhile for sailors to bring their boats to  New Zealand, the class has been invited to take part in Bay Week in the Bay of Islands (Jan 22-25). See here for more information on the event. Anyone who can volunteer to help at the Tornado nationals and/or worlds should contact Wayne Limbrick on multihullers@gmail.com.   
Wakatere Boating Club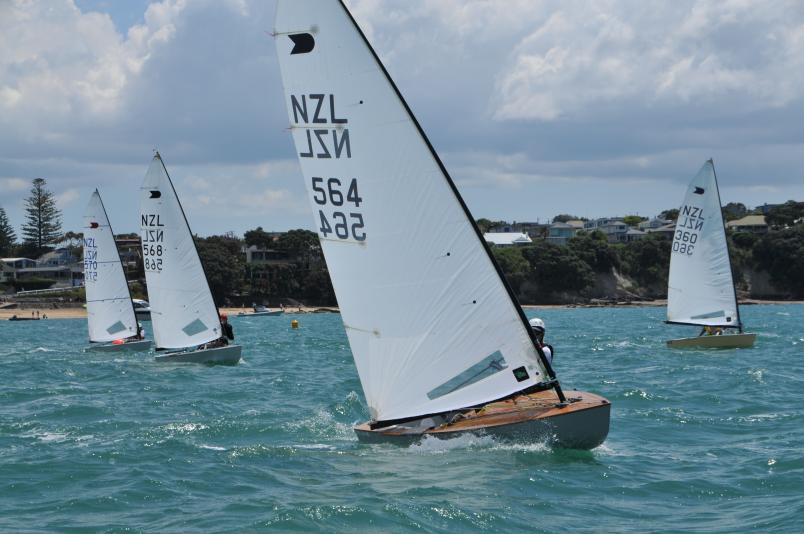 Wakatere are also hosting big events this summer, this time the OK Dinghy national championships (Feb 2-3) followed by the OK Dinghy world championships (Feb 7-15). The club are keen to hear from anyone who can volunteer for these regattas. Contact Brett Daniel on brett.daniel1@gmail.com if you can help.
Weekend club racing is attracting good numbers, often with more than 60 boats lining up on the start line.
Devonport Cruising Club
The club have a full racing programme over the sailing season and also run social races, with regular guest speakers and great meals on Friday evenings. Devonport also have, in my opinion, one of the best club newsletters which is worth signing up to. 
Royal New Zealand Navy Sailing Club 
The Navy recently sailed in the Coastal Classic, with Munga II (skippered by Hamish Ivey) 69th overall and 40th on PHRF.
Northcote Birkenhead Sailing Club
Northcote Birkenhead were the first club in the northern region to put in their application for their MOSS (maritime operators safety system) exemption, which is necessary under the Maritime Transport Act 1994 for any clubs who pay anyone to operate a boat. The club's summer sailing programme is also up and running.
Hobsonville Yacht Club 
Hobsonville's junior division is growing nicely, meaning the club are looking for more boats to keep up with demand. They have a couple of new RIBs to keep sailors safe and are upskilling their volunteers with a safety boat course.
Clearwater Cove Yacht Club 
As many as 12 boats turn out regularly for the club's Wednesday evening Summer Racing Series, which has so far been blessed with good weather and conditions. The series has some good race sponsors. This weekend sees the first of Clearwater's Golden Rivet Trophy races, which is an annual teams race against the neighbouring Hobsonville Yacht Club.
French Bay Sailing Club
The club have recently hosted the J14 Auckland and Farr 3.7 Manukau Championships. See here for results and here for photos. French Bay's learn to sail programmes are full but they will have slots in the New Year for adults to learn to sail which, together with February's FBYC Regatta, will be the focus for the new season. The new deck continues to prove to be a fantastic addition to the club and for community events.
As you can see, there is plenty going on in the north. Enjoy some great sailing in what's left of 2018.