In our regular focus on the regions, central area regional support officer Wayne Holdt takes a look at what's been going on in the bottom of the North Island. 
Centenary celebrations
The Evans Bay Yacht & Motor Boat Club expect to host the biggest Wellington combined fleet for many years this weekend as part of their centenary celebrations. The Wellington centreboard regatta will be run in conjunction with the club's Centenary Regatta as well as the interclub keelboat series, so a large number of boats is expected. 
This comes on the back of hosting the P-Class Tanner and Tauranga Cups as well as the Paper Tiger national championships early in the New Year.
A-Class national championships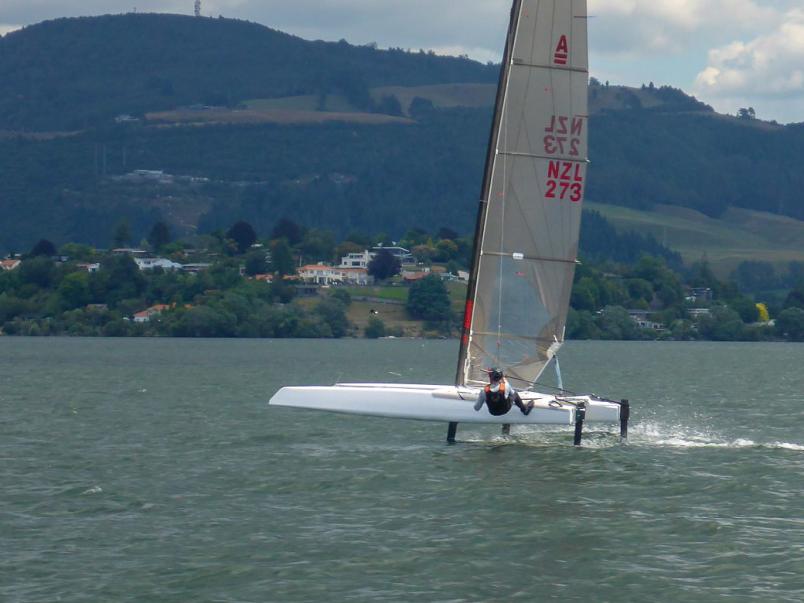 Photo: Daniel Philpott from Naval Point
The Rotorua Yacht Club hosted 16 boats for the A-Class national championships recently. The event was a big success and a lot of that was down to the volunteers who gave up their time. It's not always an easy assignment to find enough volunteers when you're a small club.
Hartley 16 / Ross 780 national championships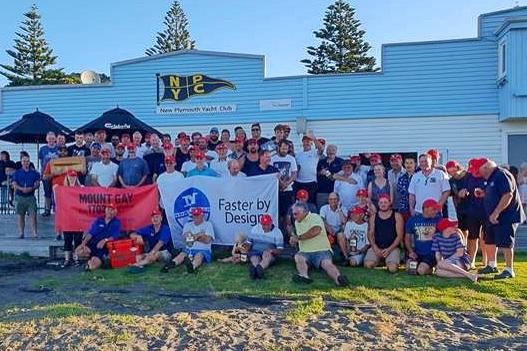 The New Plymouth Yacht Club cater for a range of classes and recently hosted the Hartley 16 / Ross 780 national championships and then ran a very successful Optisail two-day camp. 
As many at 23 Hartleys and 4 Ross 780s attended the nationals, which were sailed in predominantly light winds over the three days. It ensured some close racing and, as usual, the social activities were also well attended. 
As many as 27 youngsters attended the Optisail live-in camp, which featured the Optisail mix of sailing and games.
RPNYC Regatta
Windy Wellington lived up to its name on the first day of the Royal Port Nicholson Yacht Club Regatta recently, with various different maximum wind speeds measured by different boats ranging from 30 to 50 knots. It was a good day for riggers and sail makers, and everyone enjoyed themselves.
Needless to say, most of us were aching the next day. The breeze had eased by the following day, and five races were sailed in very good conditions. The first four were windward/leewards similar to Friday's races, followed by a harbour course which merged most of the fleet on their home stretch from mark 5 to 9 just off Jerningham.
The forecast for Sunday wasn't looking very appealing, so the race committee made the call early to cancel racing. Bittersweet feelings were shared as some crew wanted to go sailing while others appreciated the fact that there was no need to get out of bed early after Saturday evening's party.                                                                                                                                                 
Congratulations to:
PHRF nationals winners in Div A: Satellite Spy 
PHRF nationals winners in Div B: Dangerzone
Roger Land Trophy – First on line Young 88 design: DangerZone 
Young 88 Owner/Driver – First on handicap Young 88 design: Whistler III 
Ross Telford Trophy – Port Nicholson Regatta Champion: DangerZone
Sailability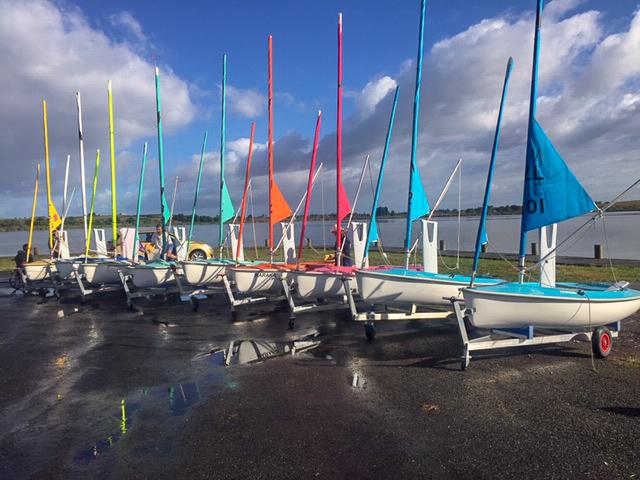 The Sailability programmes around the central region are very busy, with the three Wellington venues of Evans Bay, Lowry Bay and Titahi Bay running at capacity.
Taranaki have four new Hansa 303s, Whanganui two and Waikato one to add to their existing fleets which will enable them to deliver even more sailing opportunities to people with disabilities.
The Waitara regatta attracted nine Hansa 303s, with some really close racing during the two-day regatta. The Hansa North islands were recently held on Lake Ngaroto and the Hansa nationals will be held in Tauranga in late March.                                                      
Sunburst national championships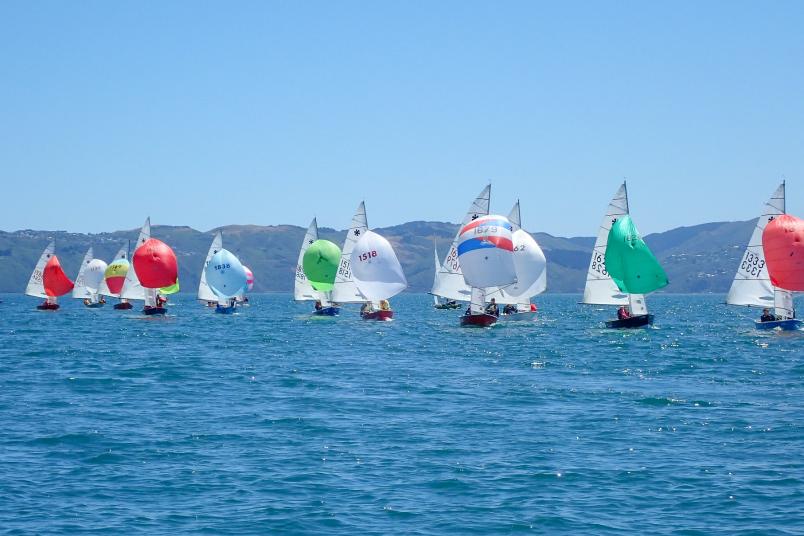 The Worser Bay Boating Club ran a successful Sunburst national championships, even though they had no clubrooms.
Operating out of one of the boat sheds was no problem while their new clubrooms are getting built. Building is progressing well and regular updates are posted on their Facebook page.
Bits and bobs
Interclub Keelboat Series: The three Wellington keelboat clubs of Royal Port Nicholson Yacht Club, Lowry Bay Yacht Club and Evans Bay Yacht & Motor Boat Club are still attracting great numbers to the interclub events, which is great to see.
Wellington Optisail: Another fun Optisail was held at the Titahi Bay Boating Club, with 27 sailors fresh out of their club's learn to sail programmes attending the three-day live-in camp. What was especially pleasing to see was the group of young coaches who came to help out. A big thanks to the Titahi Bay club for their continued support of the Optisail camps.
Muritai Yacht Club had to postpone their junior regatta to the Sunday but still attracted a good fleet of juniors.
The Wellington Schools Regatta was held at the Paremata Boating Club, with 50 boats coming from primary, intermediate and secondary school and sailing in Optis, O'pen Bics, Starlings, Sunbursts, Lasers, Topaz and Fevas. Thanks to Paremata for hosting this event.
Lower North Island 420 Teams Racing: This was held at Evans Bay with two Wellington, two New Plymouth, one Marlborough and two Nelson teams completing three round robins over the three days. Wellington College took out the win.
Getting the extra six boats this year to make 18 meant a lot more sailing, even though some of the second day was lost to weather. A huge thanks to Evans Bay for their continued support of this event, and also to all those who helped out.
Paper Tiger Interdoms: These will be hosted by the Napier Sailing Club over Easter.
Port Ohope Regatta: This is on over Queen's Birthday weekend and normally attracts a good fleet of Lasers, among other classes.