We've seen a busy start to the season in the central region and it shows no signs of slowing down any time soon, writes Wayne Holdt.
A number of clubs in the region have already received their MOSS (maritime operators safety system) Exemption, including the Worser Bay Boating Club, New Plymouth Yacht Club, Napier Sailing Club, Wellington Youth Scheme, Taranaki Outdoor Pursuit Centre, Tup Radford Intercollegiate Yachting Association and Paremata Boating Club, with five more ready to apply. A MOSS Exemption is necessary under the Maritime Transport Act 1994 for any clubs who pay anyone to operate a boat.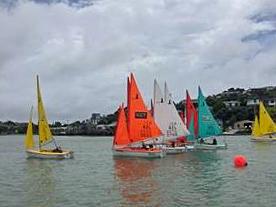 Sailability Wellington ran a very successful Hansa 303 regatta at their newly-formed base at Titahi Bay. The 15-boat fleet was the biggest Hansa 303 fleet in the country so far.
The Titahi Bay Boating Club have also had a full makeover with new accessible toilets and ramps and a new paint job, with commodore John Goodman saying this will be the making of the small sailing club with the introduction of sailors from Sailability.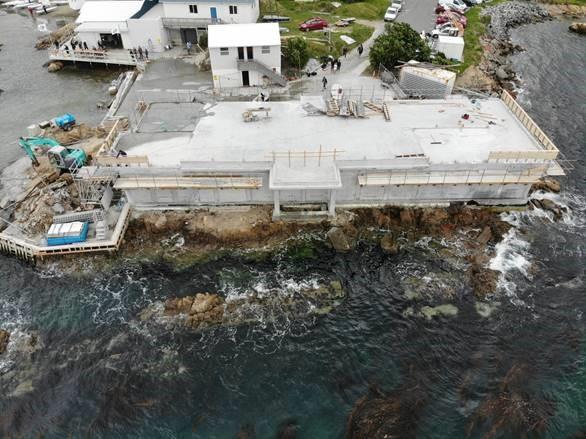 The Worser Bay Boating Club are progressing well with the total rebuild of the club.
The rebuild has meant the club is running out of the boat sheds next door but the Worser Bay sailors are a hardy bunch and haven't let the disruption affect their sailing and social activities. They will also be hosting the 2019 Sunburst national championships in late January.
The Waitara Boating Club are another club who are getting a serious makeover and are making good progress, with an accessible ramp, new doors, windows, paint job and deck.
They're hoping to finish in time for their annual regatta on January 26-27. This regatta will have a good fleet of dinghies attending from New Plymouth and, with Sailability Taranaki running from the Waitara club and having just secured funding for four more Hansa 303s to add to their fleet, this should be a great event.
The Wellington Keelboat Interclub Series has proved very popular since its inception last season with keelboats from the Royal Port Nicholson Yacht Club, Lowry Bay Yacht Club and Evans Bay Yacht & Motor Boat Club supporting a series at each other's clubs. Numbers for these events have been good, with Lowry Bay due to host the next regatta on Sunday, December 9.
Also combining their fleets for a home-and-away series are the Paremata and Plimmerton Boating Clubs, who will commence their series at Plimmerton on Sunday (Dec 9), with the return visit to Paremata on February 17.
The Napier Sailing Club's summer regatta again attracted a fleet of 150 boats and continues to attract a good selection of classes attending, especially the OK Dinghies and Lasers. They also hosted the Optimist North Island championships in October which went really well.
The Wairoa Yacht Club hosted their 60th annual regatta which was also well attended, the addition of leg two of the Hartley 16 travellers series helping with that. As usual, the club are very hospitable and everyone enjoyed their time there.
The Evans Bay Yacht & Motor Boat Club have had a busy start to their season, with their centenary celebrations over Labour weekend followed by the Elliot 5.9 nationals.
They have plenty coming up, with their O'pen Bic regatta followed by the P-Class Tanner and Tauranga Cups in early January, the Paper Tiger nationals soon after and then the Wellington Centreboard Regatta, which will be a big one.
The Spring Opti Clinic at Worser Bay over Labour weekend was again well attended by 30 sailors. Led by Susannah Pyatt, and ably assisted by Albert Stanley and Xanthe Copeland, this clinic is firmly in the calendar now with a great mix of learning and fun.
Wellington Optisail will again be held at Titahi Bay in late January 2019 and is a three-day live-in camp for sailors fresh out of their club learn to sail programmes. It includes a night sail and destination sail and is a very fun-focused event.