In our regular focus on the regions, the regional support officers provide an update on what is happening in clubland.
---
Nelson Yacht Club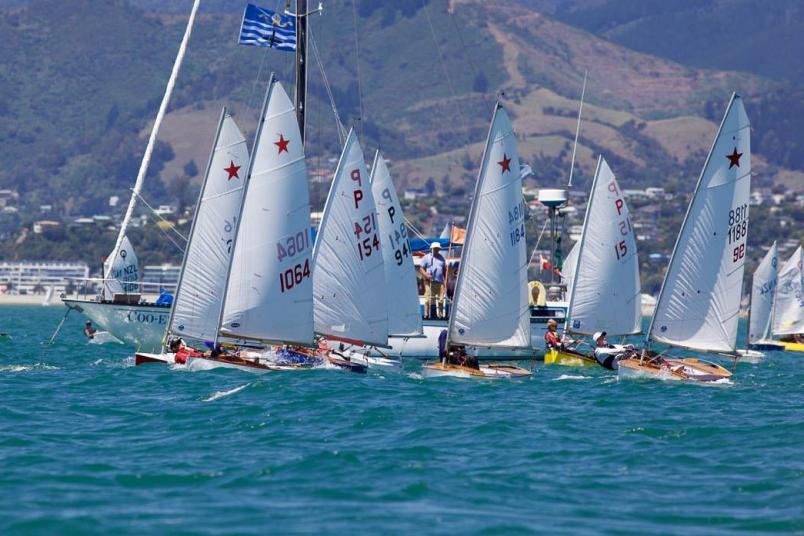 The Nelson Yacht Club have implemented some very thorough safeguards due to Covid-19 to allow them to proceed with this weekend's Starling national championships.
One of the key features is a pre-recorded online briefing, which you can see here, as well as another video on the layout of the boat park and a third video on the drop-off procedure. The club will also rely of the regatta app to communicate with sailors, coaches and parents.
The South Island is under alert level 1 but, with 31 of the 57 entrants (as of Sept 20) coming from Auckland and Northland, have asked that the proper protocols are followed. 
"I know the Nelson Yacht Club have put a lot of time and thought into hosting the nationals and I must congratulate them for their approach to this regatta," South Island regional support officer Ian Gardiner said. "This has been a really difficult event to manage, with the goalposts shifting constantly, but what they have put in place is really impressive."
We hope all of New Zealand will be at alert level 1 soon but, in the meantime, if you or your club have any questions then please reach out to your local regional support officer to guidance.
Wellington coaches meeting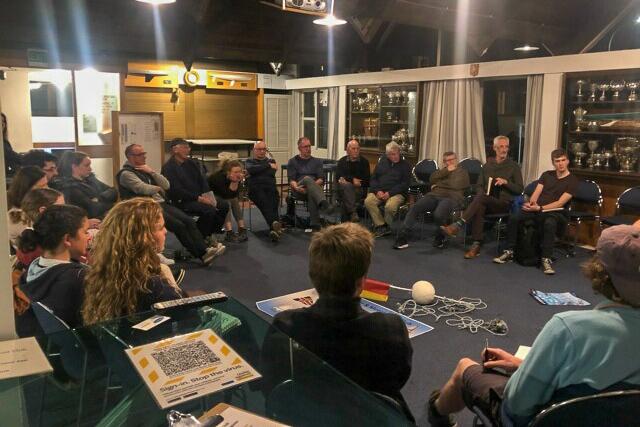 Coaches and coach coordinators from across the Wellington region gathered at the Evans Bay Yacht & Motor Boat Club recently for the annual Wellington coaches meeting.
Hosted by Yachting New Zealand regional support officer Wayne Holdt and Yachting New Zeald coach development manager Peter Soosalu, it was a good chance for club coaches and coordinators to discuss club programmes, the implications of operating in a Covid world and the retention of sailors beyond learn to sail programmes.
The event has grown in popularity some thought is being given to running two sessions to keep the group sizes smaller and make it a more valuable experience for participants.
"It was a really informative evening with a good mix of people and there was some good chat around what is going on at clubs," Holdt said.
Taipa Sailing Club
All good ideas start from a casual phone call or a over a beer at the club and that's how an all-comers Laser regatta held at the Taipa Sailing Club recently came about. 
With limited time and marketing, and support from the Bay of Islands Yacht Club, the event still attracted 19 boats for the five races on Doubtless Bay.
The idea of the regatta was to embrace all ages and abilities with casual coaching allowed for the tailenders during racing to give them the opportunity to lift their performance.
Nevertheless, the racing was robust with Andrew Childs commanding the full rig fleet chased hard all afternoon by Tamaki's Mike Knowsley and local Kailash Clearwater.
The Laser Radial sailors proved their worth more often that not getting and staying ahead of many full-rig sailors and Cleo Boyd (BOIYC) sailed strongly to win this division fending off Lily Marie Houry (winner of race 2) and Olivier Boyd. These three youth sailors were a testament to the vibrant sailing among the youth at BOIYC.
The sailing conditions were very tricky for the first race, then once the easterly settled in the last four races were held in sparkling conditions of 10-12 knots providing fun and close racing.
Taipa hope to make this an an annual event with many of the sailors complimenting the venue, sailing conditions and BBQ afterwards.
Final standings from the Laser regatta at the Taipa Sailing Club recently:
Open
1st: Andrew Childs
2nd:Mike Knowsley
3rd Kailash Clearwater
4th: Paul Stringer
5th: Nick Miller
6th: Julian Atkinson
Laser Radial
1st: Cleo Boyd (also first female)
2nd: Lilly-Marie Houry 
3rd: Oliver Boyd
4th: Molly Webley
5th: Anouck Froitzheim
6th: Ryan McCreedy
7th: Erin Shull
8th: Laura Wilson
9th: Heather Moore
10th: Greg Tatnell
11th: Anglea Froitzheim
12th: Finn/Frano
13th: Nick Webley
Bay of Plenty Trailer Yacht Squadron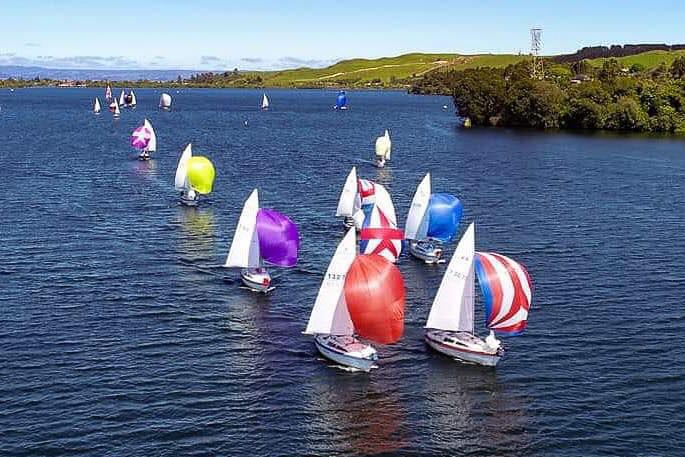 Photo: Tim Whittaker.
The Alan Civil Memorial Rotoiti Classic will take place at Lake Rotoiti on November 21 and will feature races between 17 and 50 nautical miles depending on the type of boat.
The A division (>0.860 handicap) will be 50 miles and consist of three laps of the race course, while the B division (<0.859) will be 34 miles (2 laps) and C division, which is open to all trailer yachts, will be 17 miles (1 lap). Multihull trailer yachts will race over 50 miles. 
See here for the notice of race, sailing instructions and entry form. The entry fee of $50 covers skippers' breakfasts and dinners and crew can order dinner for $10 each and breakfast for $5.
Murrays Bay Sailing Club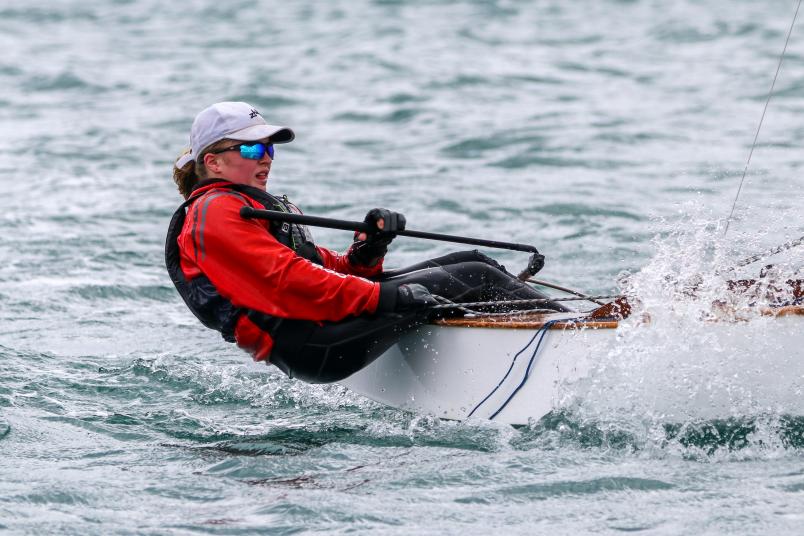 The Murrays Bay Sailing Club are gearing up for a busy period over the next couple of weeks around the Stack Winter Champs.
The regatta, which will be held on October 2-4 this year, always attracts a large number of entries across the various classes. Entries are open for the event and payment is not required until registration on the day in case of any increased Covid restrictions.
Unfortunately, Covid restrictions have meant the club have postponed their alumni dinner which had been planned for Saturday, October 3 to celebrate 30 years of the Winter Champs.
A Winter Champs coaching clinic will also be held on September 29-30 and will feature coaches who, between them, have attended three Olympic Games, won four world championships medals and coached at Olympic and Paralympic level.