Royal New Zealand Yacht Squadron member Brian Petersen is setting off with his crew on Ran Tan II for what will be an ocean adventure of a lifetime, writes Andrew Delves.
Petersen, who owns the Elliott 50 Ran Tan II – a mainstay in Squadron club racing - will later this month set sail on a journey that will take him through the Pacific and up to Los Angeles where they will compete in the famous Transpac Yacht Race.
In a tribute to Petersen's dedication to the boat and the upcoming trip, I found him on board Ran Tan II on a rainy Auckland day working away and making some adjustments the day prior to the RNZYS Commodores Cup Haystack Race – his final outing before leaving for the Transpac adventure.
Although the Transpac is the main reason for the trip, just getting to the start line is going to be a fantastic adventure, as Petersen describes.
"We are going to do it in several stages," he said. "Firstly, we will head for Tahiti, which should take about 10 to 11 days with three of us on board. Then a few more of the crew will turn up to do the Tahiti Pearl Regatta, which should be a bit of fun.
"Following that, we will sail up to Rangiroa Atoll and then onto the Marquesas Islands. Once we get there I am going to fly home but three of the crew will take her up to LA, a 2800 mile journey which should take them about three weeks, arriving sometime in the beginning of June."
As all sailors know well, the weather plays a big part in planning these sorts of trips and best laid plans almost always come unstuck. Initially it looked like the weather would be unsuitable for departure on Saturday but he is now due to depart his Westhaven berth at noon on Saturday.
Petersen is a chicken farmer by trade, but also a very experienced sailor and has plenty of offshore regattas and racing under his belt, including Sydney to Hobarts, Auckland to Noumea and Groupama Races. He even completed a Transpac in 1995.
"I did it in 1995 on Elliott Marine designed by Greg Elliott, who also designed this boat [Ran Tan II]," Petersen said. "Greg and I did the Melbourne to Osaka Race two-handed the same year, then we did the San Francisco to Catalina Island Race and then the Transpac.
"That was the first year that they had opened the race up to anything other than the Santa Cruz 70s, so it was very interesting and a lot of fun. We actually beat half of them there, even though we started 10 minutes behind them."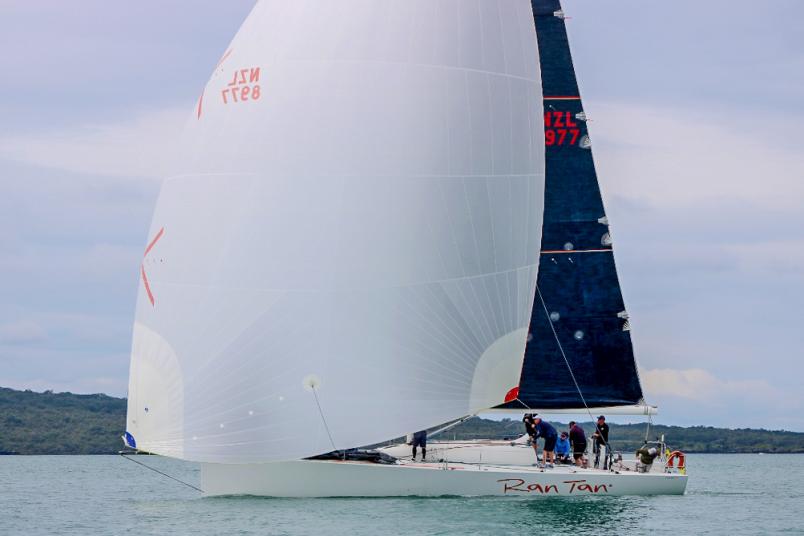 Ran Tan II will leave Auckland on Saturday to make it to July's start. Photos: Andrew Delves / Royal New Zealand Yacht Squadron.
The Transpac Race takes the fleet from Los Angeles to Honolulu, with this year being its 50th anniversary. As many as 108 boats have entered this time around, which is the biggest fleet in history making it even more enticing to take part.
"It's about 2230 miles from LA to Honolulu," Petersen said. "We will start off Port Fermin [close to downtown LA] then there is a 10 to 15 mile starboard beat out to the top end of the Catalina Islands. From there, you put in another tack for about two miles then tack again onto starboard and the breeze slowly clocks around and frees up and you end up gybing all the way down to Honolulu on good strong trade winds – fingers crossed."
Asked how he thinks the team will go in the race, Petersen wasn't too sure, but he was happy that IRC wouldn't be a factor.
"IRC just canes us mercilessly. We've pretty much got to beat every TP52 in the world to get anywhere, so we never expect to do well on IRC. However, with the Transpac, it's an American set-up and those rules are much friendlier to us. The boat has been all measured up so it will be interesting to see how we rate and how we go."
There are a few reasons why Petersen and his Ran Tan II crew were motivated to take this race on, factoring in the conditions in which the Elliott 50 can thrive being one of them.
"It's the perfect race for this style of boat," he said. "I put it to the crew over Christmas time, along with some other options, and the Transpac was the one that came out on top."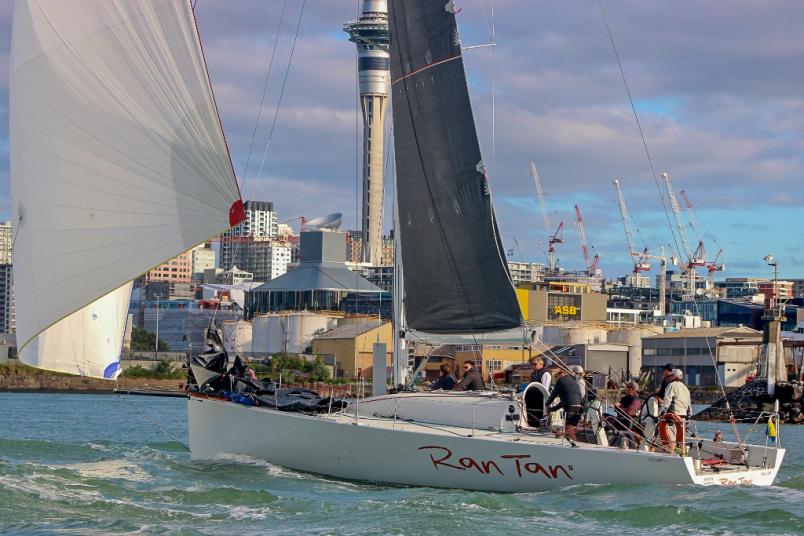 The team also had a great result the last time they competed in the Sydney to Hobart in 2017, which Petersen looks back on fondly.
"We had such a fantastic result in the Sydney Hobart where we finished 16th on line. It turned out to be a nice downwind slide and we crossed the line in Hobart after just one day and 23-and-a-half hours.
"It was really good fun. We clocked up a top speed of 32.8 knots and spent six hours doing 25-30s. I don't think we will hit those speeds in the Transpac but it will still be superb sailing."
Petersen has owned Ran Tan II for three-and-a-half years but, fittingly, has had a strong affiliation with the boat since it was first launched and has racked up countless amounts of hours on board.
"I bought it off John Meade who actually built it. I used to sail on it when it was first launched as John's skipper for the first season and a half or so. We did lots of racing in Auckland and Wellington, as well as the Whangarei to Port Vila Race. John then approached me a few years later when he was looking to sell her and I decided it was time for another boat so we worked out a deal."
Such a journey requires a lot of work and it is no different in this case, even if the boat has already had its fair share of offshore adventures.
"We've done the Auckland to Fiji Race (2016), Noumea & Groupama Race (2016), The Round North Island Two Handed (2017), Sydney to Hobart (2017), and even the Auckland to Noumea and Groupama Races in 2018 – and you think the boat would be completely ready to go, but it's the same every time.
"There is heaps of stuff to do. I spend a lot of time in here chipping away at little things, not to mention the admin, but I'm lucky I've got a good crew with a wide variety of skills so they all pitch in and help me out a lot."
However, the majority of the work is now done and it is nearly time for Petersen and his crew to head off on what will be an adventure of a lifetime.
"It's going to be a great adventure for us to get there and then the race starts on the 13th of July, we just can't wait to get into it."