The Pleasant Point Yacht Club have shiny, new clubrooms and now have a learn to sail RIB to match after it recently underwent a refurbishment with Resene.
The Christchurch club won a Yachting New Zealand and Resene Automotive & Light Industrial competition, with the prize a RIB refurbishment by the Resene team with Marine Shield UltraFlex.
Marine Shield UltraFlex is the ultimate, flexible paint coating system designed specifically for coating inflatable boat pontoons. UltraFlex restores old pontoons to look new, and provide extra life to new pontoons.
It provides high-quality UV protection, increases the life of tubes, significantly reduces colour fading, is easy to wash with normal boat wash detergent and provides excellent resistance to a variety of chemicals.
Pleasant Point Yacht Club committee member Nigel Humphreys entered their boat, Quicksilver, in the hope of winning the makeover. 
Quicksilver was caught in a smoke-filled container as the result of an arson attack on the club's storage facilities in 2016. The boat was cleaned as best the club members could do with off-the-shelf cleaners, however, the bags were discoloured and never looked as good as when the club first purchased the boat.
"While Quicksilver hasn't been on the water yet, she certainly looks a picture and, from the look of the finish, we'd certainly recommend the Resene product for any other club with a RIB that could do with a freshen up," Humphreys said. "And the process will help extend the life of the bags too."
See here for more on Resene and the Marine Shield UltraFlex
Before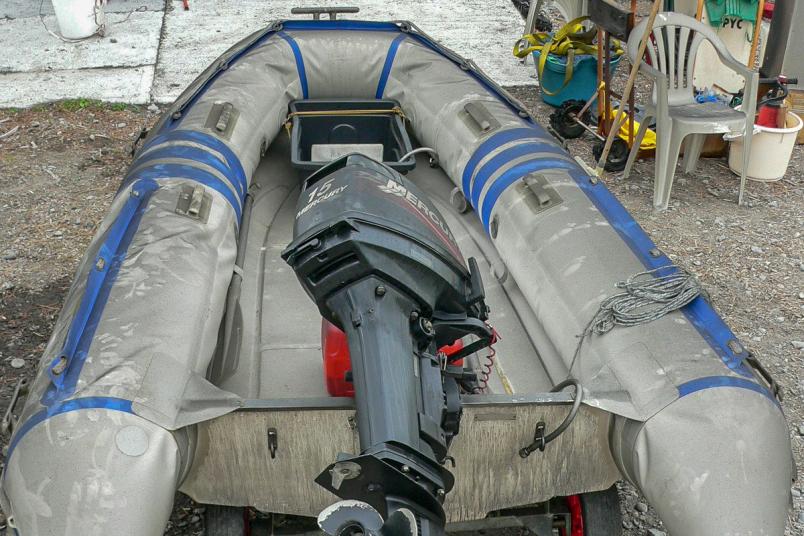 After
Jason Fouche, Resene Automotive and Light Industrial area technical sales manager, is thanked by Pleasant Point Yacht Club's Nigel Humphreys as he takes delivery of the refurbished Quicksilver back at the club.