Nine different winners across the nine races meant this year's Zephyr national championships in Tauranga were both challenging and hotly contested.
Helgard Dannauser was the most consistent, with seven scores inside the top 10, and he finished two points ahead of local Mark Thomas, who broke a fourth-placed jinx. Paul Pearson was a further five points behind in fifth.
Fifty-five boats made it to the start line, eclipsing the 46 the last time the event was held in Tauranga in 2015, and there were at least a dozen sailors with particularly high credentials.
Winds ranged in strength and direction across the four days, and sometimes during races, to keep the competitors on their toes.
Defending champion Greg Wright jumped out of the blocks in the breezier conditions to lead midway through the regatta but a black flag disqualification and a couple of bigger scores saw him drop to fourth overall.
The Zephyr is a one-person sailing yacht, designed by New Zealander Des Townson in 1956, and is one of New Zealand's most popular single-person dinghies with more than 300 wooden boats and 10 of the newly-released fibreglass hull versions being sailed nationwide. Regular weekend and sometimes midweek racing with big fleets is held by yacht clubs in Christchurch, Wellington, Tauranga and Auckland.
Results and standings from the Zephyr national championships sailed at the Tauranga Yacht & Power Boat Club:
1st: Heigard Dannhauser Pt Chevalier Yacht Club 7 (21) 2 5 20 7 1 5 10 - 57 points
2nd: Mark Thomas (Tauranga Yacht & Power Boat Club) (28) 1 4 8 15 2 12 14 3 - 59 pts
3rd: Paul Pearson (Manly Sailing Club) 4 8 10 (17) 13 5 8 12 4 - 64 pts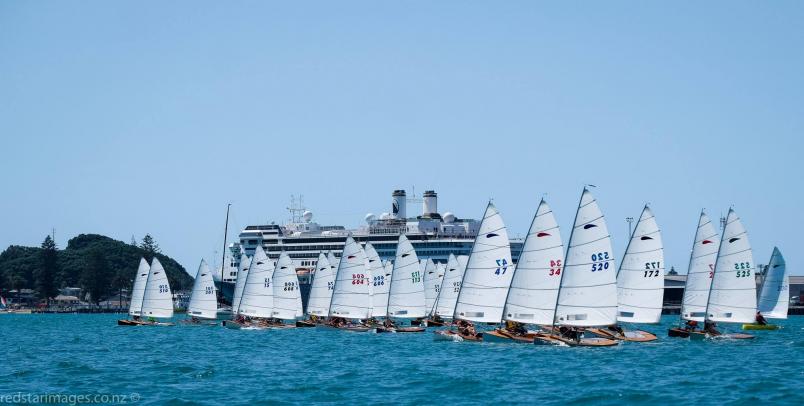 Photos: redstarimages.co.nz