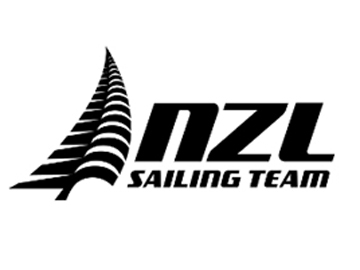 Both of the NZL Sailing Team's medal race starters have completed their regattas to finish fifth overall at the 43rd Trofeo S.A.R Princess Sofia Mapfre Regatta.
The final day of racing for the top ten standing boats in each fleet was greeted with near perfect conditions of sun wind and waves in the Bay of Palma as the double point medal races got underway.
Strangely, five of the ten starters in the Finn medal race were scored OCS (over the start line too early) but NZL's Dan Slater was one of the lucky few to improve his overall standings as a result of this race which he finished fifth.
The Star medal race ran much more to the expected form but Hamish Pepper and Jim Turner didn't have the race they would have hoped for. They were well on track to win the event during the medal race, and then incurred a penalty right on the finish line.
By the time they returned to the course side of the finish line and completed the penalty turn it was too late to hold onto their position. This new pairing has been pumping out impressive results for the whole regatta but due to the unfortunate finish to the medal race their overall result slipped from second to fifth.
New Zealand's final standings
5th - Hamish Pepper and Jim Turner – Star (27 boats)
5th  - Dan Slater- Finn (57 entries)
11th- Paul Snow Hansen and Jason Saunders- Men's 470 (93 entries)
11th - Stephanie Hazard, Jenna Hansen, Susannah Pyatt
13th - Sara Winther- Laser Radial (89 entries)
14th- Jo Aleh and Olivia Powrie – Women's 470 (52 entries)
31st- Matt Coutts- Finn (57 entries)
This regatta was the third of seven ISAF World Cup events for the season, and is the first European regatta of the year for the NZL Sailing Team's campaigns toward 2012.
The NZL Sailing Team has qualified for the London 2012 Olympics in all classes except the Star, and this country spot will be contended for at the 2012 Star Class World Championships in May. The NZL Sailing Team's Men's 470, Women's 470, Laser Radial, Laser Standard, Mens RS:X and Men's 49er have already been selected and will be attending the Olympic Games to be sailed in Weymouth.
The ISAF World Cup continues with the Semaine Olympique Francaise regatta two weeks from now in Hyeres 21-27 April, and nearly all of the NZL Sailing Team will be there.

-Ends-
Media Requests
Kristine Lederis
Kristine@yachtingnz.og.nz
021871301