Sailing is trying to find ways to become more spectator-friendly but it's not a problem at the Wairoa Yacht Club.
At the recent Wairoa River Regatta, which coincided with the club's 60th anniversary celebrations, spectators could watch the racing unfold just metres in front of them from the comfort of their deck chair on the banks of the Wairoa River.
As many as 30 boats, ranging from Optimists and Lasers to Fireballs and Paper Tigers took part and there was also a good contingent of Hartley 16s in town as part of their Traveller Series.  
It was an occasion to savour, and afterwards the clubrooms were "humming", said Wairoa Yacht Club commodore Adrian Mayhead.
It's not always the case and the club have done wonderfully well to survive in a challenging environment. A lot of that has to do with the efforts of a few, particularly Adrian and wife Jill Metz-Mayhead.
Jill has been involved for 50 years – Adrian got "roped" into it in 1979 when the pair met – and it wouldn't be a stretch to suggest they have ensured the survival of the Wairoa Yacht Club. Their commitment to the club was recognised at the recent Volvo Yachting Excellence Awards at the Royal New Zealand Yacht Squadron when they received service awards.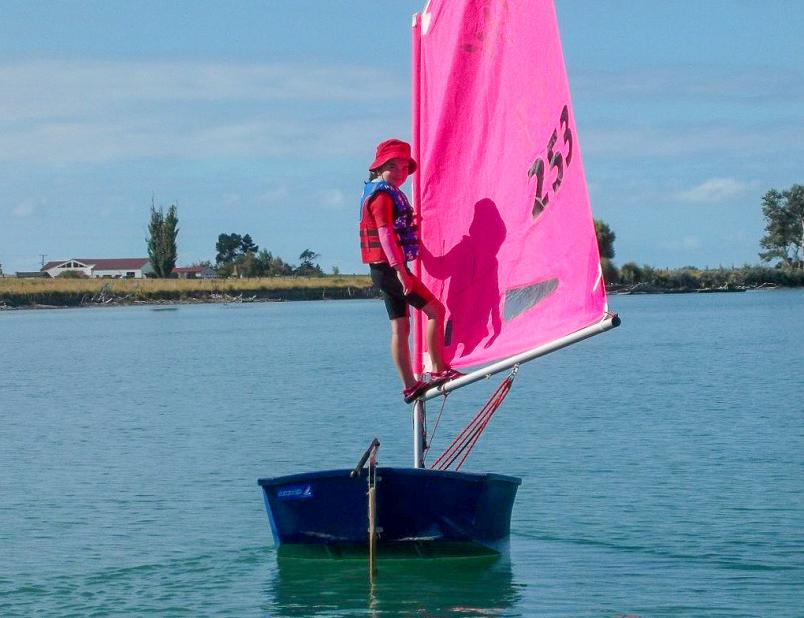 Wairoa is quintessential small-town New Zealand. Situated on the Hawke's Bay coastline roughly halfway between Gisborne and Napier, with little more than 7000 residents, it has a transient population.
That's one of the biggest challenges for the Wairoa Yacht Club. They draw children from one of the four small primary schools only to lose many at the age of 13 when they go to boarding school. Most never return to live in Wairoa.
"We start them younger than most clubs," said Adrian, who is into his second stint as commodore after taking on the role again in 2001. "We start them at seven, or earlier if they're able, but we lose them to boarding school.
"Over our time in the club, it's gone in cycles. Trailer sailers used to outnumber dinghies, and then it was Lasers. We encouraged adult sailing and used a 4.7 [Laser] rig to help encourage that which worked really well but those who got involved left town. It's a very transient population here."
It means the main focus presently is on junior sailing. They run have-a-go days for the public and others with the local college, as well as school holiday programmes and holiday camps which attract youngsters from Napier and Gisborne. Their next camp is scheduled for the end of January.
Wairoa receive good support from the Napier Sailing Club and Gisborne Yacht Club, and this was no better illustrated than during the recent Wairoa River Regatta when they provided volunteers and RIBs. And Wairoa sailors occasionally travel to Napier and Gisborne to compete at nearby regattas.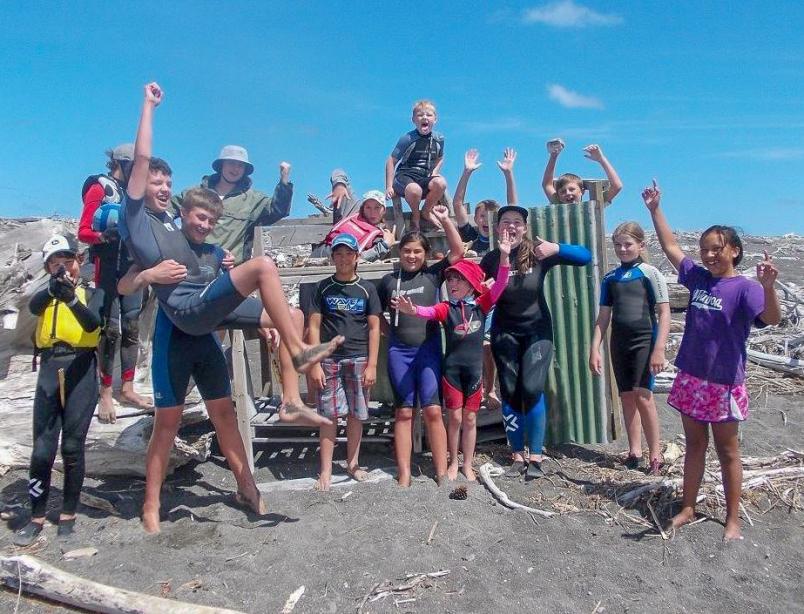 Adrian and Jill would love to rejuvenate the fleet of boats at the club, whether it's an upgrade of the plastic Optis they presently have or the addition of new boats like the O'pen Bic.
Money, though, is an issue and they already rely on the generosity of members and locals for donations like fuel for the RIBs and heating.
Yachting New Zealand's regional support officer Wayne Holdt is a regular face at Wairoa and played a hand in seeing the Hartley Traveller Series dovetail the Wairoa River Regatta, when three Hartleys travelled over from New Plymouth.
"Adrian and Jill do an amazing job keeping the club going, and their four kids have also made a major contribution to the club helping with the club learn to sail programme and sailing camps," Holdt said. "They have a great group of kids sailing at the club and a very committed group of parents, which is great for the future of the club. There is also an enthusiastic committee behind Adrian and Jill and this was evident at the recent 60th annual regatta."
The rest of the summer is mostly a diet of club coaching and racing every Sunday afternoon. There's bound to be some good action, as spectators on the river bank will find out.
 Anyone who has some spare equipment to donate to the Wairoa Yacht Club, please email amayhead@xtra.co.nz