It's always hoped that after any regatta, travelling sailors return home keen to compete at the venue again. It's also hoped that it has a positive impact on the local community.
That's exactly what happened after the recent Starling national championships at the Taipa Sailing Club.
"It is the ultimate regatta venue with a beautiful bay and champagne sailing conditions," one Auckland-based parent enthused after the event.
Just as importantly, the Taipa Sailing Club are expecting their learn to sail courses to be booked out when the new season rolls around.
It will be the little injection they need to carry on a re-energising of a club that was probably just going through the motions a few years ago.
New blood came onto the committee and brought fresh ideas and a new energy with them. The tone was set by Aevril Hibbard, who took over as commodore and who ran the learn to sail programme.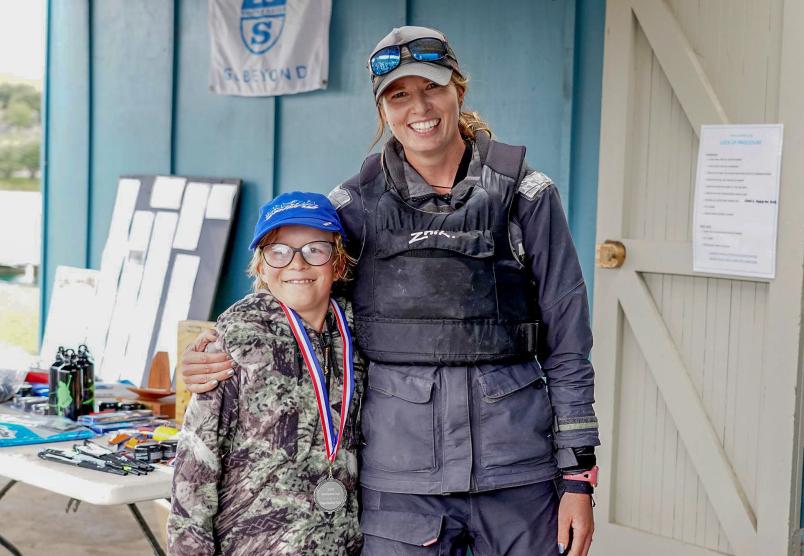 Aevril Hibbard helped inject new energy into the club.
"Aevril is fantastic with the learn to sail," Taipa spokesman Andy Child said. "She essentially took over running it one year and it just grew from there. Word got out about how much fun it was. We filled our learn to sail intakes every time.
"It was just new energy. A couple of other club members there stepped up and they created some energy as well. It took one or two people to get it up and running and try to make it really enjoyable for the kids. Roger Hall, the new commodore, has picked it up and carried on that momentum."
The Taipa Sailing Club have a lot going for them. They have an idyllic location, situated with Doubtless Bay on one side and the Oruru River on the other, which provides a safe environment for those just starting out. They also have the advantage of being able to sail year-round, given their location 30km north-east of Kaitaia.
April's Starling nationals attracted 100 sailors from as far afield as Christchurch and Lyttelton, Nelson and Marlborough. It largely went off without a hitch and it's part of the reason why they have been approached by the likes of the 3.7 and Jolly boat associations about whether they would consider hosting their nationals in the future.
The club are exploring the possibilities now and are keen to see if they can make it work. It's part of a wider strategy to ensure a vibrant club.
"We're discussing things at the moment about what events to hold," Child said. "The likelihood of running another one next year is a possibility. We've got the resources to cope and the other two main clubs up here – Kerikeri and the Bay of Islands - really jump on board and support us and we support them in the same way when they're holding something.
"It's trying to keep the regattas rolling through. We have the Northland Open Cup again in September, which usually attracts between 30 and 40 Bics, and this year we're looking to integrate the Fevas to make it a bigger event. It made sense to invite them in."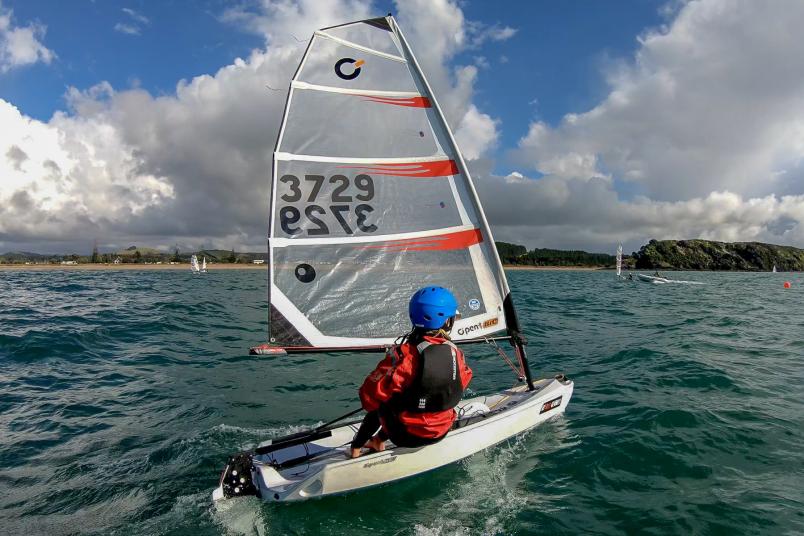 The O'pen Skiff has been a popular addition to the fleet at Taipa.
Taipa's location means their sailors often need to travel to regattas as well, and a handful competed in the O'pen Bic world championships at Manly over the Christmas holidays. A group then competed in the Australian O'pen Skiff national championships and some are even talking about heading to the O'pen Skiff worlds in Sardinia.
It's not all about the children, however, and there's an active bunch of senior sailors, including one 72-year-old member. It's not unheard of to attract as many as 10 Lasers to club racing and they also have an active Splash fleet.
The club have about 50 members, which is a healthy number given the combined Taipa and Mangonui population is little more than 2000. Child is hopeful membership will increase off the back of the Starling nationals.
"The impact of it could be seen around the community," he said. "We had a lot who came down to check it out or got involved and, out of that, we should be getting more people coming through the club this coming season."