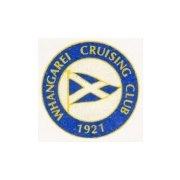 The Whangarei Cruising Club Inc. has four divisions - keeler, trailer yacht, centreboard and launch.
Formal sail training is provided using Optimist dinghies for juniors along with an active ladies learn to sail program using privately owned trailer yachts and other vessels. 
Crew positions are available on keelers and trailer yachts incorporating learn - to - sail  on-the-job. The club has an active keeler and trailer yacht racing programme throughout the year including the popular winter and spring series running from May to October.   
With a membership of around 300 the club is the largest on the Whangarei Harbour that offers a diverse social programme for those who wish to partake.
---
Upcoming events at this club