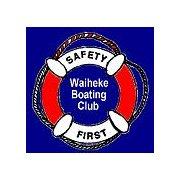 Waiheke Boating Club is a small club providing for the needs of local boaties. 
The club has a well attended racing series for young people, using Optimist and Starling boats.  There is also a 'Learn to Sail' programme associated with this series.  The club also organises a series of keel boat and multi-hull handicapped races. 
The club has recently completed the construction of a new hardstand with up to date environmental protection systems for the use of members.  This is also available to others by arrangement.  Waiheke Sea Scouts and Waiheke High School as part of our learn to sail and dinghy racing programme and Waiheke Coastguard who use our club house for meetings. More details are available from the website.
---
Upcoming events at this club