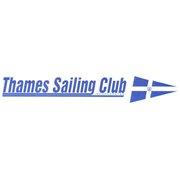 The Thames Sailing Club was formed in 1943 and is well established as a family friendly club, catering for all ages and skill levels. 
The Thames Sailing Club offers;
A purpose built clubhouse with race control centre. 
Great location providing easy access to a large, well-protected bay suitable for small boat racing, sailing and training through a wide range of weather conditions. 
Catering for all classes of dingy and multihulls. 
Club boats available for hire. 
Centreboards: During the Spring/Summer season, the Centreboard division welcomes members of all ages to attend scheduled Family Sailing days on Saturdays and racing days on Sundays.  Please refer to the TSC programme for fortnightly club sailing dates, club events and regattas.     
Learn to Sail: The club offers 'Learn to Sail' and youth training facilities at both the clubhouse and afloat under the guidance of qualified instructors.  The course is a national programme developed by Yachting New Zealand.  It aims to teach students to sail a boat with skill and confidence.  Weekend classes are available for all ages.  The course fee includes all safety equipment and boat hire.   
Keelers: The Keeler Division enjoys two well-attended seasons of organised events based around a series of races, and including cruises to various destinations - the Winter Race Series and the Summer Race Series.  The majority of these craft are moored at Te Kouma Bay located on the western side of the Coromandel Peninsula.  
Boats available for hire: Optimist, Firebug, Open BIC, Frostply Laser
---
Upcoming events at this club