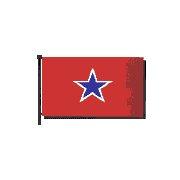 Interested in sailing, or wanting to know more about cruising on the Manukau Harbour?
The Manukau Yacht & Motor Boat Club currently sails Hartley16 trailer sailors (seniors), and Optimists, (juniors) almost every weekend when the tide is right.

The Club welcomes new members (with or without boats), and provides junior and intermediate sailing lessons in Optimists. While the Club's main fleet consists of Hartleys (TS16) and Optimists, all types of trailer sailers, sailing dinghies or multi-hulls are welcome. We sail socially, and compete throughout the year, with more than 30 race days (both seniors and juniors) planned, with only a small (non-sailing) break in September and early October.

Anyone wanting to sail on the Manukau Harbour will find that the Club has great access to the water with 2 main ramps for trailer access, and a third one for smaller dinghies. There is ample parking for cars and trailers, and the waterfront offers lots of relaxing opportunities for the non-boaties in the family. Bring a picnic, play sport or go for a walk in Ambury Farm Park/ feed the animals.
Boats available for hire: Optimists
---
Upcoming events at this club