The first Aon Girl's Clinic was held in the South Island at the weekend as Yachting New Zealand look to implement their women and girls in sailing strategy.
Nine females aged 14-20 from the Canterbury region took part in the two-day clinic run out of the Naval Point Club Lyttelton. It was the first Aon Girl's Clinic in the south and second behind the inaugural one held in Auckland earlier this year.
Yachting New Zealand recently launched a wide-ranging women and girls in sailing strategy in an effort to attract and retain more females into the sport.
Yachting New Zealand women's sailing manager Rosie Chapman said the clinic was really worthwhile and more clinics would be held in future.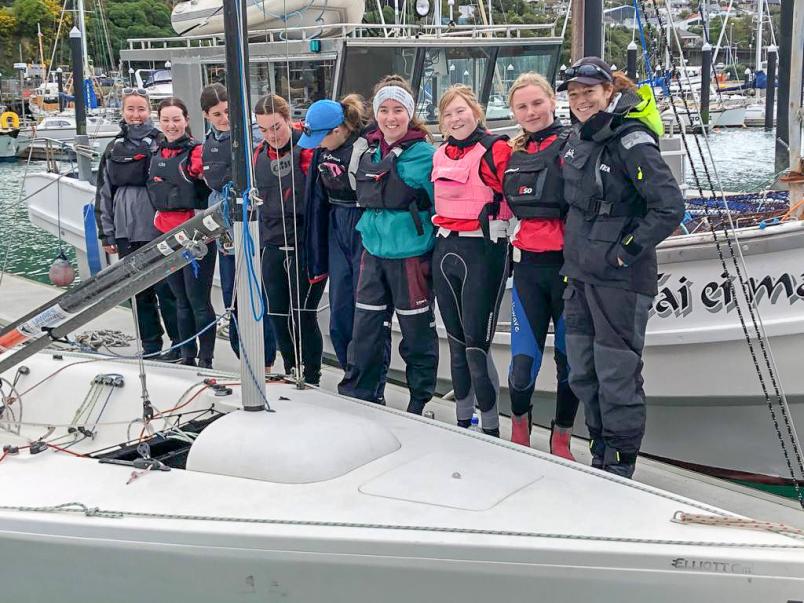 "It was a really positive weekend," Chapman said. "It was really great to see the girls build confidence as the weekend went on, especially as many tried new roles in the boat they hadn't done previously.
"The energy levels were really impressive and they were very interactive as a group, with everyone prepared to learn off each other. That was neat to see and something quite unique.
"It's always really interesting to see teams evolve because they were never in one position for long and they actually improved regardless of who was in what position."
The clinic involved a number of different activities, from fitness and goal setting to on-water drills using a fleet of Elliott 6s.
They were also joined by an athlete life representative from High Performance Sport New Zealand to talk about pathways and balancing sport with study and employment. 
Details of future clinics will be shared when they are finalised. See here for more information on Yachting New Zealand's youth programme, including the various Aon clinics.