All they could do was stand around and watch.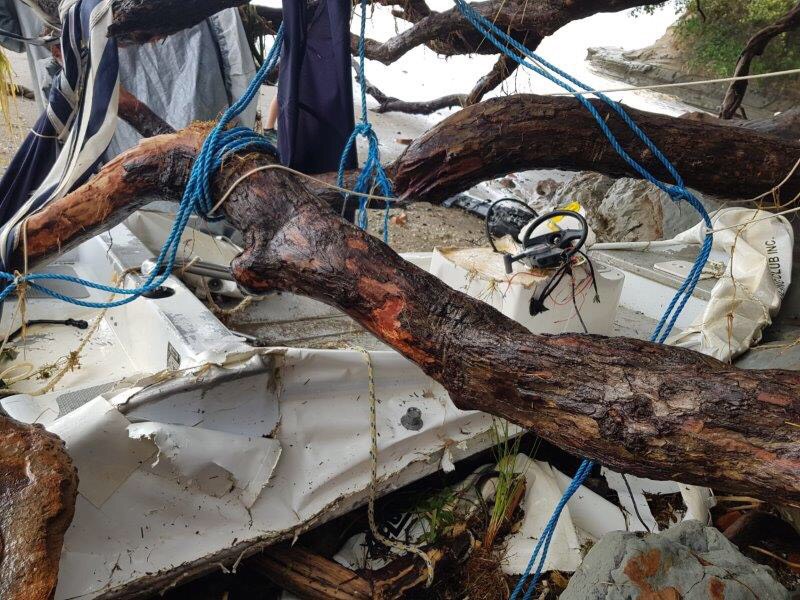 The storm surge combined with a king tide created a violent cauldron of water that broke down the door of the Howick Sailing Club and sucked out everything inside. Some were small items, like lifejackets, buoys and tools, but they also lost two RIBs including a 6m workhorse affectionately known as Tyco which was ripped off its trailer, smashed against the sea well and later found tangled around a pohutukawa tree.
Howick Sailing Club were not alone in being damaged during the severe storm that lashed the North Island on January 5, far from it, but club commodore Marc Frewin isn't aware of another yacht or boating club as badly affected as they were.
They have insurance but Frewin knows it won't take care of everything and he expects their shortfall could be as much as $25,000, potentially more. The club won't know the full figure until they receive the reports from the building and insurance assessors.
It's part of the reason why the club have set up a Givealittle page and sought funding from other sources. Frewin doesn't like asking for help but he knows they can't do it all themselves given the level of damage the club sustained.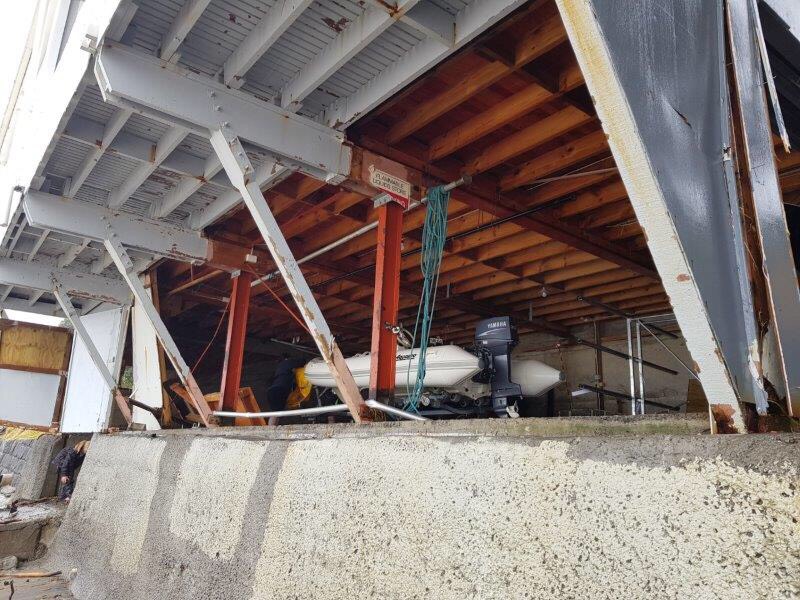 "At 8.30am, everything was fine," he remembered. "By 11am we had no bottom level and our main RIB was totally destroyed. It was pretty ugly.
"Waves were crashing almost to the top level of the clubhouse which we had never seen before. We couldn't get down there to save anything because it was too rough so we just had to watch it."
Frewin has been overwhelmed by the offers of help from other clubs, many of whom were also damaged in the storm, as well as the efforts of the many in the local community whose assistance started the following day with the cleanup.
The Howick Sailing Club occupy an important place in the community. They might have only 40-45 members but they put about 600 children through the Waterwise programme annually on top of the various learn to sail courses they run.
The first learn to sail course for the school term kicks off this weekend and last weekend they hosted the Flat Island Race.
"We are operational," Frewin said. "We can't use the downstairs of the clubhouse at the moment and storage is an issue.
"We are a small club. We are a non-profit entity with not a lot of cash. It will take time for us to recover but we're determined to get there."
Anyone wishing to donate to the Howck Sailing Club through their Givealittle page can do so here.
7
February
2018