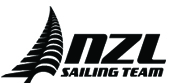 Men's heavy-weight dinghy - Finn
Date of birth:
Friday, December 22, 1989
Securing the selection to compete in the heavy-weight men's dinghy event marked Josh Junior's Olympic debut, with Rio 2016 his first Games appearance.
Junior grew up in Wellington, took to sailing at the young age of just five years and proudly represents the capital city's Worser Bay Boating Club. 
Campaigning in the Laser class during the London 2012 cycle Junior missed selection and went on to switch to the Finn class in which he has excelled, producing some career topping performances in 2015 and 2016.
The 26-year-old took victory at the 2016 Princess Sofia Regatta in March interrupting the unbeaten track record of Briton Giles Scott. A couple of 4ths - at the 2016 Finn European Champs (March) and Sailing World Cup Regattas Hyeres (April) combined to impress the New Zealand selectors and earn Junior the spot. 
He started sailing a Sunburst with his Dad at five years of age before moving into Optis, then P's, then briefly the 420 before finding his feet in the Laser.
"I made my way through school while spending most of my time dreaming about sailing. My Physics teacher knew this but didn't seem to mind too much," says Junior.
In his last year of high school (2007) he won a Silver medal at the ISAF Youth Sailing World Championships.
In 2008 Junior started University, studying physics and maths, before half way through the year travelling to Europe to compete on the international sailing circuit for the first time.
"I had some success and was hooked. I wanted to go back," he explains. "My parents are very supportive and helpful, and gave me a budget, so I planned two trips, the first was to Europe to hone my skills and the second would be to the Laser World Championships in Canada. To pay for this I travelled to the States and spent a couple of months working but in my spare time I was training. I finished 11th at the Canadian Worlds."
The following year he placed sixth at the 2009 Laser World Championships in England and became ranked number two in the world but missed out on Olympic selection. He has now moved into the Finn class and has been selected for the Rio 2016 Olympic Games.
Career highlights:
2016 Rio Olympic Games - 7th
2016 Sailing World Cup, Hyeres - 4th
2016 Princess Sofia Regatta - 1st 
2016 European Championships - 4th 
2015 Rio Test Event - 5th
2015 Finn European Championship - 2nd 
2014 Finn World Championship - 5th 
2014 Rio Olympic Test Event - 9th 
2013 ISAF Sailing World Cup Test Event, Santander -1st 
2013 Finn Gold Cup - 9th 
2013 Finn European Championship - 5th 
2013 ISAF Sailing World Cup Hyeres - bronze