Paul Snow-Hansen and Dan Willcox are experienced campaigners in the men's 470, having combined in 2013 to embark on the Road to Rio, and now want to excel in Enoshima, the venue for the 2020 Tokyo OLympics.
The pair were 10th at the 2016 Rio Olympics but earlier that year won silver at the 470 world championships in Argentina.
Paul and Dan are long-time friends, both representing New Zealand at junior level at the 2004 Optimist world championships, where Paul was second and Dan fourth.
Paul went on to finish second in the 29er at the 2007 ISAF youth worlds and then fifth with Jason Saunders in the 470 at the 2012 London Olympics.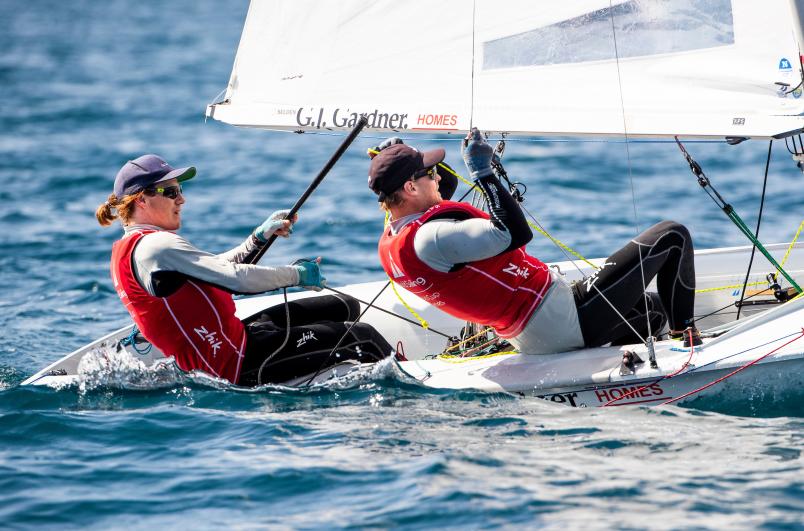 Career Highlights:
2019 Enoshima World Cup - 7th

2019 Olympic test event - 15th

2019 470 world championships - 8th

2019 470 European Championships - 3rd

2019 World Cup Series Genoa - 1st

2019 Princess Sofia Regatta - 11th

2019 Oceanbridge NZL Sailing Regatta - 1st

2018 sailing world championships - 12th

2018 Hyeres World Cup - 3rd

2018 Oceanbridge NZL Sailing Regatta - 1st

2018 World Cup Miami - 5th

2017 Enoshima Olympic Week - 5th

2017 World Cup Gamagori - 4th

2017 470 world championships - 9th

2016 Rio Olympic Games - 10th

2016 Sailing World Cup Hyeres - 6th

2016 Men's 470 World Championships - 2nd

2014 Men's 470 World Championship - 12th

2014 Olympic Test Event, Rio - 3rd

2013 Men's 470 World Championships - 7th

2013 ISAF Sailing World Cup Qingdao - 3rd

2013 Open 470 European Championships - 8th

2013 Delta Lloyd Regatta - 2nd

2013 International 470 Spring Cup - 3rd

2013 ISAF Sailing World Cup Hyeres - 8th

2013 470 national championships - 1st

2013 ISAF World Ranked #3

2012 London Olympic Games - 5th

2012 Skandia Sail for Gold – 3rd

2012 Delta Lloyd Regatta – 2nd

2011 ISAF Sailing World Championships – 8th

2012 International 470 Spring Cup - 1st

2011 Sail Melbourne - 6th

2011 Skandia Sail for Gold - 10th

2011 International 470 Spring Cup - 2nd

2008 ISAF Youth World Championship 29er - 4th

2007 ISAF Youth World Championships 29er – 2nd

2004 Optimist World Championships – 2nd