Liv formed a new partnership recently with two-time Olympian Jason Saunders and the pair are now focused on competing at next year's Tokyo Olympics.
Liv had previously been sailing with Micah Wilkinson, and won the 2016 Red Bull Foiling Generation world title and were 10th at the 2017 Nacra world championships despite taking possession of their foiling catamaran only three days before racing started.
Liv's talents have been widely recognised and she was invited to join the Magenta Project's team for the World Match Racing Tour, even helming the team in Croatia. She also helmed a Portuguese wildcard entry in the Madeira leg of the Extreme Sailing Series (Micah was a member of the crew).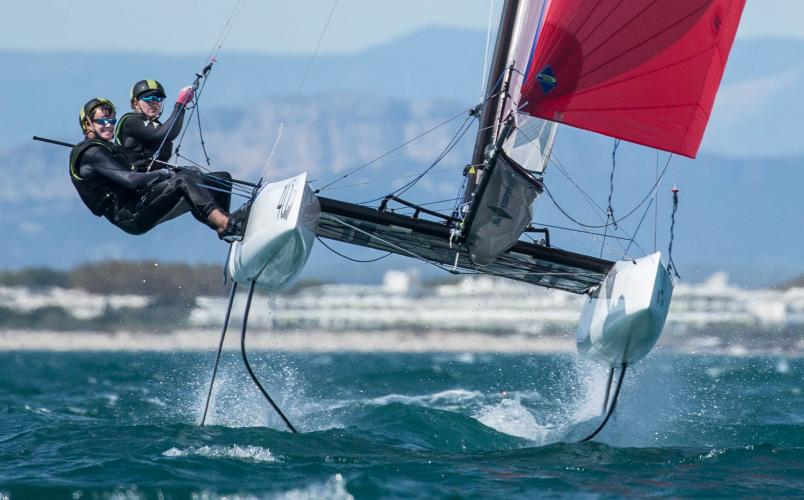 Career highlights
2019 Oceanbridge NZL Sailing Regatta - 2nd

2018 sailing world championships - 11th

2018 Oceanbridge NZL Sailing Regatta - 2nd

2017 Nacra world championships - 10th

2016 Sailing World Cup Final - 2nd

2016 Red Bull Foiling Generation - 1st

2016 Sailing World Cup Weymouth & Portland - 13th

2016 Red Bull Foiling Generation NZ Series - 1st

2016 U23 Nacra world championships - 1st

2016 Nacra 17 world championship - 19th

2015 Nacra 17 world championship – 35th

2014 ISAF Youth Sailing World Championship – 18th

2013 Sail First ISAF Youth Sailing World Championship – 6th