Andy is a different sailor to the one who narrowly missed out on selection for the 2016 Rio Olympics in the Laser to eventual bronze medallist Sam Meech.
Not only is he campaigning in the Finn but he's also an America's Cup winner. That victory with Emirates Team New Zealand in Bermuda in 2017 is part of the reason why he's switched to the heavyweight dinghy - he needed to put on weight for the America's Cup to produce enough power for the thirsty AC50 catamaran and wants to retain it for the America's Cup defence in 2021.
He's achieved considerable success in dinghy sailing, highlighted by winning bronze at the 2012 Laser world championships. He's also won World Cup regattas (2013 Palma), is a three-time national Laser champion and in 2008 won the Laser Radial youth world title on home waters in Auckland.
He quickly established himself as one of the world's leading Finn sailors, and in 2019 won both the World Cup Series final in Marseille and Princess Sofia Regatta and was also second at the Finn European championships.
Andy has also proven his abilities in different boats. He was part of the NZL Sailing Team who won the inaugural Red Bull Youth America's Cup in 2013, has sailed in the Extreme Sailing Series and is a national match racing champion skipper.
Maloney's sailing education started when his parents bought a 44-foot yacht and took Andy and his sister Alex, who won silver at last year's Rio Olympics in the 49erFX with Molly Meech, around the Pacific Islands for about three years and was later refined during his time at the Murrays Bay Sailing Club.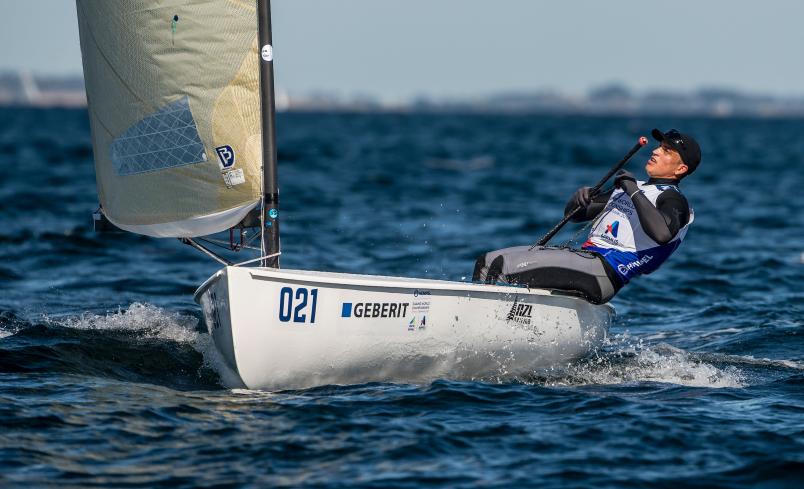 Career highlights
2019 Finn Gold Cup - 6th
2019 Olympic test event - 4th
2019 World Cup Series Final Marseille - 1st
2019 Finn Europeans - 2nd 
2019 Princess Sofia Regatta - 1st
2018 sailing world championships - 10th
2018 World Cup Series Final - 3rd
2018 Princess Sofia Regatta - 3rd
2018 Oceanbridge NZL Sailing Regatta - 2nd
2017 Harbour Sports Excellence Awards, supreme winner
2017 New Zealand match racing championships - 1st
2017 America's Cup winner
2016 Laser world championships - 16th
2016 Hyeres World Cup - 5th
2016 Princess Sofia - 1st
2016 Oceanbridge Sail Auckland - 1st
2016 Miami World Cup - 9th
2015 Sailing World Cup final - 11th
2015 Rio Test Event - 11th
2015 Laser world championships - 6th
2015 Weymouth World Cup - 7th
2015 Hyeres World Cup - 9th
2015 Oceanbridge Sail Auckland - 1st
2015 Miami World Cup - 4th
2015 Laser national championships - 1st
2014 Melbourne World Cup - 4th
2014 Laser national championships - 1st
2014 Hyeres World Cup - 2nd
2013 Sail for Gold - 4th
2013 Laser Europa Cup - 2nd
2013 Delta Lloyd Regatta - 3rd
2013 Garda and Trentino Olympic Week - 1st
2013 Hyeres World Cup - 3rd
2013 Palma World Cup - 1st
2013 Laser national championships - 1st
2012 Laser world championships - 3rd
2012 World Cup regatta Semaine Olympique Francaise - 2nd
2012 Sailing world championships - 13th
2008 Laser Radial youth world championships - 1st
2006 - 420 world championships - 8th
2006 - Splash world championships - 3rd
2005 Splash world championships - 3rd