Andrew McKenzie feels like he's back in familiar territory.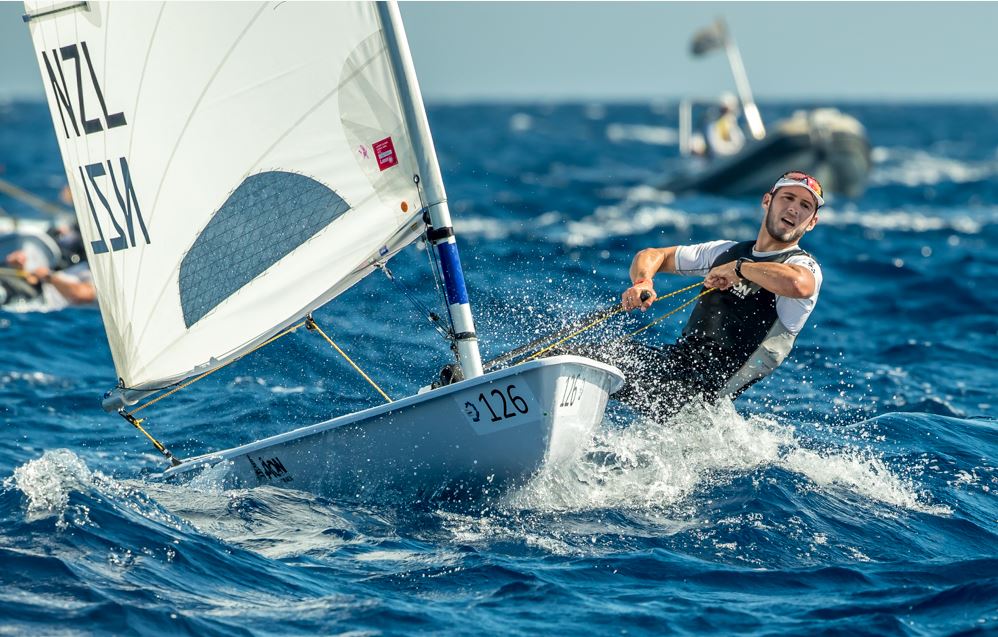 The 23-year-old had a breakthrough performance at last year's Laser European championships in Barcelona, finishing third behind two-time world champion Nick Thompson, and the circumstances leading into this year's event are similar.
McKenzie hasn't achieved the results he has wanted so far this season, finishing 24th at the Princess Sofia regatta in Palma and then 20th at the World Cup event in Hyeres. Last year he went into the Laser Europeans on the back of a 51st at the Laser world championships but sailed consistently well in Barcelona to finish on the podium for the first time at a major event.
"Last year was the first time I've really been able to put it all together in one week," said McKenzie, who is a member of the second-tier Olympic development squad. "I feel like I've been doing many of those things again this season but haven't quite been able to get my strategy right.
"I think at this point I just need to trust the process and focus on executing those steps. I went in last year needing a big result after a poor worlds and I'm in a similar position again after a tough start to the season."
McKenzie will be one of four New Zealanders in the Laser fleet of 168 sailors when racing gets underway tonight (NZ time) in La Rochelle. He will be joined by Olympic bronze medallist Sam Meech, former Laser Radial youth sailing world championships silver medallist George Gautrey and Matthew Kempkers. NZL Sailing Team member Tom Saunders is skipping the event after racing in Palma and Hyeres.
Susannah Pyatt heads the Kiwi contingent in the Laser Radial and will be joined in the 101-strong fleet by youngsters Olivia Christie and Annabelle Rennie-Younger.
All three are members of Yachting New Zealand's Laser Radial squad, which was formed last year with the intention of building the depth and quality in New Zealand's Radial sailing, and Pyatt will be looking to work her way further up the fleet after finishing 20th in Palma and 21st in Hyeres.
Meech has been in terrific form so far this year, having collected silvers in Hyeres and Palma as well as a fourth-placed finish at the World Cup regatta in Miami earlier in the year.
He will once again be among the favourites along with Thompson, world champion Pavlos Kontides (Cyprus) and Olympic champion Tom Burton (Australia).
"It's always a tough battle in the Laser fleet so I'm expecting nothing less this week," McKenzie said. "With 170 boats in the fleet, it'll be important to keep it simple and remain consistent through the week."
Two races are scheduled each day until the final day on Sunday morning (NZ time).