New Zealand has a strong tradition of OK dinghy racing, having won 12 world titles since Clive Roberts triumphed in 1973, and a handful of Kiwis will look to add to that record when the Wakatere Boating Club host the 2019 world championships next February.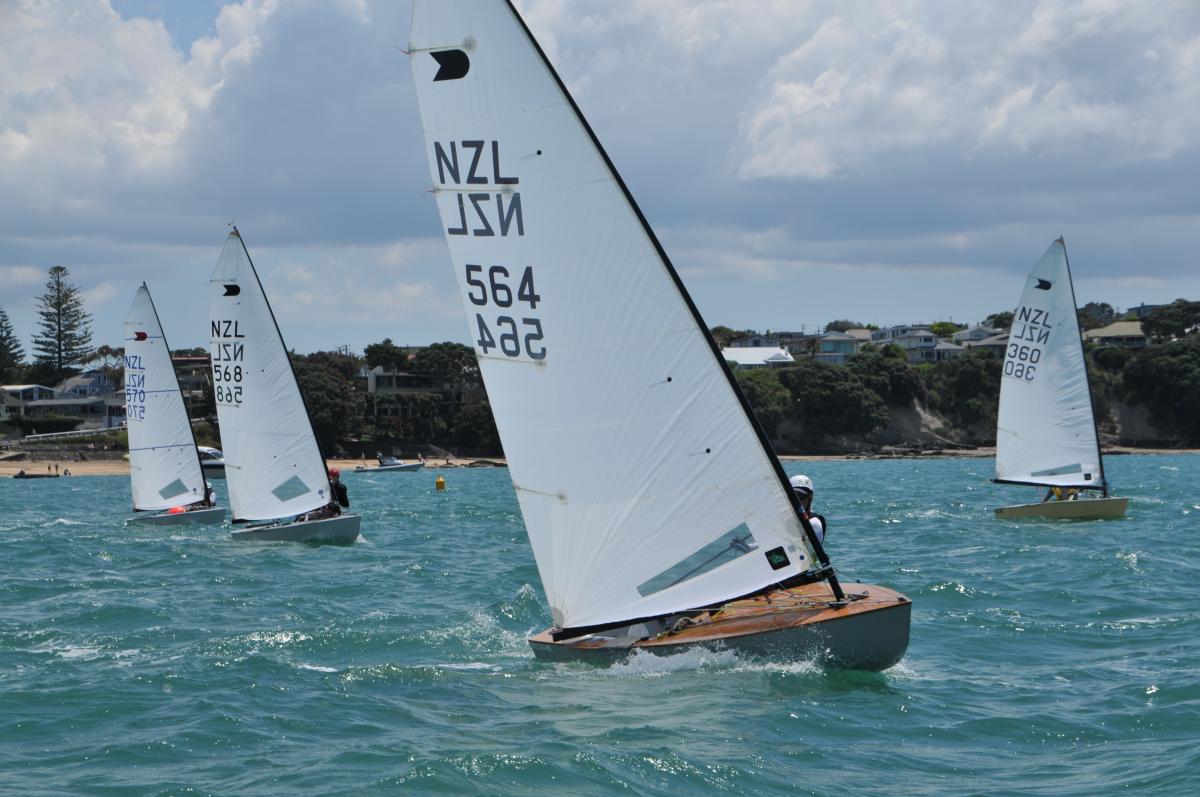 Next year's edition will be the seventh time New Zealand has hosted the OK dinghy world championships and expectations are that more than 100 boats will compete, making it the largest world championships to be held outside Europe.
Entries are now open for the event to be held from February 7-15, 2019. The New Zealand championships will be held immediately prior on February 2-3, which international sailors are welcome to enter, making it ideal preparations for the worlds.
"We're really looking forward to the competition coming to us, and are proud to show off the club and the great racing venue to the international competitors who have graciously hosted us in the past," Wakatere Boating Club commodore Simon Probert said.
An opportunity almost six years in the making, Wakatere submitted their bid to host the world championships in 2012. In the years since, the hype they've created around the regatta has seen the number of local OK sailors almost double, with around 40 boats now racing at the club.
This strong local fleet now includes an impressive array of top sailors, including three-time Olympian Dan Slater, double Olympic medallist Rod Davis, as well as multiple America's Cup sailors.
The club are also planning a range of social activities throughout the week, as is the norm with OK regattas, the highlight of which will likely be a wine tour to Waiheke island.
The early February dates were chosen as the weather is generally very settled with beautiful sea breezes and warm seas. The racing days will coincide with small tidal flows and are outside the school holidays so the beach becomes more accessible.
The racing area will be to the north of the club off Takapuna beach, which is about a 20-minute sail in reasonable conditions. The courses will be in the same area used for the 2000 and 2003 America's Cup and the 2015 Finn Gold Cup, and same area that will be used for the 2021 America's Cup.
The notice of race can be found here and click here to enter.
For more information, please contact Alistair Deaves or Simon Probert at okworlds2019@gmail.com or visit 2019.okworlds.org/
About the 2019 OK dinghy world championships 
May 1: Entries open
Oct/Nov 2018: Containers shipped from Europe
February 2-3, 2019: New Zealand OK national championships
February 7-15, 2019: OK dinghy world championships
April 2019: Containers return to Europe