Auckland Grammar defended their secondary schools teams racing national title last week but the event wasn't without its challenges, not least of all the weather.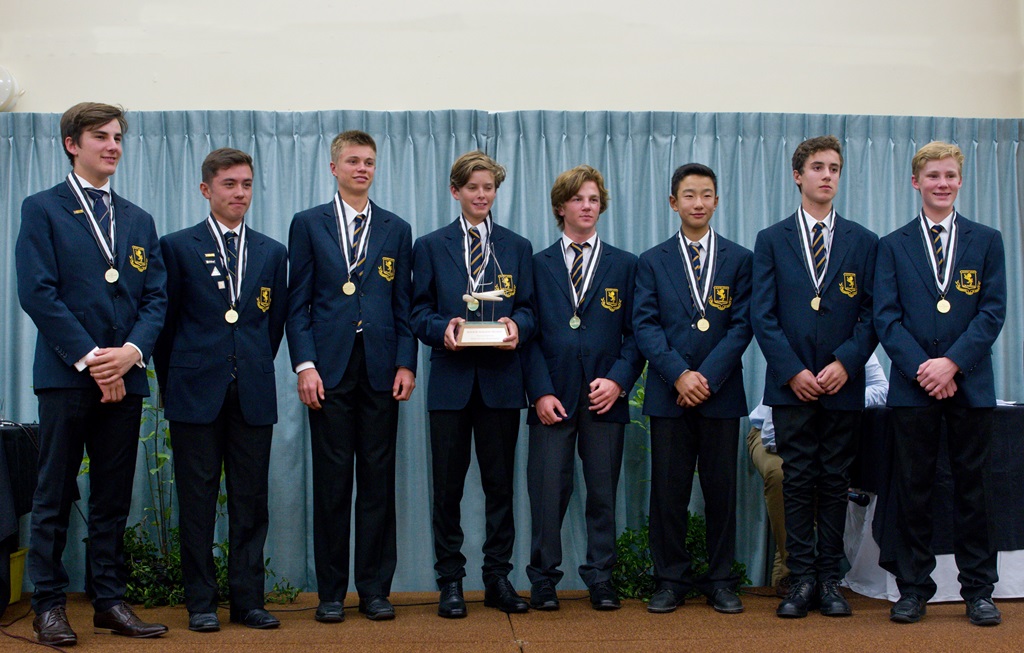 Sailors spent considerable time on shore waiting for favourable conditions off Algies Bay and it meant racing wasn't completed for both silver and bronze fleets.
Gold fleet managed to complete round robin three, and Auckland Grammar School finished ahead of Westlake Boys High School with Christchurch Boys High School third. It was the first time Westlake Boys had made the podium since 2003.
Napier Girls High School was again the top girls' school and seventh overall.
The top three boys and girls teams all qualify to represent New Zealand at October's interdominions against Australia (other Pacific rim countries are welcome to attend) also at Algies Bay.
Light winds plagued the six days of racing which proved a headache for race management. On the first day, for example, 150 races were completed but only 20 were possible the following day.
"We raced whenever there was enough wind," event co-ordinator Ross Sutherland said. "We lost a bit of time but raced every day."
As many as 32 teams participated, some of them composite teams, but the event was missing previous stalwarts like Wentworth, Kristin and King's because of other commitments.
The annual Yachting New Zealand umpires' course, convened by Jim Park, was as popular as ever, with 15 candidates attending the two-day seminar – many sat the exam and had on-water assessments.
Steve Hathaway from youngoceanexplorers.com gave an inspiring talk at the evening prizegiving, introducing the soon to be launched 1+ A Day anti-plastic campaign.
Sutherland said the class association were looking to establish a base in both the North Island and South Island similar to what rowing has, with Algies Bay and Lake Hood near Ashburton the most likely venues.
Next year's national championships will be held at Algies Bay with the 2020 venue likely to be Lake Hood.
Results from the secondary schools teams racing national championships at Algies Bay last week:
Gold fleet
1st: Auckland Grammar School 1 1 1 - 3 points
2nd: Westlake Boys High School 2 6 2 - 10 pts
3rd: Christchurch Boys' High School 3 2 5 - 10 pts
Top girls
7th: Napier Girls High School 6 4 9 - 19 pts
Silver fleet
1st: Waimea 7 13 - 20 pts
2nd: Cook Islands 12 12 - 24 pts
3rd: Wellington 13 18 - 31 pts
Bronze fleet
1st: Diocesan School for Girls 24 23 - 47 pts
2nd: Epsom Girls Grammar School 23 26 - 49 pts
3rd: Tauranga Boys' College 26 24 - 50 pts
Full results can be found here.