It's an important step on the journey to being successful Olympians and today eight youngsters were named in the Aon Fast Track squad.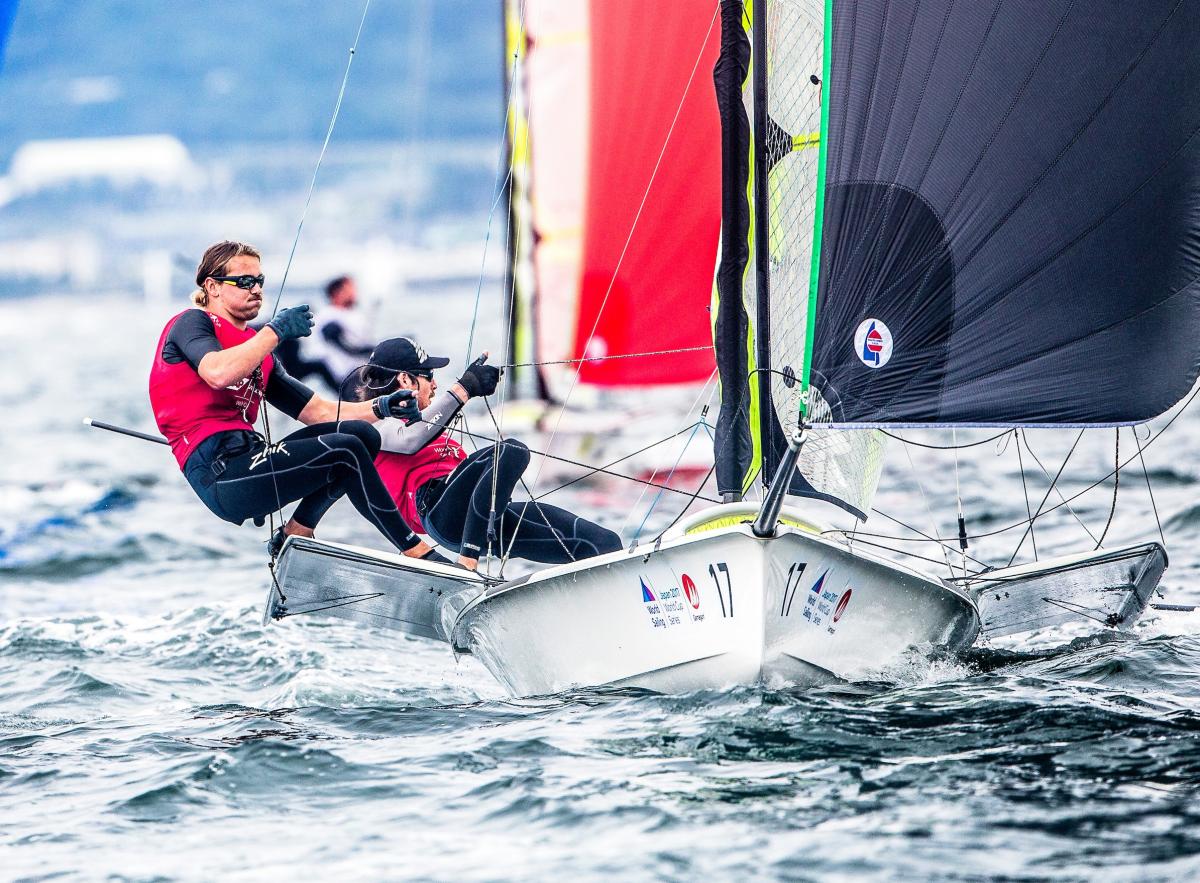 The Aon Fast Track programme was created in 2011 and aims to accelerate the standard of this country's top international youth sailors to successful Olympic campaigners. Previous members have included the likes of Alex Maloney and Molly Meech, who won silver in the 49ereFX at the 2016 Rio Olympics.
This year's intake includes two newcomers, Courtney and Brianna Reynolds-Smith, who last year won the under-20 470 world title in Japan and are aiming to compete in the women's 470 at the 2020 Tokyo Olympics.
"These sailors are New Zealand's best up-and-coming talent based on their international results and their approach to sailing," Yachting New Zealand talent development manager Ian Neely said. "We have a mixture of new people and some old who have been there a while.
"The combined world championships at Aarhus is a significant event for everyone in the squad when they will try to make an impression on the world stage. We should see some good results from these guys this year."
Logan Dunning Beck is the oldest member of the group at 24 and knows the value of being included in the Aon Fast Track squad.
He's been campaigning in the 49er with Oscar Gunn over the past 12 months, finishing third at last year's Enoshima Olympic Week and then taking out the 49er national championships in February.
"It's very important to be included in the team because the support we receive allows us to campaign properly," he said. "It gives us the confidence and opens the doors to a lot of opportunities to make it easier to perform. Without that support it would be very difficult to achieve success.
"Our biggest goal of the year is performing at the world championships. We want to do well in every regatta we do but all of the decisions for funding and where we go next [in our careers] will be based on Aarhus. It's also the first chance to qualify the boat for the Olympics."
Isaac McHardie and William McKenzie are also campaigning in the 49er and were fifth at October's Gamagori World Cup regatta. Last month they also won the New Zealand leg of the Red Bull Foiling Generation.
George Gautrey is a former Youth Sailing World Championships silver medallist and is will soon be hitting the international circuit with New Zealand's top Laser sailors Sam Meech, Tom Saunders and Andrew McKenzie.
Erica Dawson is the other member of the squad and is keeping her options open after her regular 49erFX partner of 2017, Kate Stewart, decided to study medicine. The pair had forged a good record over the previous 12 months, finishing 13th at their first world championships together and winning bronze at Enoshima Olympic Week. 
2018 Aon Fast Track Squad
49er: Logan Dunning Beck and Oscar Gunn
49er: Isaac McHardie and William McKenzie
49erFX: Erica Dawson 
Laser: George Gautrey
Women's 470: Courtney and Brianna Reynolds-Smith