It takes a special kind of sailor to want to go to sea for eight months, cover more than 83,000km, cross four oceans, stop in 12 major cities and touch six continents.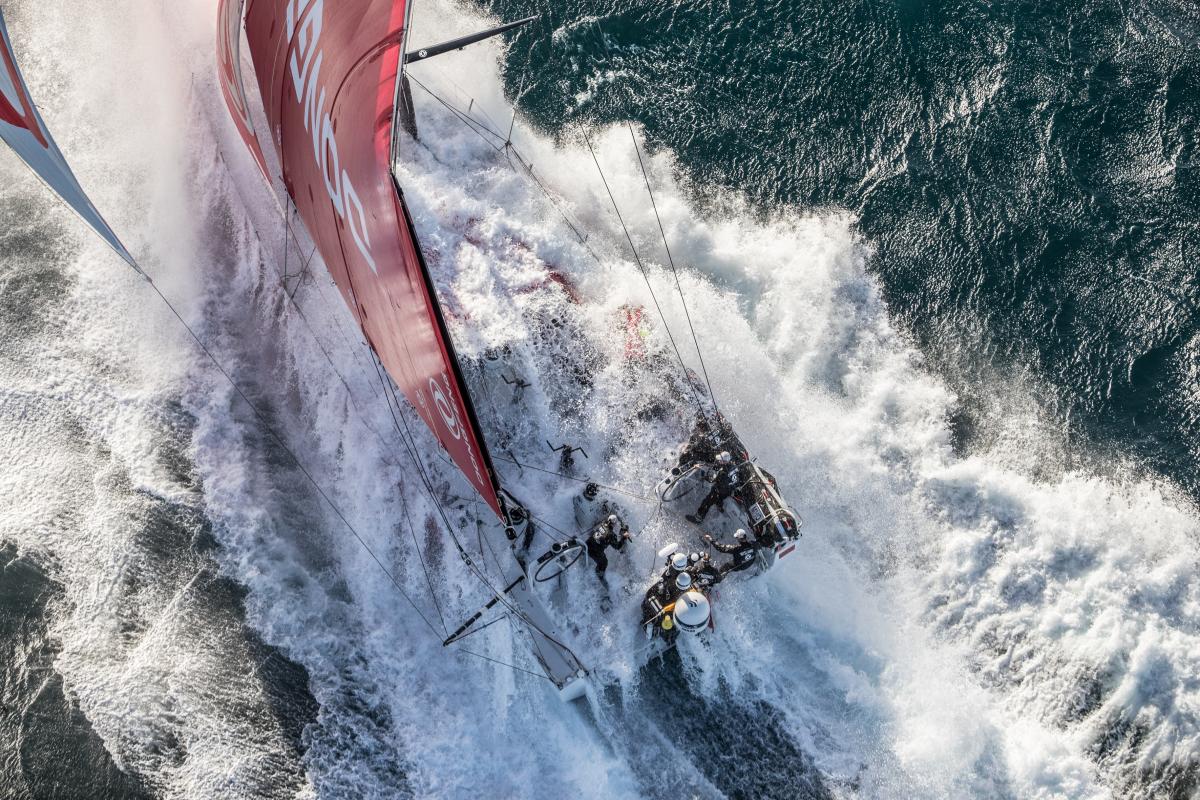 On Saturday, the public will get a chance to talk to a number of sailors taking part in this year's Volvo Ocean Race and get team posters and merchandise signed.
Team AkzoNobel won the sixth leg into Auckland and skipper Simeon Tienpont (NED) and the team's New Zealand sailors – Northland's Brad Farrand and Justin Ferris - as well as Martine Grael (BRA), Cécile Laguette (FRA) and Emily Nagel (BER) will be at a crew signing event at the team's base at the race village on Saturday morning (10am-10.30am) before they take part in the in-port race.
If you can't make that, three members of the Dongfeng Race Team, who are currently second overall, will be on hand at their own crew signing event at their team base from 5pm-5.30pm - Nelson's Daryl Wislang aand Chen Jinhao 'Horace' and Liu Xue 'Black'.
Farrand (29) hails from Kerikeri and picked up a ride on AkzoNobel via the fast-paced multihull world of the Extreme Sailing Series and World Match Racing Tour. Ferris (42) is also from Kerikeri and is renowned for his offshore sail trimming and helming skills. He is a two-time Volvo Ocean Race veteran, finishing second twice: in 2005-06 on Pirates of the Caribbean and 2008-09 on Puma Ocean Racing.
Grael (26) won gold at the 2016 Rio Olympics in the 49erFX and is taking on her first Volvo Ocean Race, Laguette (31) was a reserve sailor in the 2014-15 edition and since 2016 has managed her own solo skipper campaign on the French Figaro circuit and Nagel (23) is a qualified naval architect and the youngest female sailor in this edition of the Volvo Ocean Race.
The team are skippered by Dutchman Simeon Tienpont – 
a two-time Volvo Ocean Race competitor and double America's Cup winner - and have 24 Volvo Ocean Races and five Olympic campaigns between them.
Dongfeng's Wislang was part of the winning team in the 2014-15 Volvo Ocean Race and is competing in his fourth circumnavigation of the globe and he will be joined at the signing session by Horace  who, when he isn't racing, is managing the Unione Sailing Club he set up for young people to learn about sailing in China. Black (CHN) is in his second Volvo Ocean Race, having competed in the last edition when only 21.
Both teams are geared up by premiere sailing clothing brand, Zhik, who have custom designed some of the gear worn by the team specifically for their requirements on this race. AkzoNobel gear can be purchased here and Dongfeng gear can be found here or both can be found at the signing session.
AkzoNobel
10am-10.30am - Saturday, March 10
Team AkzoNobel team base
Halsey Wharf, Wynyard Quarter
Dongfeng
5pm–5.30pm - Saturday, March 10
Dongfeng Race Team's team base
Halsey Wharf, Wynyard Quarter