Viki Moore pinches herself every time she walks to her Young 88 keelboat berthed at Lyttelton's Ta Ana Marina.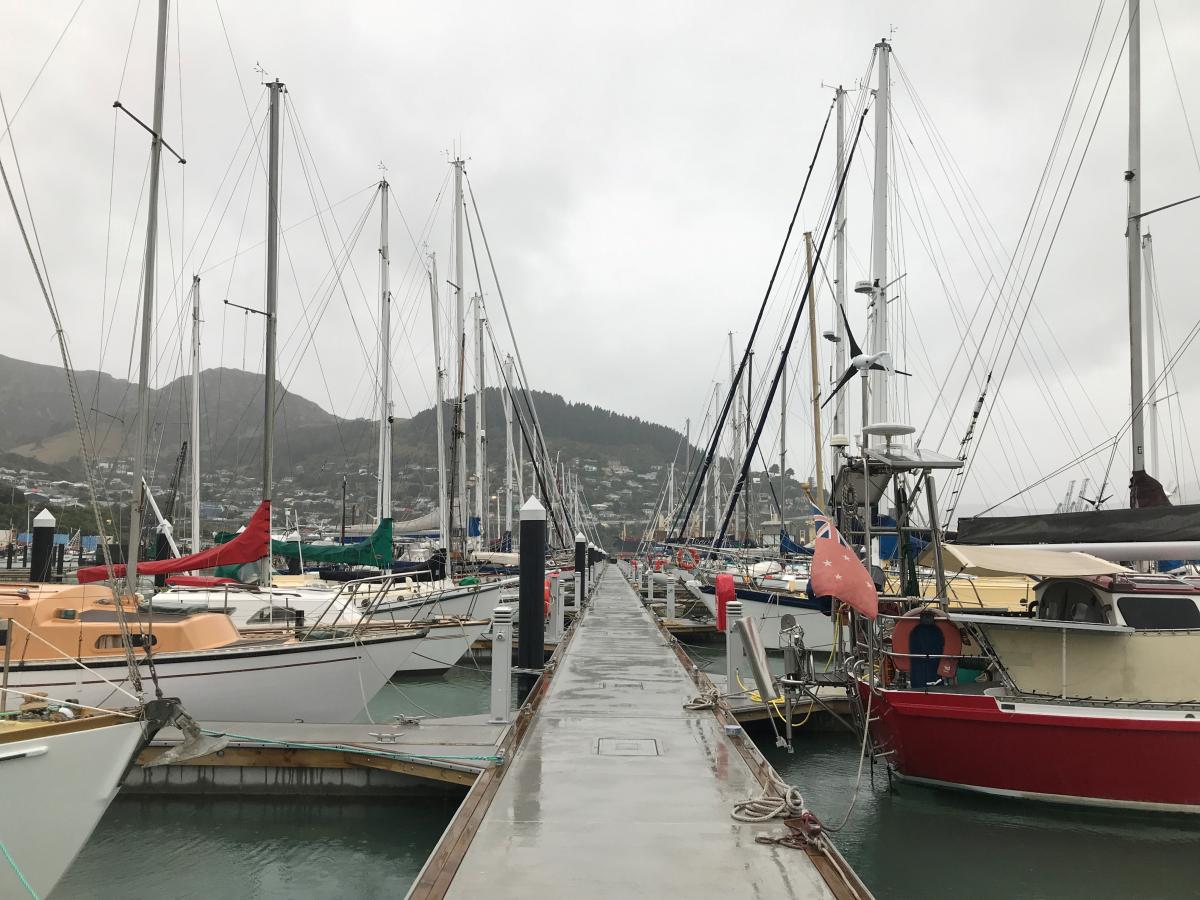 For years she had to jump in a dinghy and putter out to her mooring, battling the waves and the weather.
"It's amazing, it's fantastic," enthused Moore, who sits on the board of Yachting New Zealand. "The difference is night and day.
"I thought it was never going to happen. We have been fighting for years and years for a walk-on, walk-off marina but once the Lyttelton Port Company made the decision to revamp the old Dampier Bay pile berths in the inner harbour it has come together quite quickly."
The first boats moved into the marina over the New Year after the first of three fingers was completed. A second is nearly finished and the facility is expected to house 170 boats when totally completed in April.
The Canterbury region had been without adequate berthing for some time. 
In 2000, construction began on a marina at Magazine Bay after the Lyttleton port evicted boat owners from the inner harbour, however, just after the marina was completed a huge southerly storm destroyed both the breakwater along with 30 boats, decimating the race fleet, and the marina. The surviving boats either moved back in to the inner harbour which, thankfully, hadn't been demolished or back on to moorings dotted about the harbour. 
"Since then, we've had inadequate protected berthing facilities for keelboats," Moore said. "There is an unprotected marina at Naval Point but it felt like a couple of boats sank every time a big southerly came through. The lack of berthing facilities has hampered the growth of keelboat yachting in Canterbury."
It prompted some to relocate to Akaroa and even Waikawa in the Marlborough Sounds but now they have a reason to come back.
The Christchurch earthquakes were devastating for the region but some good came from it for boat owners, with the port gaining the opportunity to reclaim some land and, with it, room to build a marina.
There are plans to create a public area along the 200m-stretch of waterfront from Lyttelton town to the marina, which could be completed in the next few months. An existing wool store overlooking the marina is expected to be refurbished for commercial and retail tenants and there is also capacity to create opportunities for retail, food and beverage, marine services, offices and community activities.
For more on the Te Ana Marina, see here.