Andrew McKenzie is back to defend his national Laser title in Christchurch this week but will face strong competition from a host of sailors.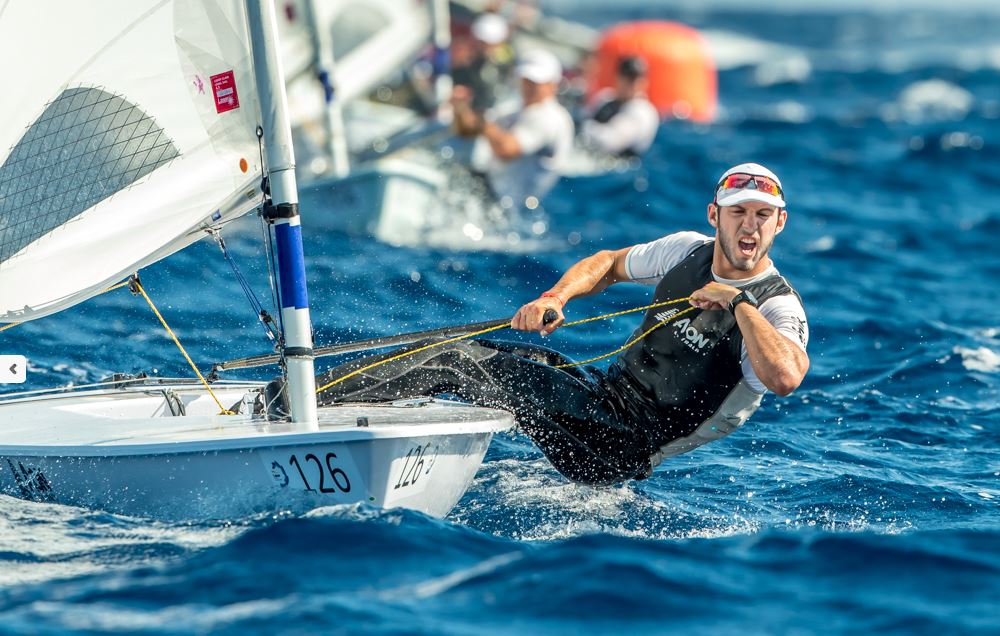 McKenzie deserves to go into the regatta at Naval Point Club in Lyttelton as favourite after a solid year on the world circuit, including a third-placed finish at the European Laser championships. But the Royal Akarana Yacht Club sailor will face challenges from the likes of George Gautrey (Muritai Yacht Club), Alistair Gifford (Queen Charlotte Yacht Club) and regular training partner Matt Kempkers (Wakatere Boating Club).
Olympic bronze medallist Sam Meech and Tom Saunders will both be missing as they line up in the World Cup event in Miami.
There will be quality fleets in all divisions at the nationals when racing gets under way on Thursday, with a good selection of sailors from throughout the North Island joining a strong South Island contingent on their home turf. 
In the open Laser Radial fleet, it will be an interesting contest between youth and experience.
The Murrays Bay Sailing Club contingent is extremely strong, led by last year's champion Josh Armit, who also added the under-17 world title to his growing list of accomplishments. He clearly ranks as overall favourite, fresh from a second at last week's Australian Laser Radial championship but many in the fleet will have other ideas.
This includes the likes of Olympic aspirant Susannah Pyatt, last year's womens youth champion Annabel Rennie-Younger and multiple world masters champion Scott Leith, who has elected to sail in the open Laser Radial fleet instead of the Radial masters to keep his club mates honest.
The fleet also includes a large group of emerging youth sailors like Wakatere's Luke Cashmore, who has had a very strong season to date, as well as a strong team from the Torbay Sailing Club.
Samantha Stock (Murrays Bay), Elly Warren (Tauranga Yacht & Powerboat Club) and Bella Boyd (Opua Cruising Club) will be among those looking to impress in the youth women's Laser Radial, especially as the national championships is the first selection regatta for this year's youth sailing world championships in the US. 
Perennial favourite Andrew Dellabarca, from the strong Worser Bay Boating Club masters contingent, faces a challenge from a trio of apprentice masters Kent Copplestone (now from Rotorua Yacht Club), recent Laser masters recruit Ian Baker (Torbay) and Ken Atchison (Hamilton Yacht Club).
There is a great turnout in the masters Laser Radial division with the favourite likely to be master Ed Tam (Worser Bay), who has been consistently strong at both the national and world championships for several years. Mike Knowsley (Manly Sailing Club) and former Olympic representative Jenny Armstrong (Otago Yacht Club) are other masters who should keep him honest while the big group of grand masters led by local favourite Hamish Atkinson (Naval Point Club Lyttelton) are also certain to feature.
It's still not too late to enter and, with 10 races scheduled over the four days and the weather forecast predicting an interesting variety of conditions, it should dish up some interesting results.