Josh Junior didn't see much of the America's Cup, having spent most of the time with his head down pedalling as hard as he could to provide oil for the thirsty Emirates Team New Zealand catamaran.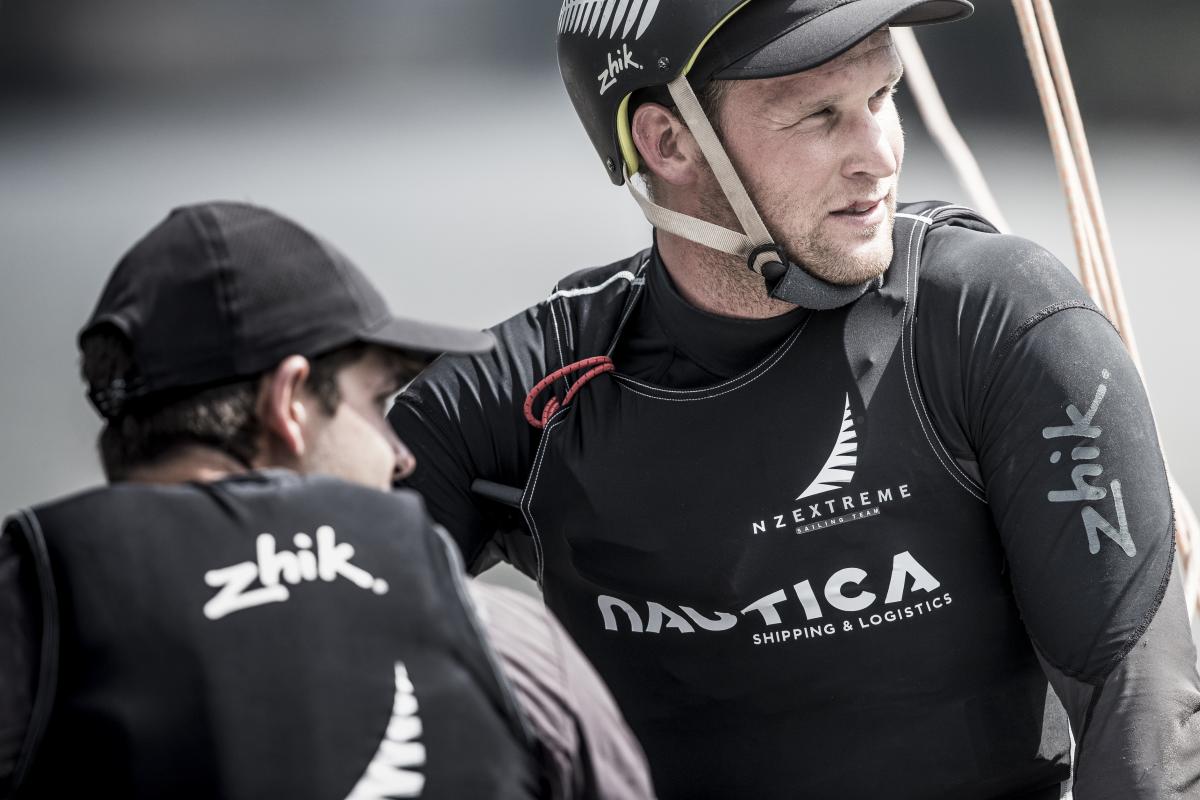 This weekend the Wellingtonian will very much need to have his head up as he helms the NZ Extreme Sailing Team in the penultimate round of the Extreme Sailing Series in San Diego. It will be Junior's second time steering after doing it at the last round in Cardiff and he will be joined on the boat by fellow Team New Zealand sailor Andy Maloney, who will be on the bow and calling tactics on board the foiling GC32 catamaran.
The NZ Extreme Sailing Team are in their first full year on the Extreme Sailing Series circuit - they're presently fifth in the standings - and were set up to give young Kiwis a chance to break into the world of professional catamaran sailing.
For Junior, it's a big change from the America's Cup, not least of all because it's fleet racing with eight boats jostling for position on a small race course but also because he's steering the boat.
"During the America's Cup I had my head down and I was riding a bike trying to produce power whereas here I am much more hands-on sailing it around the course," he said. "I'm doing a bit more like what Pete [Burling] did and it's quite a big change for me. But I'm really enjoying it. 
"I'm still well and truly getting used to it. The guys on the circuit have been doing it for three or four years and I'm in my second regatta, but we have some good guys on our boat. If we sail well, we will certainly get good results."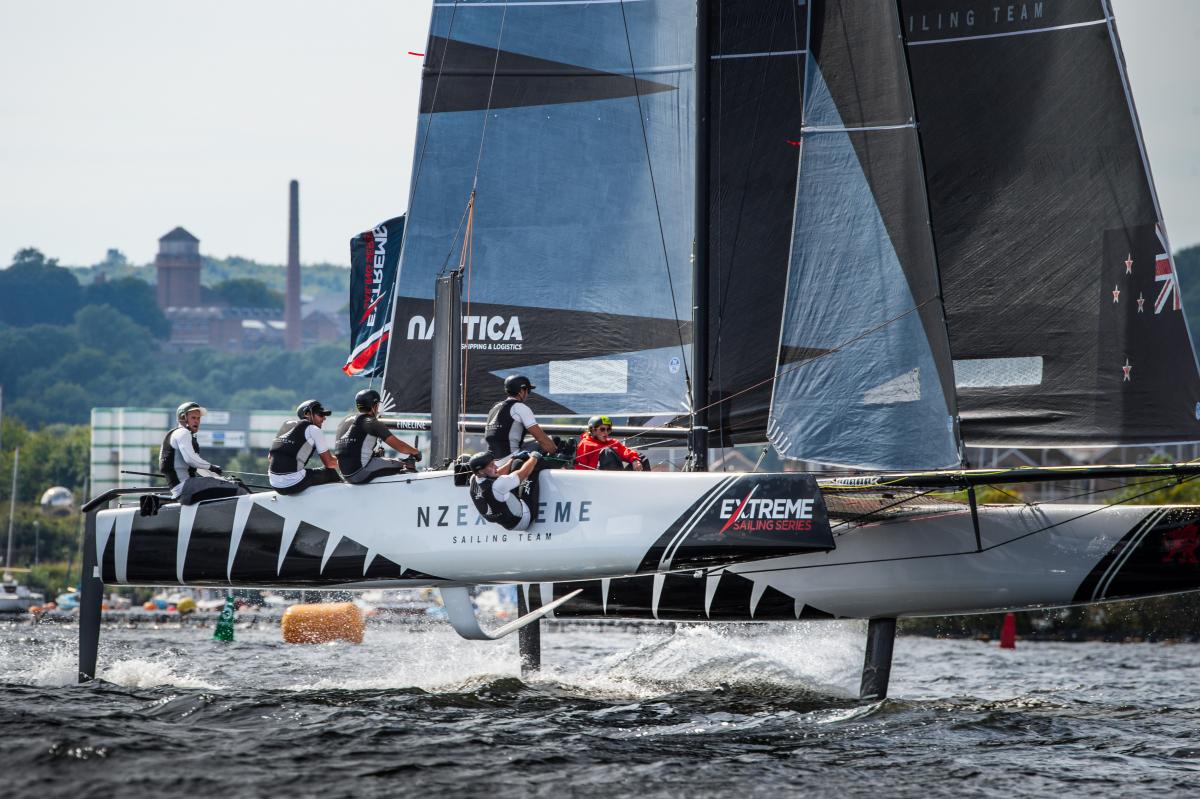 There's a good smattering of Kiwis throughout the rest of the fleet and Junior will be one of three Kiwi helmsmen. Adam Minoprio's SAP Extreme Sailing Team presently lead the standings by two points over Phil Robertson's Oman Air with defending champions Alinghi another three points behind.
Land Rover BAR Academy have brought in some firepower for the weekend, with America's Cup skipper and four-time Olympic champion Sir Ben Ainslie taking the helm for the young British team.
Junior and Maloney won't want to finish behind Ainslie this weekend and are aiming for a podium finish overall. Racing gets underway on Friday (NZ time) and they will have as many as 25 races over the four days.
It will be hectic, but that's something Junior and Maloney have been used to over the past 12 months and the pair have recently been involved in the America's Cup tour of New Zealand.
"It's been very cool and a lot of fun," Junior said. "I did the first part of the tour with the Cup up to the far north. It was pretty amazing to see how much every single person is into it. 
"We went down the main street of Whangarei with the Cup on the roof of the truck and everyone was tooting at us. It was amazing. We visited some cool places, cool maraes, cool rest homes. It's been amazing for New Zealand to have the Cup tour all the regions."
Junior and Maloney could well be involved in Team New Zealand's America's Cup defence but the pair will also battle it out to represent New Zealand at the 2020 Olympics in the Finn (heavyweight dinghy). Junior was seventh in Rio and, like Maloney, is keen to be in Tokyo.
He won't be able to keep his head down then.