A lot of sailors know when Garth Briden is around.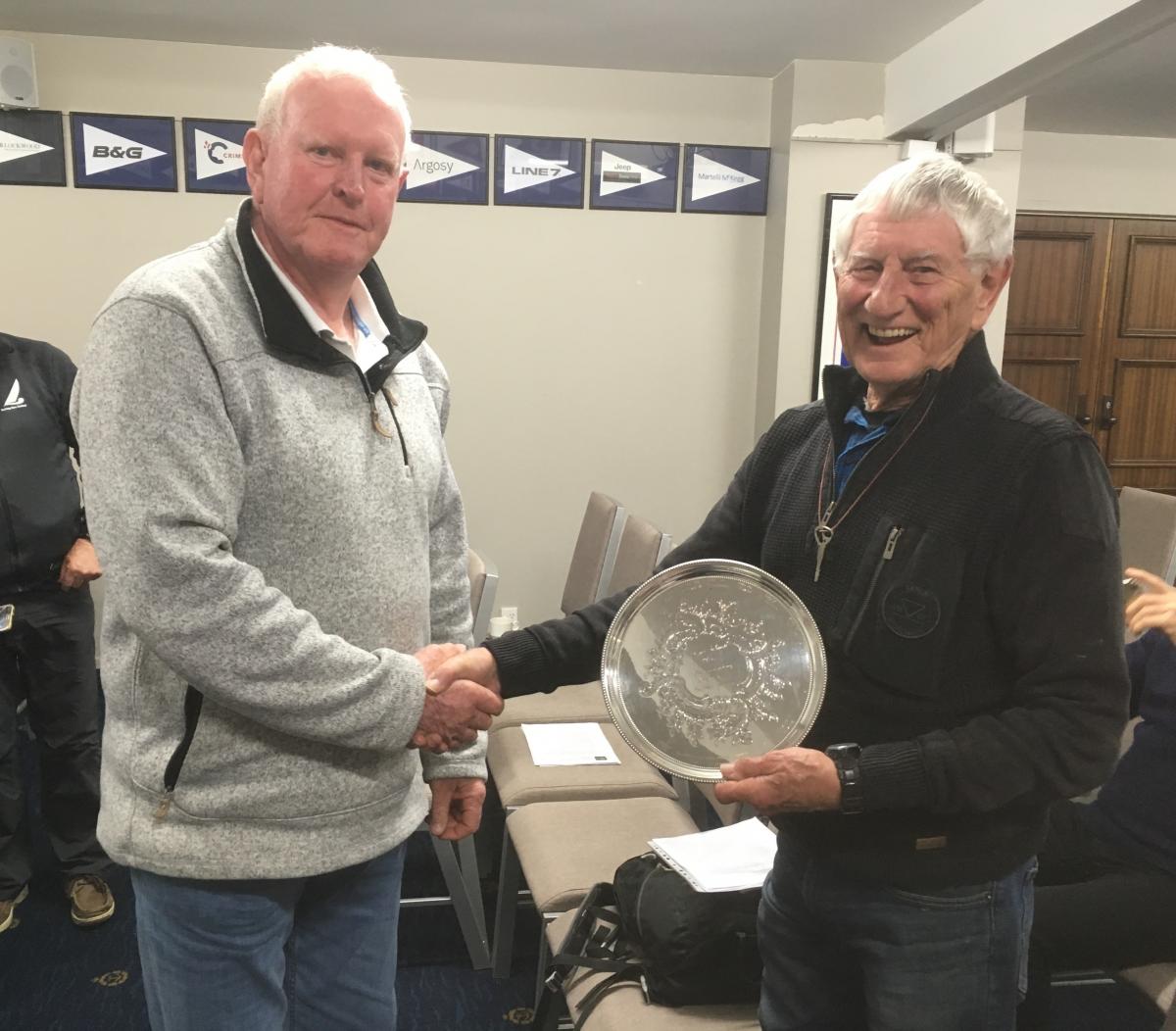 The 79-year-old has been a race officer for 25 years and uses some plumbing gear and a bread bag to start races. It sounds a little like a duck caller and he's found it to be a lot more reliable than air horns.
Recently Briden received the Bernie Schmidt Plate from the Auckland Yachting and Boating Association for outstanding service to Auckland yachting.
"It was a bit of a surprise," Briden said. "I do what I do for the clubs and yachting. To me, it's just the same as sailing and racing.
"If you're going to play a game, you need a referee and someone to draw the line on the field. If sailors didn't have race officials they would just do what windsurfers do and go backwards and forwards."
Briden got into sailing when his daughters expressed an interest in it when at high school in the mid-1990s. They all dropped out and dad was left with Laser. "I never looked back" he said. 
He crewed on a Townsend 32 and also had a share in a Noelex 30 but sailing Lasers was his love and he competed in a handful of masters Laser world championships. More latterly he was a race official at the masters Laser worlds at the likes of Mexico and Canada.
He can usually be found at the Tamaki Yacht Club on Saturdays and Lake Pupuke on Wednesday evenings and Sundays for racing. He's also usually the first volunteer when the call goes out for major yachting events.
"This year the Bernie Schmidt Plate for recognition of outstanding service to Auckland Yachting was awarded to Garth Briden for his many years of voluntary service with race management and assistance with sailing events," the citation on the AYBA website said. "He is a face often seen at major regattas and is very much an integral part of the youth sailing across the country. He has always provided excellent service due to his communication skills and his keen mark laying ability, making for a great colleague to work alongside."
Briden doesn't have any plans to slow down, not with the likes of the O'pen Bic world championships, Laser national championships and OK Dinghy world championships on the calendar this summer.
And as he explains: "You don't stop doing this when you get old, you get old when you stop doing this."