Tauranga is known as one of the most challenging places to sail and competitors at the Anchor Aim Games got first-hand experience of it over the last few days.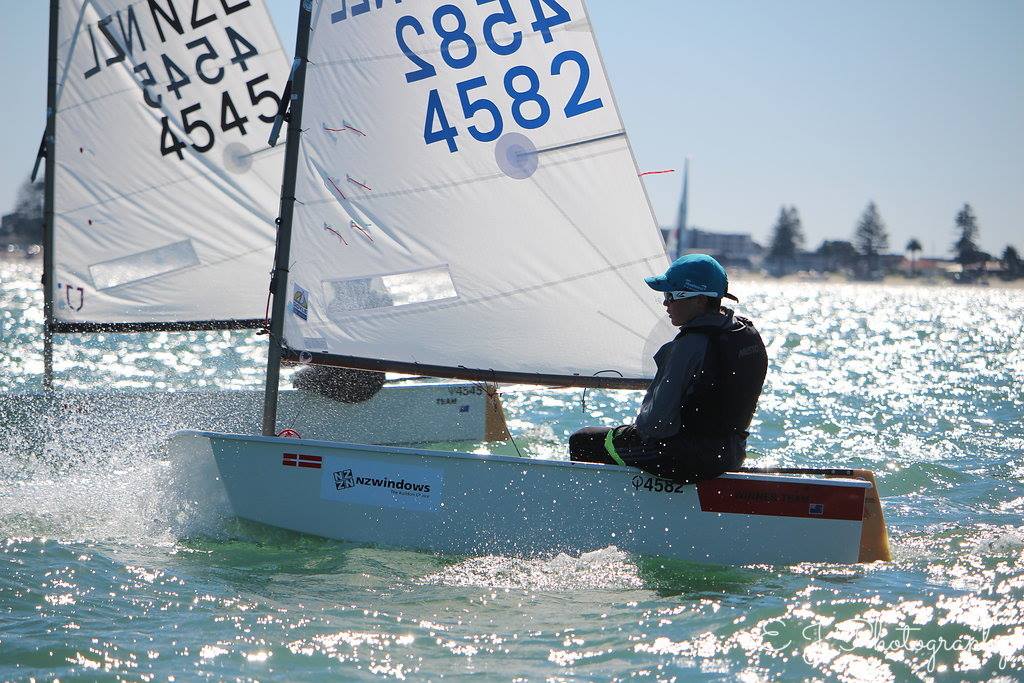 The 79 competitors had to contend with a strong 15-25 knot south-westerly and cold temperatures on the first day and then light winds and strong tides for the remaining two days. The tides caught many competitors out, as it pushed them over the start line, with 35 boats disqualified for being over the line in one qualifying race.
George Pilkington (Helensville School) took out overall honours from Naiomi Ferrissey (Murrays Bay Intermediate), who was also first Year 8 girl, with Timothy Howse (St Kentigern Boys School) third.
Pilkington already has some international experience, having competed at last year's Optimist Asian championships and this year's European championships, as has Ferrissey who competed in Noumea last year and the Europeans in 2018.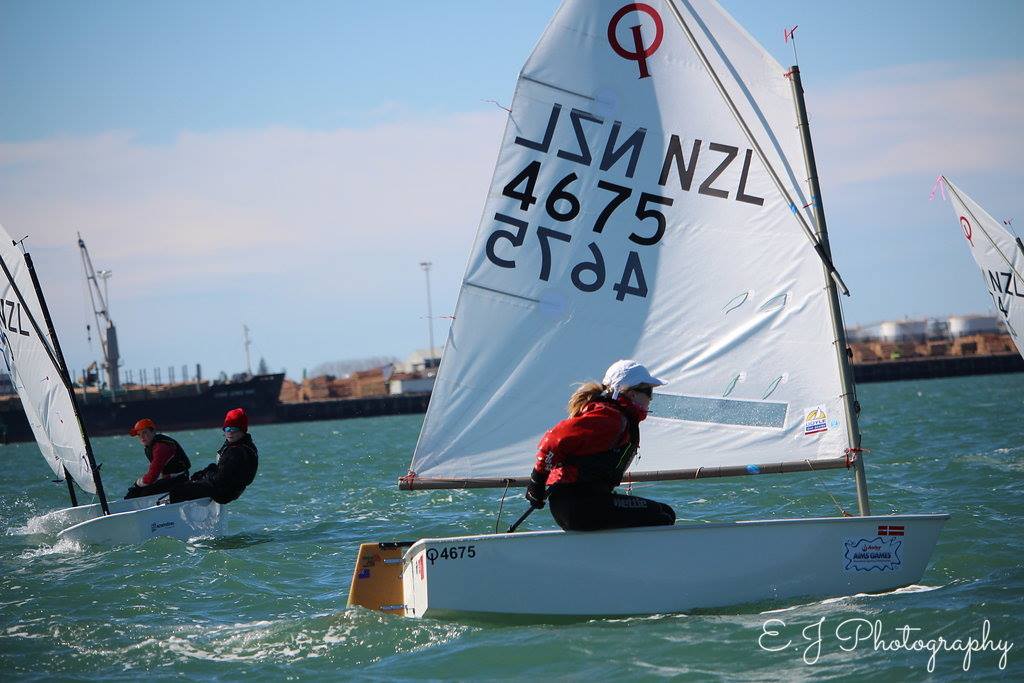 Ferrissey, together with Lucas Day, helped Murrays Bay Intermediate claim the Aims Cup for best school ahead of Takapuna Normal Intermediate and Belmont Intermediate.
This year a record 10,851 competitors cross 22 sports entered the week-long Aims Games in Tauranga, coming from more than 320 schools all over New Zealand and the Pacific. Competitors are aged 11-13 and, for many sailors, it's a rare opportunity to represent their school.
"Challenging conditions tested the sailors' abilities on the first day on Sunday with strong 15-25 knot southwesters," Yachting New Zealand regional support officer Raynor Haagh said. "Cold temperatures and the strong winds meant only half the fleet finished all races.
"The sun was out for the next two days and the wind dropped, meaning the sailors were challenged with strong tides pushing many over the start line. I think it's fair to say every sailor learned some valuable lessons and the regatta was a good shakedown for many as they look towards the 2018/19 summer sailing season.
"Leanne Warren again co-ordinated a fantastic team of Tauranga Yacht & Powerboat Club members and friends to run a great event."
One of the highlights was a couple of coaching sessions conducted by Yachting New Zealand coach development manager Gareth Moore as he discussed lessons from the previous day, particularly around how the tide can influence tactics on each leg of the course and off the start line.
Results and standings from the sailing at the Anchor Aims Games in Tauranga:
Y7 Girls
1st: Daniella Wooldridge (Takapuna Normal School) - 118 points
2nd: Lucy Millar (Gisborne Intermediate) - 192 pts
3rd: Gabriella Carter (Aquinas School) - 248 pts
Y7 Boys
1st: Jasper Camenzind (Glen Eden Intermediate) - 70 pts
2nd: Sean Kensington (Kohimaramara School) - 78 pts
3rd: Jack Parr (Oakura School) - 90 pts
Y8 Girls
1st: Naiomi Ferrissey (Murrays Bay Intermediate) - 31 pts
2. Andrea Hawke (Farm Cove Intermediate) - 136 pts
3rd: Zoe Hodder (St Heliers School) - 143 pts
Y8 Boys 
1st: George Pilkington (Helensville School) - 22 pts
2nd: Timothy Howse (St Kentigern Boys School) - 35 pts
3rd: Robbie Wooldridge (Takapuna Normal Intermediate) - 36 pts
Aims Cup
1st: Murrays Bay Intermediate (Naiomi Ferrissey, Lucas Day)
2nd: Takapuna Normal Intermediate (Robbie Wooldridge, Ethan Fong)
3rd: Belmont Intermediate (Harrison Loretz, Valentine Kayrouz)