The Wellington winter series wrapped up recently with 92 boats sailing in the biggest and best winter series for a long time.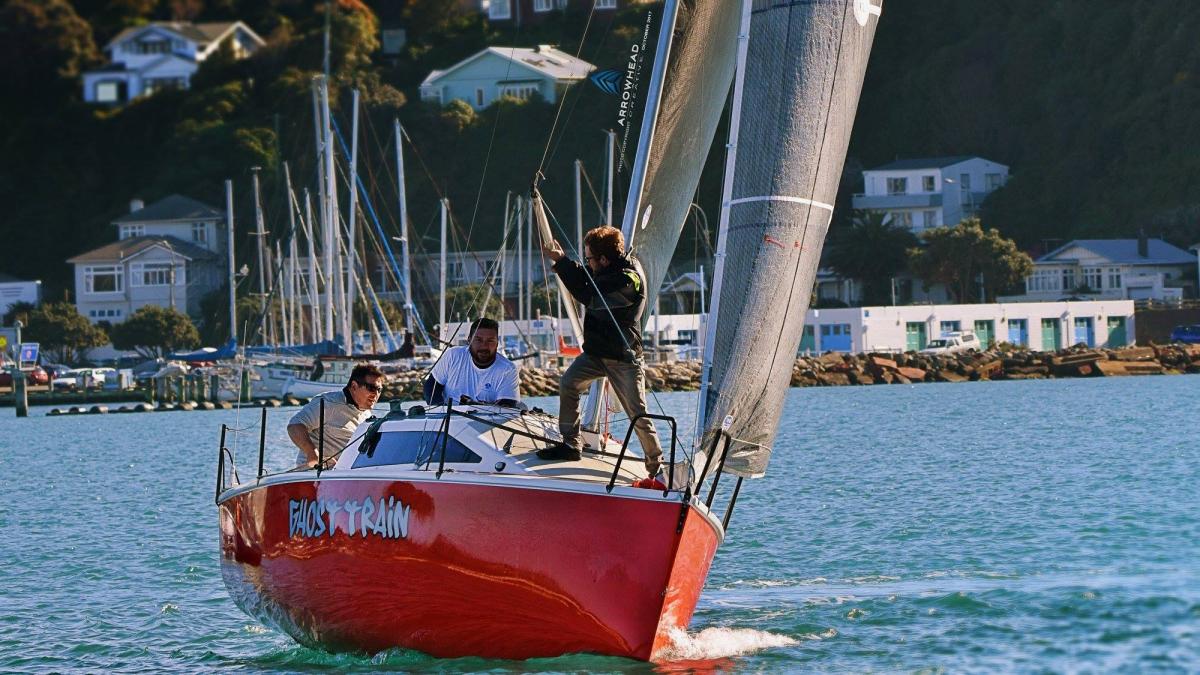 One of the big factors in that success is the fact the weather played ball, with sailing on all six scheduled race days. Only one race was lost for the round-the-cans classes due to the wind dropping to nothing (in windy Wellington).
The racing was fierce (but friendly) with many of the overall results being decided on the final sailing day, and the camaraderie spilled into the clubrooms after racing.
Support from Barton Marine meant $6000 worth of prizes were handed out. Next time you are in at Barton Marine, please be sure to thank Mike, Elliott and Ginge for their support.
A huge thank you also needs to go out to the sailing committee for making the series such a success and special thanks to the following:
Mike Appleyard & Neil Currie for running the racing from Pania
Roy Kirk, Sarah Williams and Rick Martin for laying two courses from Te Ak (I know it can be darn cold out there on Te Ak, so thank you!)
Steve Holt, Steve Woolley and Ange Foster on Argo
Peter Van Dam and the TRIYA team on Moore Wilsons
Derek Baxter on the white RIB
The Sailability Team on Trustee
David Nalder, Sheena Kilmister, Kate O'Brien & Paul Davies for doing results
Katie Hakes for being parking warden (and doing results)
Thank you also to Alex Paterson from Arrowhead Creative for the absolutely brilliant photos he took each race day. It was awesome to see everyone in action and having fun (even if some of the facial expressions don't look like it's that enjoyable).
Congratulations to all those who won prizes, both race prizes and spot prizes. Full results can be found here.
The Evans Bay Yacht and Motorboat Club hope to see this momentum rolling into their 100th sailing season kicking off at Labour Weekend.